Watergate Reporter: Trump Attacks The Press To Advance His Russia Coverup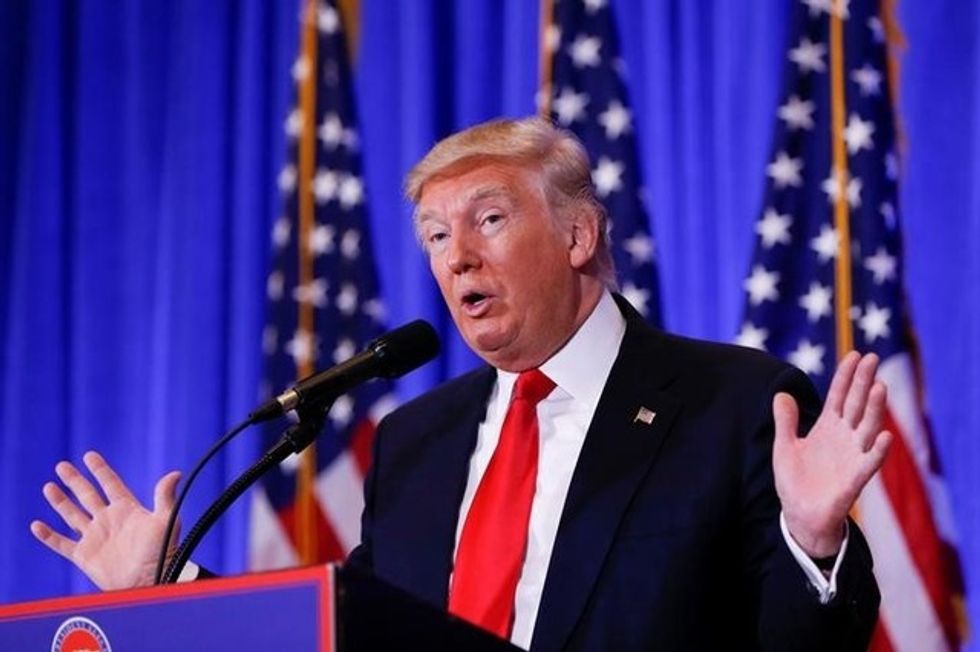 Reprinted with permission from AlterNet.
Legendary Watergate reporter Carl Bernstein on Sunday laid out Donald Trump's "demonstrable" cover-up, telling CNN's Brian Stelter that the president wants the media's "credibility destroyed because we are reporting the truth."
Bernstein on Friday reported Cohen's claim that Trump knew in advance about the June 2016 Trump Tower meeting with Donald Trump Jr. and Russian nationals offering dirt on Hillary Clinton. Per the CNN report, Cohen is willing to "make that assertion to special counsel Robert Mueller."
Speaking with Stelter on CNN's "Reliable Sources," Bernstein compared the Russia investigation to Watergate, explaining that he and his reporters are "making judgments about what is news" while those in power attempt to discredit the sources. 
Bernstein went on to detail the "vast story" emerging in the Mueller investigation.
"We have the story going on about this investigation closing in and how psychologically Trump is reacting," Bernstein explained. "Telling the country that he is a stable genius while those in the White House are saying, well, he doesn't look very stable right now to us and he didn't look very much like a genius to us right now except where he obviously is ingenious and that is in his political skills and mobilizing his base, which is his big offensive to keep the facts from emerging in this story."
"The base and keeping them energized against the press is absolutely essential to Donald Trump fighting and furthering the cover-up," Bernstein said. "Look, there is a cover-up by the president of the United States. But we don't know what the cover-up is about yet. We don't know the facts yet. Why he has, from the beginning in this investigation—and the Trump Tower meeting is the best evidence of it—the cover-up is demonstrable because he helped create the cover story on the airplane, which has since been disproven about what occurred at that meeting."
"We have a lot to learn and we need to keep doing our reporting and that includes this dynamic that is going on of the attempts by the president to undermine a free press, because he wants our credibility destroyed because we are reporting the truth," Bernstein added.
Watch below, via CNN:
Elizabeth Preza is the Managing Editor of AlterNet. Follow her on Twitter @lizacisms.