The Well-Respected Software You Need To Finish Your Screenplay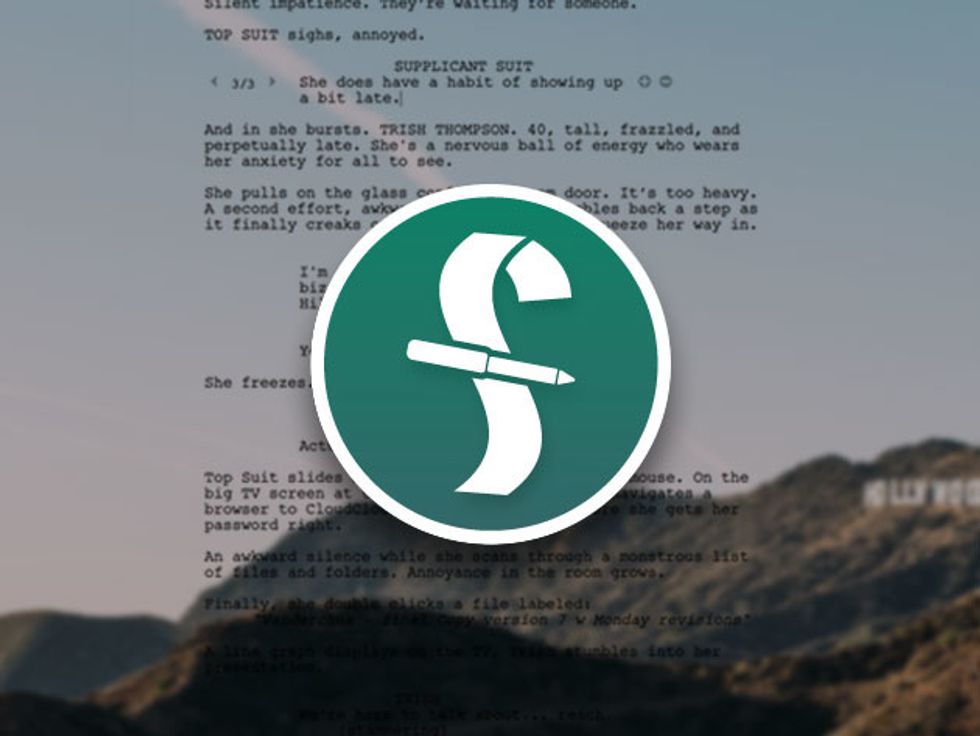 Even A-list Hollywood screenwriters need some help getting their complex ideas into cohesive script form. That means more than just proper formatting of stage directions — and Final Draft 10, the industry-standard screenwriting program, gets that.
The list of Final Draft devotees includes exalted film luminaries like Aaron Sorkin, James Cameron, JJ Abrams, Sofia Coppola, and many more. That alone is proof positive that the latest program version, Final Draft 10 (now on sale for $149.99, a $100 discount from The National Memo Store), is the pro tool system to help get your script idea camera-ready.
As it's done for 25 years, Final Draft 10 helps you shape your script to all the entertainment industry protocols and odd nuances that other pros recognize, including pagination, stage directions, and more. You get over 100 different templates for screenplays, teleplays, and stage plays. You can store multiple script variations and line changes with ease, collaborate with any number of other screenwriters in real time, and even dictate your script for hands-free writing.
In addition to all that power, Final Draft 10 also boasts one of the coolest makeovers ever for this perennial best seller. Story Map allows you to outline scenes, then actually view each individual script scene as a graphic representation within the complete work. At a glance, you 'll know if your scene is running too long or whether a significant plot point is falling into the correct place in your story.
While Story Map helps shape your story, fellow new feature Beat Board focuses on sharpening your characters. Beat Board helps you chart each character's individual actions, emotions and motivations while making sure they sync up and track with your script's plot.
Even with a $100 savings, we want to sweeten the pot. So for a limited time, you can pick up Final Draft 10 at an additional 15% off. Just add the coupon code FINALDRAFT15 at checkout and save even more money.
This sponsored post is brought to you by StackCommerce.