We're Not In Decline Or Retreat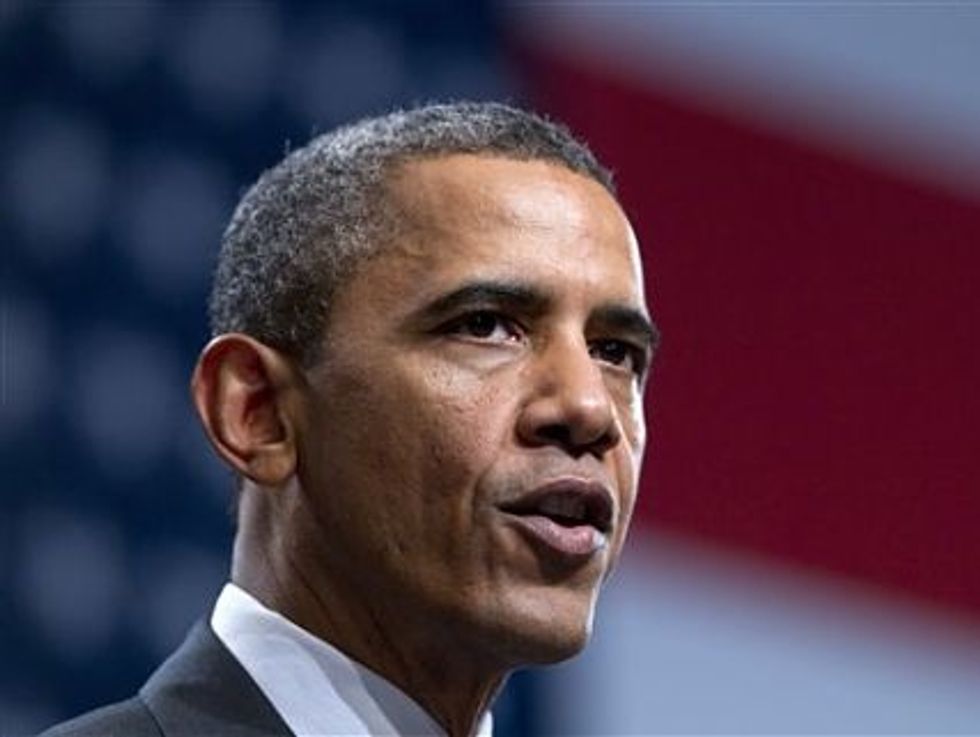 WASHINGTON — We are about to have a major foreign policy debate in the guise of a confirmation battle over Chuck Hagel's nomination as secretary of defense and the related argument over how long American troops should stay in Afghanistan. President Obama should use this opportunity to stand up for his broader vision of how American power can be sustained and used, even if that doesn't come naturally to a pragmatist who likes making decisions one at a time.
Underlying this clash will be another over whether the United States is in long-term decline. We are not, and the decline discussion should not scare us. We seem to have it every few decades.
We had it in 1960 when John F. Kennedy promised to "get the country moving again." We had it in 1980 after Vietnam, the Soviet invasion of Afghanistan and the taking of American hostages in Iran. Ronald Reagan pledged to "make America great again."
And in 2008, with China rising, our country bogged down in a dispiriting war in Iraq and an economy in freefall, Obama came along touting "hope" and "change we can believe in." The operative verb was "believe," and in 2012, Mitt Romney paid Obama the compliment of using the very same word in his "Believe in America" slogan. We desperately want to believe in ourselves.
Obama's harshest critics are essentially charging that he has accepted American decline. They are convinced he wants to pull back from the world and slash the Pentagon budget to make room for more domestic spending. He's often accused of making the Western European choice: less for the military, more for the welfare state. Hagel, a critic of Pentagon bloat and of America's engagements in Iraq and Afghanistan, is seen as Obama's nominally Republican agent in achieving this transformation.
Let's look first at the partial truths embodied in a critique that otherwise misreads Obama's intentions.

The president always considered our intervention in Iraq a distracting mistake. Most Americans are happy our troops are out. He's been far more ambivalent about Afghanistan, for political as well as substantive reasons. Like many Democrats, he saw the war in Afghanistan as justified by the events of Sept. 11, 2001, in a way Iraq was not. But time and conditions on the ground have persuaded him that there are limits to what the United States can accomplish there. He's trying to extract our troops in a careful but expeditious way. He has been reluctant to commit to large-scale public action in Syria on the grounds of prudence: The calculus of costs and benefits is not at all clear to him or to his advisors.
In the meantime, he is reorienting our foreign policy toward a surging Asia and concentrating on rebuilding the American economy. (We also should be paying more attention to Latin America, but that's another story.) The appointments of Hagel and of John Kerry as secretary of state could have the additional benefit of strengthening our ties to Europe. The personal histories of both, as FinancialTimes columnist Philip Stevens observed last week, show they have "Atlanticism in their blood."
None of this is about retreat, decline or isolationism. It's an approach rooted in realism about the true sources of American power and the urgency of getting our domestic and economic act together. It's the view reflected in the well-chosen title of a forthcoming book by Richard Haass, president of the Council on Foreign Relations and a quintessential realist: Foreign Policy Begins at Home: The Case for Putting America's House in Order.
Haass is a Republican and has his differences with Obama, but this only underscores the quiet consensus that's developing around what our priorities must be now. Preserving America's influence abroad depends upon first restoring economic growth, upward mobility, fiscal stability and enhanced social solidarity at home. This will require a somewhat leaner defense budget for a time, but the idea that Obama will slash it indiscriminately is absurd.
The declinists are wrong because they underestimate the resilience of the American economy, the magnetism of our culture, the continuing appeal of the democratic idea, and the difficulties our competitors, particularly China, confront.
Only our rancid domestic politics stand in our way, and getting beyond our divisions requires Obama to build support for the new consensus that's waiting to be born. That's why he should not shrink from a broad debate about our purposes in the world. He should welcome it, and join it.
Photo credit: AP Photo/Carolyn Kaster, File