Trump Flip-Flops On Sanctions After Chinese Company Hires Campaign Aide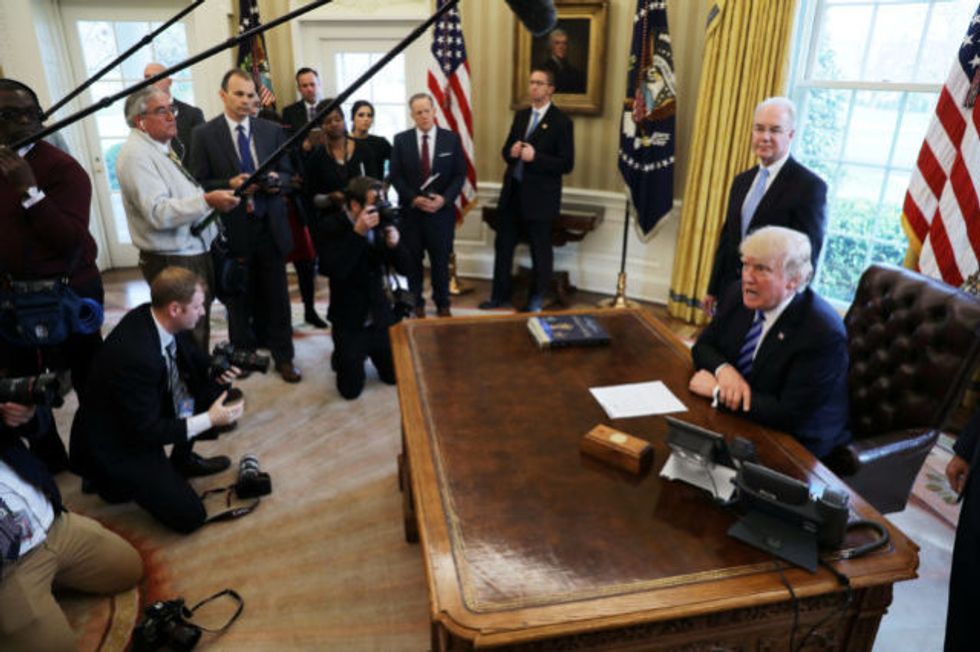 Reprinted with permission from Shareblue.com
Days after China-based telecommunications company ZTE hired a former Trump campaign staffer, the Trump administration backed down on a decision to penalize the company.
Sanctions put in place by the Commerce Department in April prohibited American suppliers from doing business with ZTE.
The department said the move was due to ZTE violating the terms of a previous settlement of criminal and civil charges when the company made illegal shipments to North Korea and Iran.
"ZTE misled the Department of Commerce," Commerce Secretary Wilbur Ross said in a statement at the time. "This egregious behavior cannot be ignored."
But it appears Ross and the Trump White House have had a sudden change of heart.
On May 14, ZTE signed a deal with Mercury Public Affairs, which included consultant Bryan Lanza. Lanza was also an adviser to Trump's 2016 campaign and transition.
Two weeks later, on the 25th, the Trump administration eased up on ZTE, presenting a plan to Congress to undo the sanctions. Instead of being banned from doing business with U.S. firms, ZTE would instead be fined slightly more money and would have to change figures on its management and board of directors.
Trump heralded the decision in a tweet, writing, "I closed it down then let it reopen with high-level security guarantees, change of management and board, must purchase U.S. parts and pay a $1.3 Billion fine."
Without referencing the convenient contract for his campaign official, even some of Trump's fellow Republicans criticized the flip-flop. Florida Sen. Marco Rubio tweeted, "#China crushes U.S. companies with no mercy & they use these telecom companies to spy & steal from us. Many hoped this time would be different."
The deal signed with Lanza echoes recent disclosures of influence-peddling associated with Trump's lawyer and personal fixer Michael Cohen.
Cohen was paid by AT&T and Novartis, who promised the companies access to Trump and influence over the administration's policies affecting them.
Of course, under Trump, corruption is the default process involved in deal after deal.
What would have been a departure from the norm, even for Washington, is simply how things work under Trump and his cronies. And the sudden reversal on sanctions for ZTE shows they aren't even trying to be subtle about it.