What Are Thousands Of Inmates Around The Country Protesting On Friday?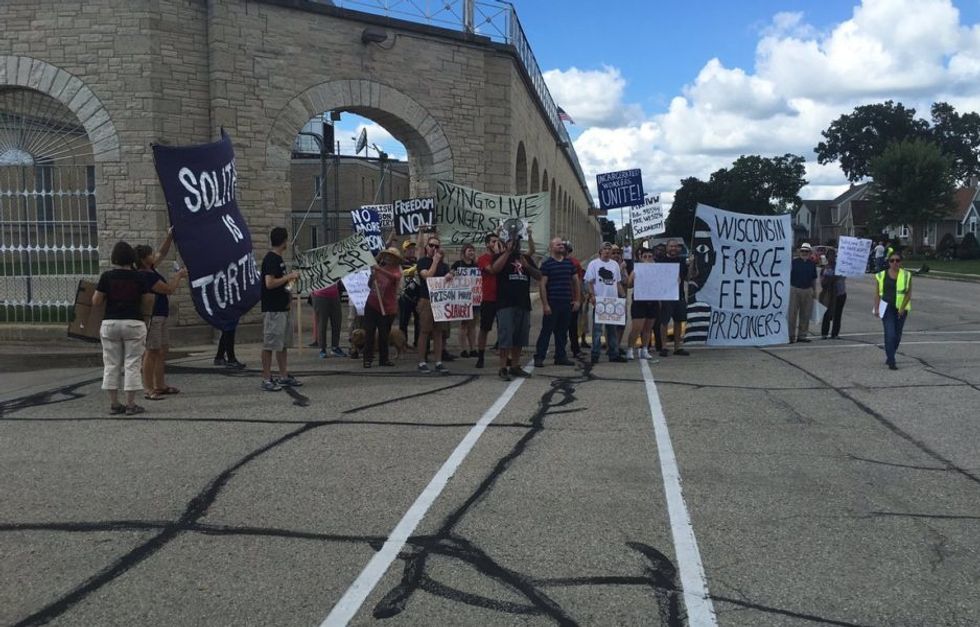 Friday, September 9th marks the 45th anniversary of the Attica Prison riot New York state, and inmates and inmates rights groups across the country have planned demonstrations to highlight the deplorable conditions in prisons today.
On Thursday, according to the Miami Herald, more than 400 inmates "smashed their surroundings and barricaded themselves in four dormitories at Holmes Correctional Institution," in Florida's panhandle.
Florida's prisons are notoriously understaffed and have faced several high-profile scandals in recent years of very serious abuse, including four years ago when Darren Rainey, 50, who was mentally ill, was locked in an extremely hot shower until he died from injuries related to his burns. That case turned out to be the tip of an enormous iceberg of sadistic violence against mentally ill prisoners across the state.
"In recent weeks, the department has quelled disturbances at Jackson Correctional, Gulf Correctional, Franklin Correctional and Oskaloosa CI. All of them are located in Region 1, in the Panhandle," the Herald reports.
The Nation Wednesday predicted that "potentially thousands" of inmates in as many as 24 states could engage in strikes and protests to commemorate Attica and call attention to their own inhumane living conditions and pennies-on-the-dollar wages from multinational corporations like Microsoft and McDonalds, which both employ prison labor.
In May, hundreds of inmates across Alabama prisons went on strike for similar reasons, refusing to show up to jobs for which they are paid a maximum of 30 cents an hour.
"We will no longer voluntarily participate in this slave system where economics are placed over our humanity," read a text message from inmate-organizer Melvin Ray, sent to fellow protestors, according to Vice. "All [that] is required is for industry workers, kitchen workers, and hall runners to sit down."
The website prisonstrike.com lists events across the country scheduled for Friday, including hunger strikes, letter-writing initiatives, sit-ins, and other rallies and signs of solidarity.
A June investigation from Mother Jones reporter Shane Bauer, who went undercover as a private prison guard in Louisiana for four months, revealed some of the conditions Friday's protest will address: Inadequate staffing of prisons, which in turn cannot prevent violence between inmates; crowded living conditions; denial of medical care; and lack of oversight (or empathy, for that matter) from state governments seemingly obsessed with cutting costs at the expense of an otherwise nearly invisible, marginalized group.
The Black Lives Matter movement has also shone a spotlight on human rights violations in prisons, and on America's carceral state as an extension of the racial hierarchies enforced by slavery and Jim Crow. The Movement for Black Lives, which released an extensive policy platform earlier this year, called for everything from ending the death penalty to re-investing in social services at the local level, in order to break the school to prison pipeline.
These issues have been gaining steam for decades, and the resurgence of activism around prisons this year — a response, perhaps, to the "tough on crime" attitude popularized by Richard Nixon and Ronald Reagan and re-emphasized by Donald Trump — shows no signs of slowing: the Justice Department announced in August that it would end its use of private prisons. And President Obama doubled the total number of sentences shortened by his administration in August alone, to a total of 673 sentences, though that is still far from his one-time goal of 10,000.
Photo: itsgoingdown.org