What Is A 'Crime' For An Undocumented Immigrant?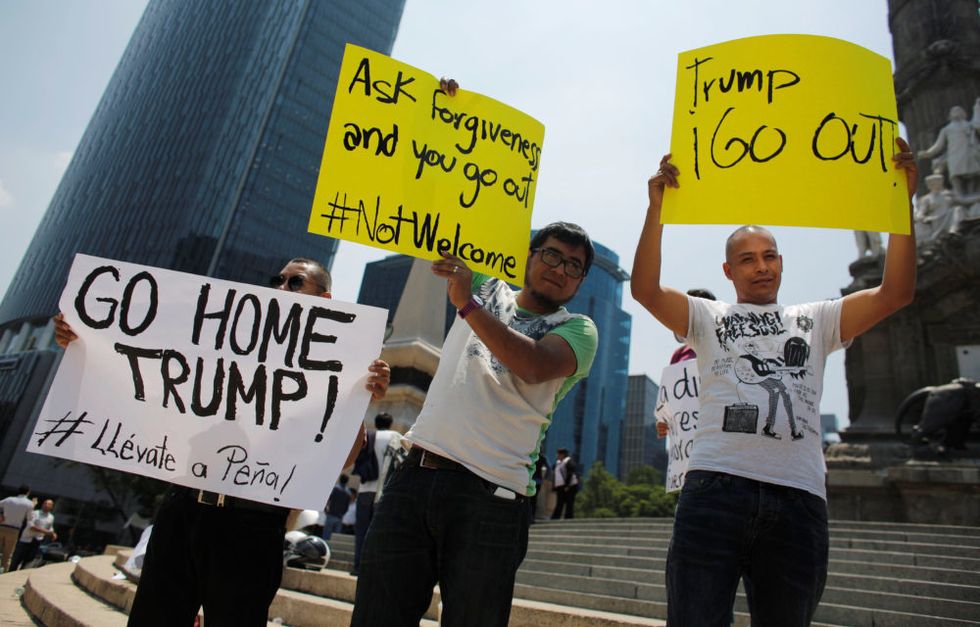 Last week Donald Trump made waves by undermining perhaps the central issue of his nativist bid for the presidency,  his pledge to immediately begin deporting the 11 million people in the United States without proper documentation.
In a remarkable town hall hosted by Fox News' Sean Hannity, Trump tried to use a straw poll of the audience to publicly "pivot" on his position — that is, he completely flopped on national television, leaving his campaign surrogates to filibuster for days of desperate and unanswerable cable interviews, building up to terminal anticipation for a speech on immigration Wednesday night. It all made Mexican President Enrique Peña Nieto's invitation to Trump for a meeting, and Trump's acceptance of it, all but inexplicable.
Meanwhile, Donald Trump's actual immigration policy is a complete mystery. Central to that mystery: What is a "crime" for an undocumented immigrant?
The word can mean anything, and that's why Trump loves it so much.
In his town hall with Hannity, Trump specified "killers" and "the bad ones, the gang members," would be kicked out immediately. Trump has since referenced "criminal illegal immigrants" several times.
But deporting undocumented immigrants who have committed felonies is the current the policy of the Obama administration: After suspected terrorists and spies, the Los Angeles Times reports , criminals are the highest priority for deportation. The president has deported around 2.5 million people during his two terms, more than any other president by far. He's done more than enough to earn his "Deporter in Chief" moniker, and even Trump, in his "pivot," praised the president for his enormous sum of deportations.
Then again, "criminal illegal immigrants" is redundant, and can be interpreted as such: Of immigrants deported from the U.S. with criminal records in 2013, the plurality of those — 31 percent , according to ICE data and reported by the LA Times — had records of immigration violation, including entry, reentry, false claims to citizenship and alien smuggling.
Yes: They were criminals by virtue of being undocumented — and so could many more millions of undocumented immigrants who are otherwise innocent of any crime.
Of course, if Trump really wanted to radically increase the number of yearly deportations, he would start with appointing more immigration judges. By law, even undocumented immigrants with criminal records have a right to appeal a deportation decision in front of a judge, and the wait for such hearings can last years, according to the LA Times .
Photo: Demonstrators hold placards during a protest against the visit of U.S. Republican presidential candidate Donald Trump, at the Angel of Independence monument in Mexico City, Mexico, August 31, 2016. REUTERS/Tomas Bravo