Where Women Rule! Morning Joe's Mika Visits A Great Nation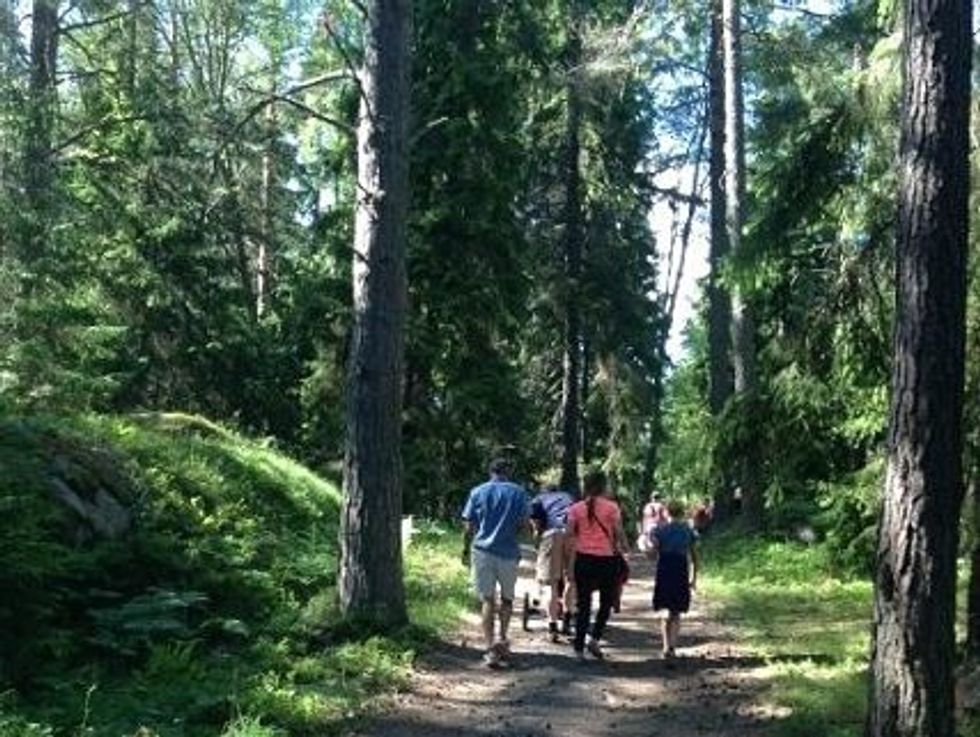 Last week I traveled with my family to Sweden, where my brother Mark is currently honored to serve as US Ambassador. He and his wife Natalia are profoundly grateful for the role they have at the embassy and for the opportunity to work with their talented colleagues to advance the American interest.
Sweden is a beautiful country, as you can see from the photo. Topographically it's a lot like Maine or the Pacific Northwest (and gets really cold in the winter).
But what fascinates me is to see just how much Sweden, a relatively small country of nine million people, punches above its weight on the world stage. I think most Americans would be surprised to learn just how globally engaged the Swedes are. For instance, did you know that they have joined us in Afghanistan, Libya and Kosovo? With a four percent growth rate, they are also an economic success story at a time dominated by global economic challenges. Much of this success can be attributed to Sweden's world class innovators: Spotify, Skype, and Ericsson are all leading Swedish companies.
Many of Sweden's social program initiatives set the country apart from other nations across the globe. For starters, the entire population has equal access to public health care services, which rank among the very highest quality in the world. Government financial support is available for children up to 16 years old and parents are able to stay home from work to take care of their children for up to 480 days per child. Such programs also include special benefits to care for sick and disabled children.
Swedish citizens are also helped with education starting at an early age. Swedish education is managed nationally by the Ministry of Education, and its responsibilities include preschool and child care in addition to standard education.
The Swedes also walk the walk when it comes to gender equality. Proof? There are more female ministers than male ministers in the Swedish government, and their Minister of Defense is a woman.
And last but not least, this is the land of Raoul Wallenberg, the Swedish diplomat who chose not to be indifferent to Nazi oppression during World War II. The centennial of Wallenberg's birth will be celebrated by the United States and Sweden this year.
All these uplifting facts aside, Sweden is worth visiting just to see it. The Swedish Archipelago consists of thousands of islands – some only hundreds of feet long and some miles long. Once you move north, the mountains just drop into the sea. There are great bike paths and walking paths around the capital of Stockholm, and the restaurants, though expensive, are unique and delicious. Temperatures are cool, but the sun is out practically all night in summer, only setting late in the evening.
Sweden is a wonderful place to visit and — although I may be biased due to my brother's post — a country that cannot be recommended highly enough.