White House Aide Says Republicans Might Impeach Obama Over Immigration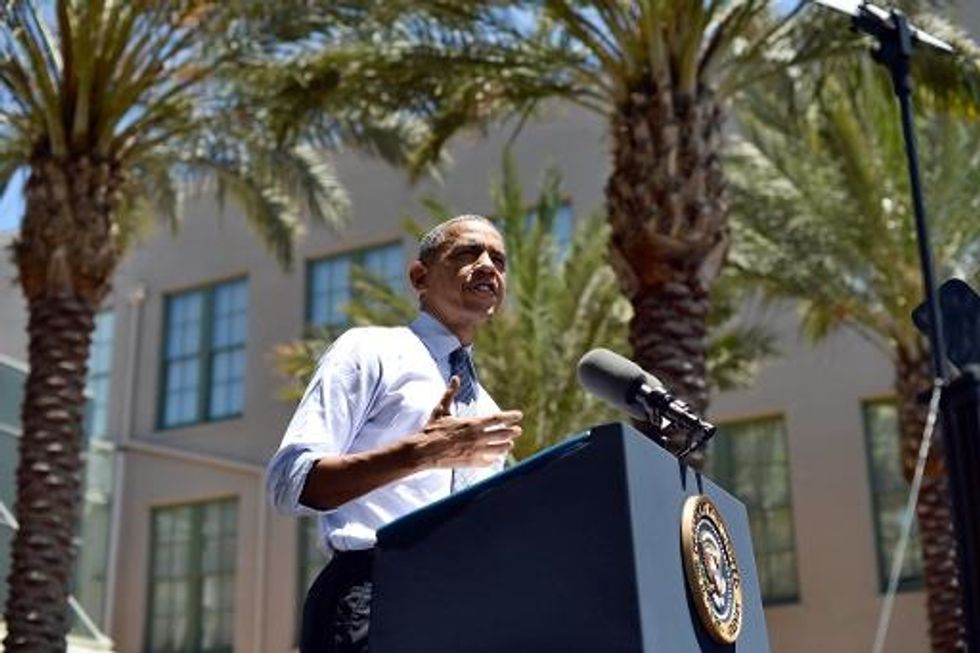 By David Lauter, Tribune Washington Bureau
WASHINGTON — President Barack Obama will propose broad-ranging executive action on immigration reform later this summer that could provoke Republicans into trying to impeach him, a senior White House official said Friday.
While details of the immigration plan are still being worked on, it will mark "an important step in the arc of the presidency" that will shape both the substance and politics of immigration policy for years, White House senior advisor Dan Pfeiffer told reporters at a breakfast sponsored by the Christian Science Monitor.
That move is certain to "increase the angry reaction from Republicans" who already accuse Obama of exceeding his executive authority, Pfeiffer said, highlighting recent statements by former vice presidential candidate Sarah Palin in which she backed an impeachment move.
"I would not discount the possibility" that Republicans would seek to impeach Obama, he said, adding that House Speaker John Boehner (R-OH), has "opened the door to impeachment" by his plans to sue Obama for allegedly exceeding his executive authority.
Many strategists in both parties believe that Republicans suffered serious political damage during the 1990s from impeaching President Bill Clinton over making false statements in connection with his affair with Monica Lewinsky. The impeachment then crystallized the public view of the GOP as intransigent and overly political, polls indicated.
This time around, Democrats have pinned much of their hopes for the midterm elections on contrasting what they depict as Obama's willingness to use his presidential powers to solve national problems with Republican obstructionism. Republicans argue that Obama is exceeding his authority to achieve goals he cannot persuade Congress to approve.
Pfeiffer denied, however, that White House officials believed a renewed impeachment clash would be "good" for Obama. But he seemed to go out of his way to repeatedly raise the prospect.
He also suggested that Obama's immigration move would shield from deportation large numbers of people who are currently in the country without legal authorization. That would put Republican presidential candidates in a difficult position in the run-up to the 2016 election, he suggested.
"The Republican Party will have a choice," he said, of either repudiating those factions in the party that strongly oppose any legal status for those who are currently undocumented or running a campaign saying "elect a Republican to deport all these people."
Boehner repeatedly has ruled out calls for impeachment proceedings that have come from a variety of more conservative Republicans and has pushed back against those in the party who have stirred the effort. His proposal for a lawsuit alleging that Obama has exceeded his powers has been widely seen as an effort to tamp down those discussions.
Republican aides see Pfeiffer's comments as an attempt to excite Democratic activists and donors in the roughly 100 days remaining before the midterm elections.
"We have a humanitarian crisis at our border, and the White House is making matters worse with inattention and mixed signals," said Boehner spokesman Michael Steel. "It is telling, and sad, that a senior White House official is focused on political games, rather than helping these kids and securing the border."
AFP Photo/Jewel Samad
Interested in U.S. politics? Sign up for our daily email newsletter!