Trump Says US Special Forces Have Killed ISIS Chief Baghdadi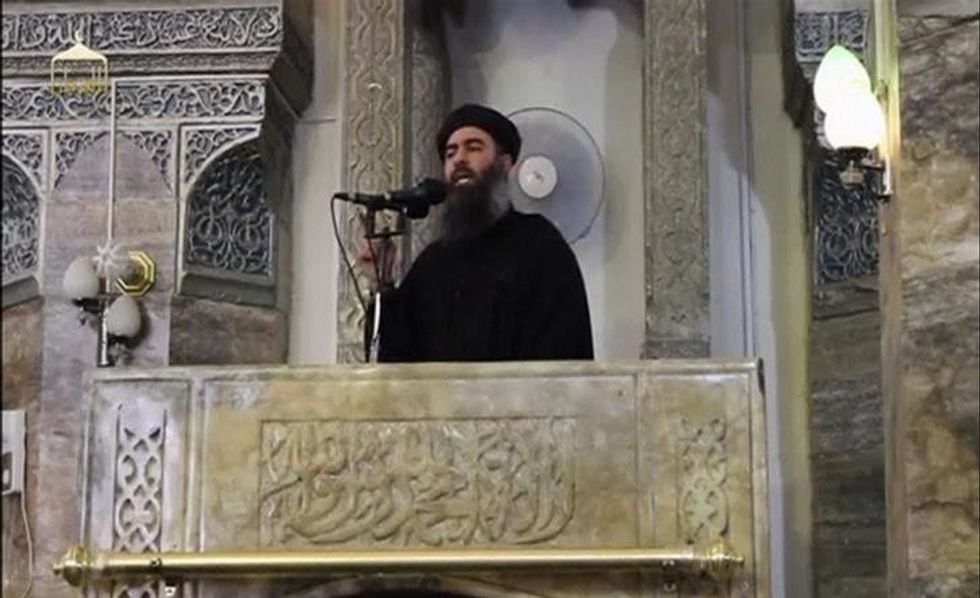 The White House announced on Sunday morning that US Special Forces have killed Abu Bakr al-Baghdadi, the chief of the Islamic State, in northwest Syria. President Trump had teased the "very big news" in a tweet on Saturday night.
Syrian Kurdish leaders indicated that they had been working for months with US forces to find Baghdadi — and played a key role in the military operation that culminated in his death. While the Kurds thanked Trump for the attack on Baghdadi, they remain highly critical of the US president's decision to withdraw US forces from Syria.
"Last night the United States brought one of the world's most wanted terrorists to justice," Trump said. "Capturing or killing Baghdadi has been the top national security priority of my administration." He said, "I got to watch much of it," adding that the ISIS leader died "whimpering and crying," and that he had killed himself and three children with a suicide vest when cornered.
Trump also said that US forces had established Baghdadi's identity with DNA evidence and seized valuable intelligence materials from the house where the raid occurred. "At my direction, as commander-in-chief of the United States, we obliterated his caliphate 100 percent last March," he said, recalling the ISIS murders of Americans and a Jordanian pilot "who was burned alive in a cage for all to see" and the "genocidal mass murders" of Christians and Yazidis in Iraq.
Baghdadi "was a sick and depraved man, and now he's gone…He died in a sick and violent way."
Trump thanked "Russia, Turkey, Syria, and Iraq, and the Syrian Kurds for certain support they were able to give us," as well as the US military personnel who carried out the raid and their commanders.
IMAGE: A man purported to be the reclusive leader of the militant Islamic State Abu Bakr al-Baghdadi in a still image taken from video. REUTERS/Social Media Website via Reuters TV