Did Kellyanne Conway Break The Law By Plugging Ivanka's Brand?
@reuters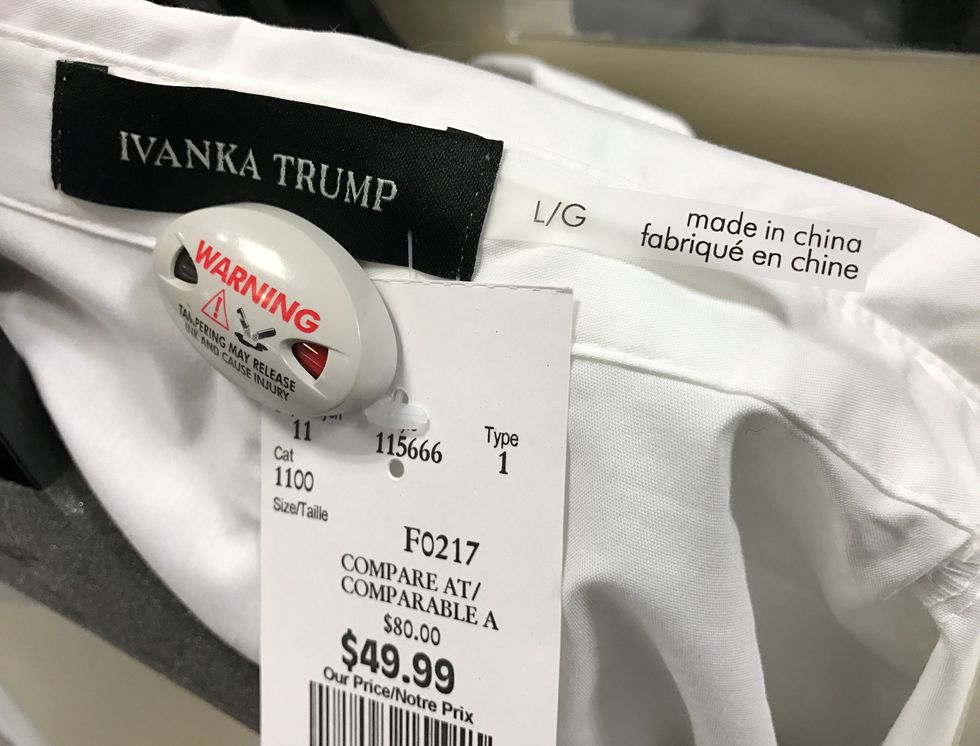 WASHINGTON (Reuters) – A top White House aide on Thursday promoted the clothing line named after President Donald Trump's daughter Ivanka, drawing criticism from ethics experts one day after the president attacked a retailer for dropping her products.
"Go buy Ivanka's stuff …I'm going to go get some myself today," Trump senior adviser Kellyanne Conway told Fox News in an interview from the White House. "I'm going to give a free commercial here: Go buy it today, everybody."
Norman Eisen, who served as an ethics adviser to Democratic President Barack Obama, said Conway's comments amounted to an advertisement and violated government ethics law.
"It's a violation of the rule," Eisen told MSNBC. "It's a serious matter."
Former Office of Government Ethics chief Don Fox told the Washington Post Conway's comments appeared to violate rules barring the use of public office for anyone's private gain.
Ivanka's brand was thrust into the headlines after her father on Wednesday attacked department store chain Nordstrom Inc for dropping her products, in a highly unusual move that drew criticism for his use of a White House twitter platform to intervene in a commercial matter.
The White House did not immediately respond to a request for comment over the ethics issue regarding Conway's remarks, and the Office of Government Ethics could not be immediately reached.
Other retailers that have dropped the Ivanka line include Neiman Marcus and HSN Inc, while Macy's Inc, TJX Cos, Hudson's Bay Co, which runs high-end chains like Lord & Taylor, and Dillards Inc still carry it.
An ongoing campaign called #GrabYourWallet encourages shoppers to boycott products with ties to President Trump and his family. Separately, supporters have launched an alternative social media campaign called #BuyIvanka.
Ivanka Trump has said she would step away from her company when her father took office in the White House. A spokeswoman for the Ivanka Trump brand declined to comment on Wednesday.
(Reporting by Susan Heavey and Doina Chiacu; Additional reporting by Angela Moon; Editing by Tim Ahmann and Bernadette Baum)
IMAGE: An Ivanka Trump-branded blouse is seen for sale at off-price retailer Winners in Toronto, Ontario, Canada February 3, 2017. REUTERS/Chris Helgren