White House: Lack Of 'Exoneration' By Mueller Doesn't Matter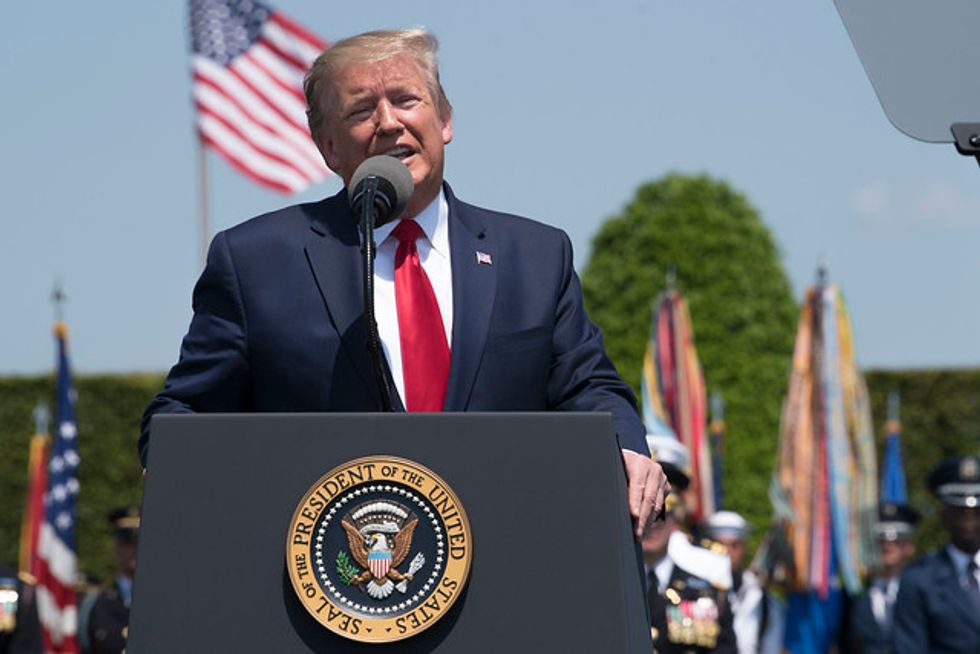 Less than 24 hours after former special counsel Robert Mueller confirmed details on how Trump obstructed justice and sought foreign help to influence the 2016 election, the White House is changing its tune on "total exoneration."
In an appearance Thursday on NPR's "Morning Edition," White House deputy press secretary Steven Groves revealed the new approach.
"I don't think that that we, that the discussion about the report should rise and fall on the term 'exonerate'," Groves said. "'Exonerated,' like 'collusion' doesn't have any real meaning under the law and it's sad that we're boiling it down — exoneration is the collusion of 2019."
Trump first declared total exoneration after his loyalist Attorney General William Barr released his own skewed summary of the Mueller report in March.
"It was a complete and total exoneration," Trump said at the time.
Since then, he has stuck to the term, often invoking it alongside the lie that the report found "no collusion" between his campaign and Russia.
"No Collusion, No Obstruction, Complete and Total EXONERATION," Trump tweeted in March. In June, he wrote of "total exoneration by Robert Mueller & the Mueller Report."
But when Mueller testified before the House, he made clear Trump's exoneration line was fake.
"Trump has not been exonerated by Mueller at all," the Associated Press reported.  "'No,' Mueller said when asked at the hearing whether he had cleared the president of criminal wrongdoing in the investigation that looked into the 2016 Trump campaign's relations with Russians."
Mueller explicitly told Congress that his office operated under the guidelines from the Office of Legal Counsel, which state that a sitting president could not be charged with a crime. He also noted that Trump could be charged after his presidency, as over 800 prosecutors have said.
Mueller also noted that his office documented the Trump campaign's attempts to work with Russia to affect the outcome of the election, which debunks Trump's "no collusion" cry.
The White House is aware of the holes that Mueller poked in Trump's defenses. Attempting to play down "exoneration" after months of Trump touting it is an attempt to rewrite history.
Published with permission of The American Independent.