White House Steno Resigned Because 'Trump Is Lying'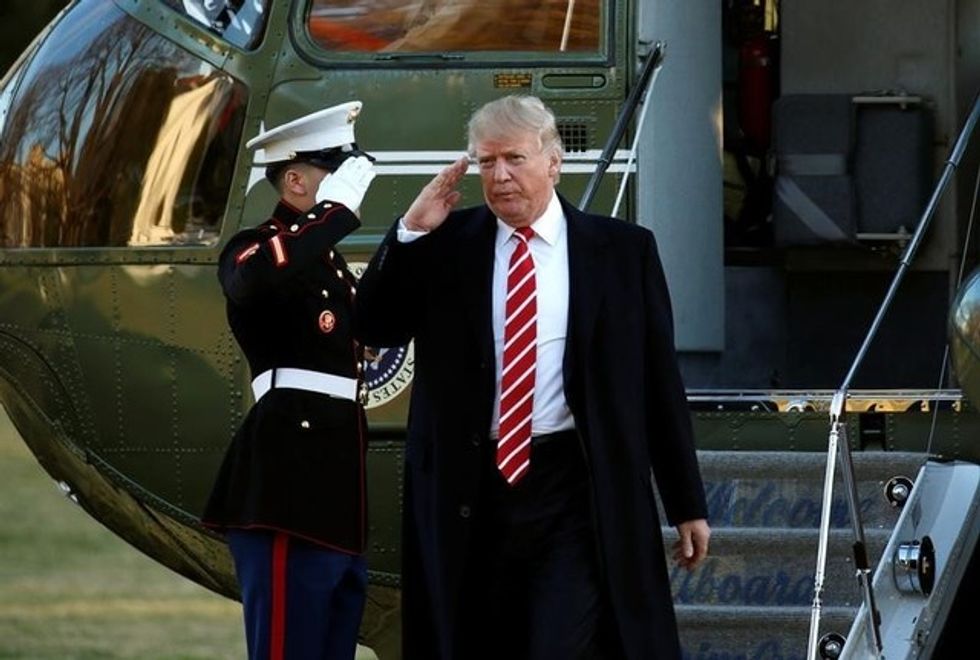 Reprinted with permission from AlterNet.
Beck Dorey-Stein, former White House stenographer under Presidents Donald Trump and Barack Obama, penned a blistering op-ed for the New York Times in which he took aim directly at the current president for his incessant dishonesty.
"This was my first transition, but my boss had said every new administration she'd worked in since the 1980s was grateful for our help," she explained of the transition from Obama to Trump.
But Trump's real feelings about the stenographers became quickly apparent.
"We have a problem," her colleague reportedly announced the Monday after the president's inauguration.
Then deputy press secretary Stephanie Grisham told Dorey-Stein's colleague that they "wouldn't be needed often" and should keep the microphones away from the president's face.
Dorey-Stein also recounted a situation in which Bill O'Reilly was invited into the Oval Office during working hours with no one to document the discussion:
Weeks later, when I recorded the president's interview with Bill O'Reilly, I watched with disbelief as the White House communications director Hope Hicks summoned Mr. O'Reilly to the Oval Office so he could speak with Mr. Trump privately. In my five years with President Barack Obama, off-the-record discussions with reporters happened after work hours — not for an hour in the middle of the work day, and certainly not before an interview.
"It's clear that White House stenographers do not serve his administration, but rather his adversary: the truth," Dorey-Stein wrote.
"I quit because I couldn't be proud of where I worked anymore," she later told CNN. "I felt like President Trump was lying to the American people … he wasn't even going the extra mile to have the stenographers in the room"
Chris Sosa is the Senior Editor at AlterNet. His work also appears in Mic, Salon, Care2, Huffington Post and other publications. Follow him on Twitter @ChrisSosa.