White House Suffering 'Unprecedented' Job Vacancies Under Trump
@alexvhenderson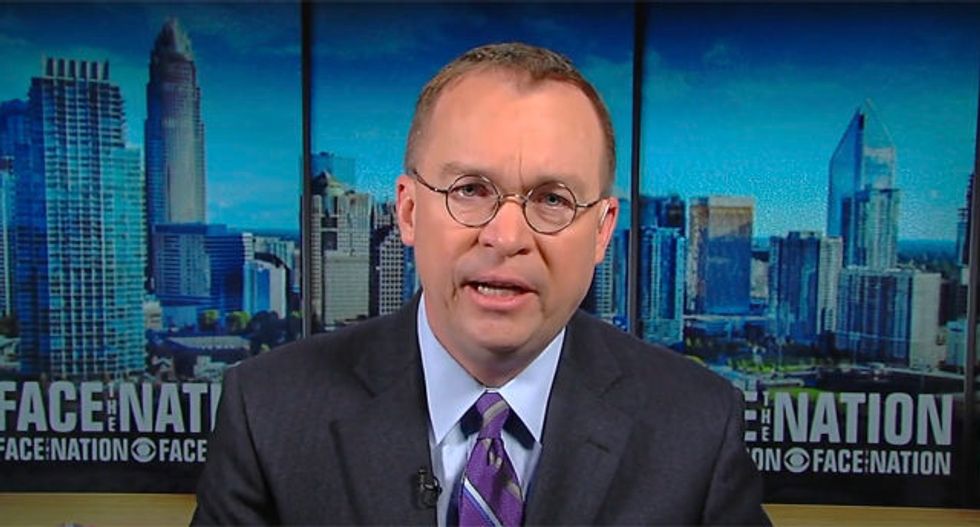 Reprinted with permission from Alternet.
The word "acting" often comes up in connection with the administration of President Donald Trump — as in Acting Defense Secretary Patrick Shanahan, Acting White House Chief of Staff Mick Mulvaney, or Acting Homeland Security Secretary Kevin K. McAleenan. There has been a considerable amount of turnover in the Trump Administration, which has been so chaotic that veteran journalist Bob Woodward even named his most recent book, "Chaos: Trump in the White House." And the heavy volume of vacancies in the U.S. federal government is the subject of a report by Dareh Gregorian for NBC News.
Gregorian reports that presently, there are "138 nominees awaiting confirmation by the Senate" and "132 positions that have no nominee at all." And according to Max Stier, president of Partnership for Public Service (a nonprofit that tracks presidential appointments), "what we have seen is unprecedented, with consistent vacancies across the government."
Trump's nominees, Gregorian observes, have been "averaging 105 days between nomination and confirmation" — whereas "the average time for President Barack Obama's nominations to clear was 93 days."
Nonetheless, Gregorian notes, there has been some "forward motion" on nominations in the last two weeks, with Trump nominating Shanahan to permanently head the U.S. Defense Department, Mark Morgan being nominated to head the Department of Immigration and Customs Enforcement (ICE) and Jeffrey Byard to head the Federal Emergency Management Agency (FEMA). But Gregorian also notes that according to an online Partnership for Public Service/Washington Post tracker, "the Trump Administration still has vacancies in 277 top positions out of just over 700 appointments that require Senate confirmation."
There has been so much turnover in the Trump Administration, according to Stier, that the confirmation process in the Senate is being overwhelmed.
"The system is on overload," Stier told NBC News. "You have too many people trying to get jammed through the Senate."
IMAGE: Acting White House chief of staff Mick Mulvaney.