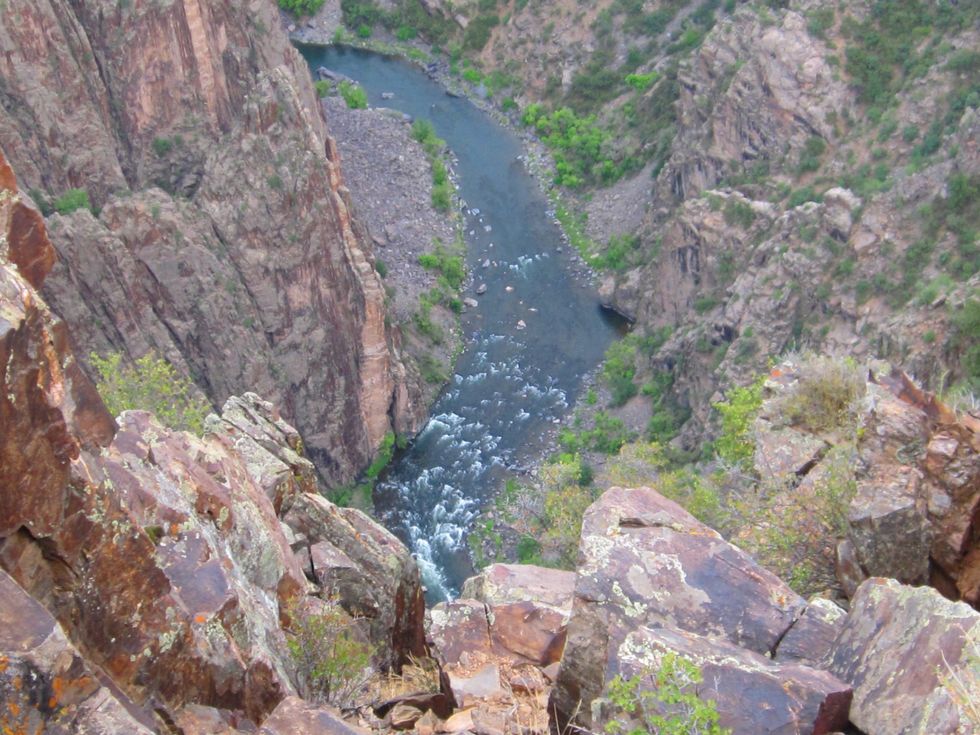 Few things beat the exhilaration of running white water; even the best, gut-churning roller coasters can't compete with Mother Nature. Some of the best places in the United States to take advantage of white-water rafting and kayaking are the rivers in our western national parks.
Whether you're a novice or experienced rafter there's a white-water trip for you. National Geographic Traveler has some great tips for adventure in some of our national parks.
The 1,000-mile Snake River's course takes it through Wyoming's picture-perfect Grand Teton National Park. Don't be fooled by its pretty face though, this is very rough water and many parts of the river are for experts only.  You'll find several outfitters in Jackson Hole that can guide you on trips.
Glacier National Park in Montana takes in the Flathead River, which has been "designated a national wild and scenic river."  Parts of the river can be run in a day, but other sections, like the North Fork will take you three or four days. This is not just a lazy, meandering river; some sections contain Class III and IV rapids. Mountain and forest scenery abounds as do bears, moose, and wolves.
The Black Canyon section of Gunnison National Park in Colorado is home to some of the most dangerous rapids in North America. That's why no commercial trip operator run excursions here, and why only expert river runners should even consider it.  To give you an idea – on its run through Black Canyon, the Gunnison River falls 95 feet per mile. Compare that to say the Colorado River through the Grand Canyon at 7.5 feet per mile.
For a slightly more tame experience, try the Gunnison Gorge instead.
Photo: The Gunnison River via Wikipedia