Who's Who: A Look at Clinton and Sanders' Democratic Platform Committee Representatives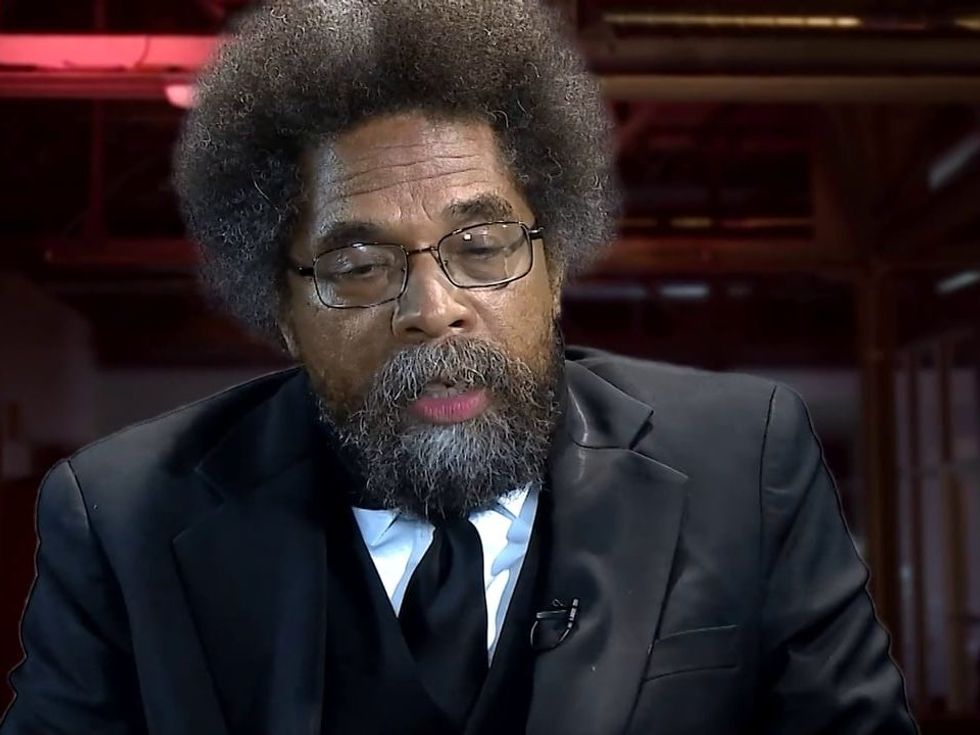 Bernie Sanders has spent this entire election season making a progressive case against Hillary Clinton, and now, the Vermont senator has secured enough momentum to shove the entire Democratic National Convention to the left.
The Clinton and Sanders campaigns worked in conjunction with the Democratic Party to strike a deal allowing each candidate to choose nearly the same amount of members of the Democratic Platform Committee: Clinton will select six; Sanders will select five; and DNC Chair Debbie Wasserman-Schultz will select four.
Sanders' choices largely reflect his overall platform as a candidate willing to push boundaries in the pursuit of reforms from the left — some his picks for the committee are well-known activists who wouldn't otherwise be involved in the Democratic platform at all. Clinton's choices consist of committee members with — perhaps to be expected at the party's national convention — a long history in the Democratic Party, including many who served in Bill Clinton's presidential administration.
Here's some background on Sanders' and Clinton's choices.
Clinton's Picks
Wendy Sherman
Sherman served as Under Secretary of State for Political Affairs from 2011-2015 and previously served as an advisor on North Korea for President Bill Clinton's administration. She also briefly was Acting Deputy Secretary of State from 2014-2015. Sherman received positive reviews from former Secretary of State Madeline Albright following negotiations with former Dictator of North Korea, Kim Jong-Il, which occurred at the tail end of Clinton's presidency.
Carol Browner
Browner served as White House Office of Emergency and Climate Change Policy for two years during President Obama's first term. She also served under Bill Clinton's administration as the Administrator of the Environmental Protection Agency. Browner had a significant role in the government's response to the BP oil spill, but resigned in 2011 following the failure of an Obama-backed bill to address climate change.
Alice Reece
Reece is a member of the Ohio House of Representatives and serves as the Chair of the Ohio Legislative Black Caucus, which endorsed Clinton in March. Reece said in an interview with Cleveland.com that she will seek to use her elevated platform to make progress on criminal justice and voting rights issues.
Luis Gutiérrez
Gutiérrez is a member of the US House of Representatives from Illinois and has become a prominent voice in the fight for immigration reform. Considering Hillary's public condemnation of the Obama administration's raids on immigrant families, we can expect that he will have a significant platform to fight for more progress on the issue. Gutiérrez, born in Chicago to Puerto Rican parents, has been an outspoken advocate for federal assistance to debt- (and vulture capitalist-) ridden Puerto Rico.
Neera Tanden
Tanden has close ties to the Clintons dating back to Hillary's first presidential campaign. Tanden is currently the President of the Center for American Progress and helped Hillary shape her 2008 campaign. But Tanden has been embroiled in controversies in her role at CAP, including accusations she censored writers at CAP's blog, ThinkProgress, in order to accommodate AIPAC and Israel President Benjamin Netanyahu over complaints that their content was too anti-Israel. Similar allegations were raised about CAP staffers' interactions with corporate lobbyists representing donors including investment firms and biotech companies.
Paul Booth
Booth is a union leader representing the American Federation of State, County, and Municipal Employees Union, and before that was a California state legislator and a leader in the "New Left" movement in the '60s.
Sanders' Picks
Bill McKibben
Many of Clinton's selections are balanced by more progressive voices from the Sanders camp, starting with McKibben, an historic figure in the environmental movement. McKibben has been vociferous on climate change and slammed the Obama administration for allowing Shell Oil to drill in the arctic. He's the cofounder of 350.org, an international climate justice campaign.
Cornel West
Dr. West is an author, scholar, and activist with a history of tackling gender, race, and class issues. He has been a noted and vocal critic of the Obama administration on issues of race and militarism, a reputation that makes him one of the more controversial picks for the platfom committee. He wrote the foreword for Michelle Alexander's book "The New Jim Crow," which was heavily critical of Bill Clinton's policies on race and criminal justice. He as spoken frequently in favor of Bernie Sanders on the campaign trail.
James Zogby
Zogby, a Palestinian rights activist, is the founder and president of the American Arab Institute and was appointed by President Obama to the U.S. Commission on International Religious Freedom. He is also currently a DNC official and served as deputy campaign manager for Reverend Jesse Jackson's Presidential campaign in the 1980s.
Keith Ellison
Ellison became the first Minnesotan African-American to be elected to the House of Representatives and the first Muslim elected to Congress. Ellison serves as co-chair of the Congressional Progressive Caucus. He became the second congressperson to endorse Sanders and the two have worked together to campaign against private prisons.
Deborah Parker
Parker is a Native American rights activist and served as Legislative Policy Analyst in the Office of Governmental Affairs for the Tulalip Tribe from 2005-2012. Parker successfully pushed for legislation within the 2013 reauthorization of the Violence Against Women Act that would allow Native American tribes to prosecute non-Native Americans.
Though Sanders and Clinton's' platform committee picks are — like the candidates themselves — likely to agree in principle on the broad strokes that define the Democratic Party, many of the selections mark stark contrasts in the two candidates' approaches to issues such as foreign policy and criminal justice reform. West's criticism of Clinton on the issue of race and Ellison's work to ban private prisons might force Clinton to stay to the left on prison reform, and other issues formerly confined to the anonymous corners of liberal activism.
On foreign policy, Sanders' selection of Zogby, a Palestinian rights activist, is a significant departure from Clinton's selection of Tanden, who, like most in mainstream American politics, is staunchly pro-Israel. Ellison, another one of Sanders' selections, has worked to bridge the large gap in the Democratic party between pro-Israel traditionalists and the growing number of activists behind the Palestinian cause, and in 2009 he joined Rep. Brian Baird to become the first representatives of the U.S. government to visit Gaza in more than three years.
Gutiérrez stands out as the most prominent selection on the committee for advancing immigration reform. Gutiérrez could also be described as the most outspoken among Clinton's selections, while Sanders' choices — particularly West and McKibben — have advocated in ways that are rarely seen among members of the Democratic establishment. Both West and McKibben have openly criticized President Obama while Browner, a former Obama administration official, has remained more reserved, as is the fashion in Washington; when she resigned in 2011, she simply said there was "no back story — it was just time to go."
Photo: Vimeo.