Why Higher Techie Incomes May Bring Lower Quality Of Life
@FromaHarrop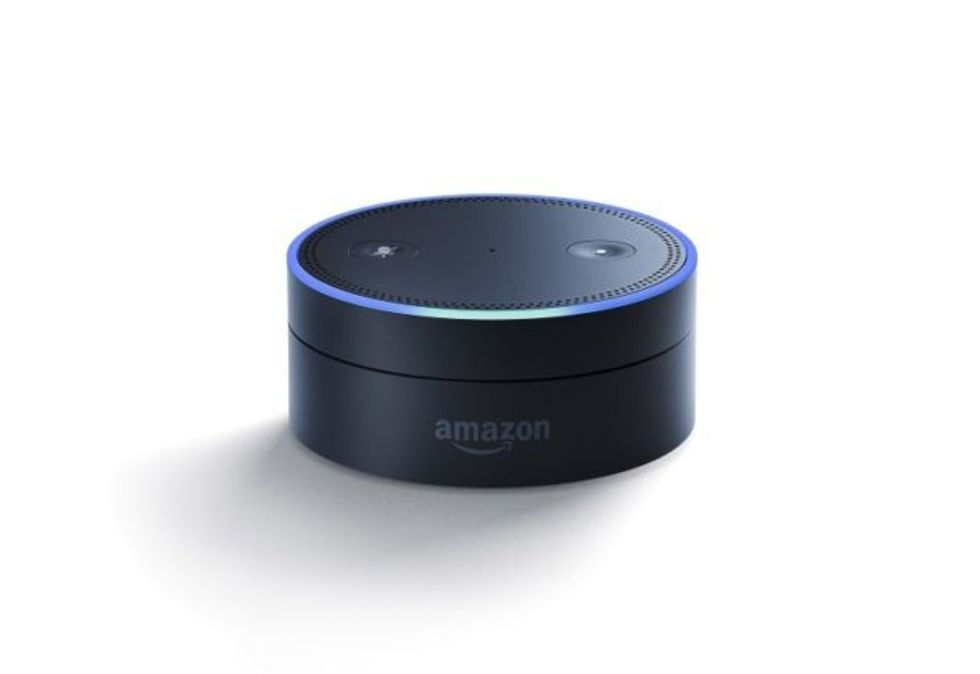 Reprinted with permission from Creators.
It's the craziest thing. Factory towns that bled both jobs and people still have a fine housing stock, cheap for lack of demand. Booming tech centers, meanwhile, attract battalions of newcomers despite their soaring housing costs and growing congestion.
Can't something be worked out here?
Amazon.com helped set off the red-hot growth in its hometown of Seattle. With the prosperity came a crisis of homelessness and crushing housing prices for those with moderate incomes. This has created strife. Longtime residents who prize their funky old neighborhoods are fighting off newer arrivals (allied with builders) who want them leveled for apartment complexes.
Seattle's laid-back culture is part of what attracted the tech innovators to begin with. Higher-density housing in some areas may be called for, but at some point, the people must choose how much change they want. The city's passage of a controversial head tax on big employers to fund programs for the homeless offers a hint of what Seattle wants.
Thus, Amazon was wise to announce plans to build a second headquarters in another metro area. There are now 20 finalists for Amazon HQ2.
But as their boosters woo Amazon's deciders with generous incentive, other locals are having second thoughts about "winning." They ask, How would adding more than 100,000 people — Amazon workers, their relatives and workers who serve them — affect their quality of life?
Alexandria, in northern Virginia, is one such conflicted finalist. Homeowners in its older downtown neighborhoods say that traffic is already so bad they have trouble backing out of their driveways. Their Metro commuter trains are packed.
In Hamilton, Ohio, meanwhile, there's a reviving downtown along the Great Miami River — with cool loft apartments, artists too. How about a three-bedroom apartment in a luxury waterfront building for under $1,500 a month?
And to think, Hamilton — once in the dumps after mills and factories closed — now has jobs that go unfilled for lack of workers. It is offering to pay $5,000 toward people's student loans if they will locate there and join the economy.
Other smaller cities are attracting startups. Durham, North Carolina, turned a vacant American tobacco warehouse into a lively mixed-use project. Fort Wayne, Indiana, transformed an abandoned General Electric factory into lofts and incubator space.
Back in Seattle, some millennial techies are bashing the boomers unwilling to surrender their sweet world of craftsman bungalows to developers.
"My generation is never going to have that," one of the building activists, Zach Lubarsky, complained to Politico. A 27-year-old programmer, Lubarsky is pushing to "upzone" such neighborhoods, replacing old houses with higher-density apartment buildings.
Actually, the older residents are probably making less money than the tech-employed newer arrivals. They may like the idea that the house they bought for five figures would now sell for seven. But with the higher home values come spiking property taxes stressing their cash flows.
And influxes of techies are not universally welcome where affordable housing is hard to come by. The Rev. H. Lionel Edmonds, a prominent Washington, D.C., clergyman, said that he fears creating "a millennials oasis" in the area, "a little Amazon island of these folks making $100,000 a year" surrounded by people making a fraction of that.
In Seattle, the established residents — those who have what Lubarsky thinks his generation is never going to have — have what they have because they bought homes before the economy surged. There's a message here.
Outside the elite metro areas, glorious Victorians and midcentury modern houses go begging for owners to love them. And their downtowns need customers for their new cafes. Tech workers and the companies that employ them should think harder about spreading the wealth.
Follow Froma Harrop on Twitter @FromaHarrop. She can be reached at fharrop@gmail.com.To find out more about Froma Harrop and read features by other Creators writers and cartoonists, visit the Creators webpage at www.creators.com.