Why Is Elon Musk Empowering Climate Denial On Twitter?
@nationalmemo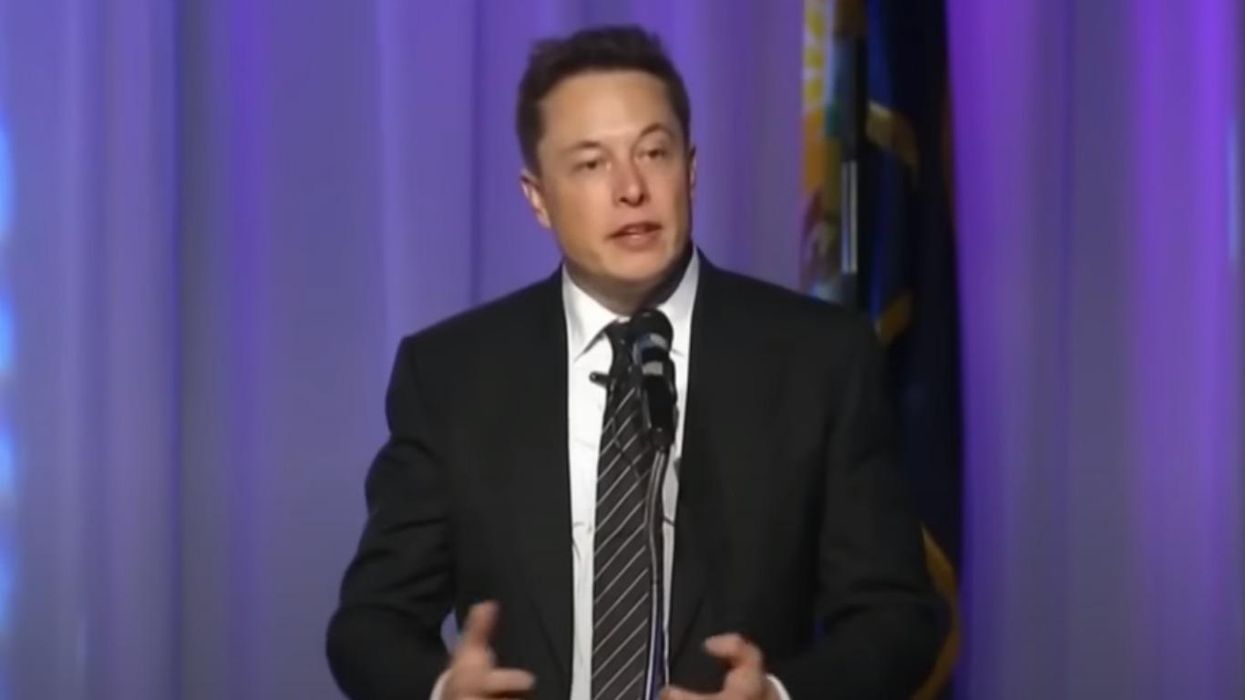 Youtube Screenshot
Since Elon Musk acquired Twitter on October 27, climate change disinformation has flourished on the site.
The influx of junk science content is, in part, the result of several changes at Twitter. Last year the site announced it was making a concerted effort to provide users with accurate information about climate change, but under Musk's leadership, previously banned accounts are being platformed once again, and popular climate change skeptic accounts have enjoyed a marked increase in followers. Meanwhile, Musk's ubiquitous "free-speech" declarations are emboldening newer climate misinformation superspreaders, and climate scientists, writers, policymakers, and activists are losing the communities they've built, as some active users move to alternative sites.
Musk has taken input on Twitter from right-wing figures such as Catturd, who played a significant role in spreading climate change disinformation about the cause of power outrages during the Texas winter storm in 2021 and explicitly pushes climate change denial. Based on the result of a Twitter poll, Musk has reinstated accounts that promote QAnon and other conspiracy theories, anti-LGBTQ rhetoric, and antisemitism. Some of these, such as Jordan Peterson and David Vance, are also pushing climate change misinformation as an extension of these views.
Climate change skeptics saw a deluge of new followers after Musk took over
Multiple popular accounts that push climate denial that had been banned or had left Twitter have returned. Since his reinstatement on November 18, Peterson has tweeted a plethora of textbook disinformation talking points about climate change and renewable energy. Climate change denial blogger Steven Goddard (who goes by Tony Heller) started tweeting regularly again from his personal account in early November after Twitter banned his main account in December 2021. According to Hoaxy, a website that lets users visualize how a claim spreads on Twitter, Goddard has been partially responsible for spreading the hashtag #climatescam. According to the Climate Action Against Disinformation coalition, the hashtag has experienced a surge since the summer and for unknown reasons, it has often been appearing as the top search result on Twitter when users search "climate."
Reinstated accounts aren't the only ones that appear to be benefiting under Musk. Recently, prominent climate change skeptics — some of whom have been identified as "superspreaders" of climate and energy-related delay rhetoric and disinformation — have enjoyed a large boost in followers. Using Social Blade, Media Matters found that the following climate change skeptic accounts experienced significant growth during November compared to the rest of the year:
Steve Milloy
Milloy is a former big tobacco lawyer who transitioned to climate change denial, working for the largest privately owned coal producer in the country. He was a columnist for Fox News and still appears on the channel as a guest. He also runs the climate change denial blog Junkscience.com.
Milloy gained over 7,800 followers in November, over four times his monthly average increase in 2022.
Michael Shellenberger
Shellenberger is an author and wannabe governor of California whose writing on climate change has been heavily criticized by experts, including those he has cited. He also appears on Fox News and regularly bashes renewable energy and climate activists while advocating for natural gas and nuclear energy. Shellenberger has latched onto other culture war issues such as targeting unhoused people and criticizing liberal cities.
Shellenberger gained nearly 17,900 followers in November, about 1,000 more than his average monthly increase in 2022.
John Stossel
Stossel is a former Fox Business host who now hosts a YouTube show with the Koch-funded Reason Foundation that spreads misinformation about climate change and solutions. Stossel is currently embroiled in a lawsuit with Facebook over a "missing context" label on two videos, including one in which Michael Shellenberger appeared, inaccurately dismissing the significant role of climate change in the devastating 2020 California wildfires.
Stossel gained 31,000 followers in November, almost 18 times his monthly average increase for 2022.
Bjorn Lomborg
Lomborg is a Danish political scientist and author who downplays the threat of a warming climate. He regularly appears on Fox News and writes op-eds for The Wall Street Journal. Lomborg's writing and commentary have been criticized due to errors and misrepresentation. Within the past year, both Lomborg and Shellenberger have appeared on The Joe Rogan Experience.
Lomberg gained over 20,700 followers in November, more than five times his monthly average increase in 2022.
Newly created accounts are flocking to climate change skeptics
Media Matters also found that a high number of users who recently followed these accounts also created their Twitter profiles within the last two months. The following percentage of the deniers' followers created their profiles in October or November:
Steve Milloy: 17%
Michael Shellenberger: 30%
John Stossel: 33%
Bjorn Lomborg: 18%
Emboldened by faux free-speech rhetoric, new misinformers emerge
Newer voices have quickly gained a following with the support of more seasoned contrarians. Matthew Wielicki, a professor at the University of Alabama in the Department of Geological Studies, describes himself as a "skeptic on climate alarmism" and uses cherry-picked talking points and parrots arguments from other larger accounts on Twitter and TikTok to claim that "there is no climate emergency or climate crisis." Wielicki has been a top source of the #climatescam hashtag and his content has been promoted by active climate change deniers such as Tom Nelson and Peterson. Wielicki claims to have gained about 13,000 followers over one week at the end of November, though his screenshots seem to indicate that this increase happened over at least two weeks. Still, that's a significant jump. Wielicki went from having a little over 1,000 followers to his current 14,600 in just a month. Social Blade data confirms that he gained at least 11,700 followers in November.
In the wake of journalist Matt Taibbi's underwhelming "Twitter files" post, which revealed internal discussion on the platform about whether to remove posts related to Hunter Biden, Wielicki is imploring Elon Musk to "provide information about [the] suppression of skeptical views regarding anthropogenic climate change on Twitter and the institutions and government officials involved."
Climate experts are taking a hit on Twitter
Renowned climate scientist Katharine Hayhoe has been writing about the changes she is observing on her account, saying that she has noticed a drop in mentions, followers, profile visits, and post impressions. "My list of 'scientists who do climate' has shrunk by 2% & my followers by about the same. So the most likely conclusion, at least for me, is that most of the decrease is due to people closing their accounts," she wrote on December 1. Climate researcher Zach Labe and marine biologist Ayana Elizabeth Johnson made similar observations.
Climate advocates aren't just seeing their follower counts drop; they also are seeing a vibrant online community atrophy. Paleontologist and climate scientist Jacquelyne Gill pointed out: "A lot of folks I know have left. Especially academics (not so many journalists yet)." Some are joining other spaces like Project Mushroom, a climate justice-oriented Mastodon community launched in November by meteorologist and climate journalist Eric Holthaus. Yet like many newer platforms, Mastodon, the open-source, decentralized Twitter alternative, has a steep learning curve.
With experts saying they fear productive conversation is all but lost on Twitter, it's unclear how climate change deniers will manage to engage in the type of "civil scientific debate" they claim to want (even though they often get upset when people disagree with them). Climate activist and writer Leah Thomas wrote of Twitter's deterioration: "I came here for cultural dialogue, following journalists to stay up to date with climate + social justice news and because in many ways it was a tool for movement building. So sad."
Reprinted with permission from Media Matters.