Why Trump's Alleged 'Wire Fraud' Jeopardizes Other Republicans, Too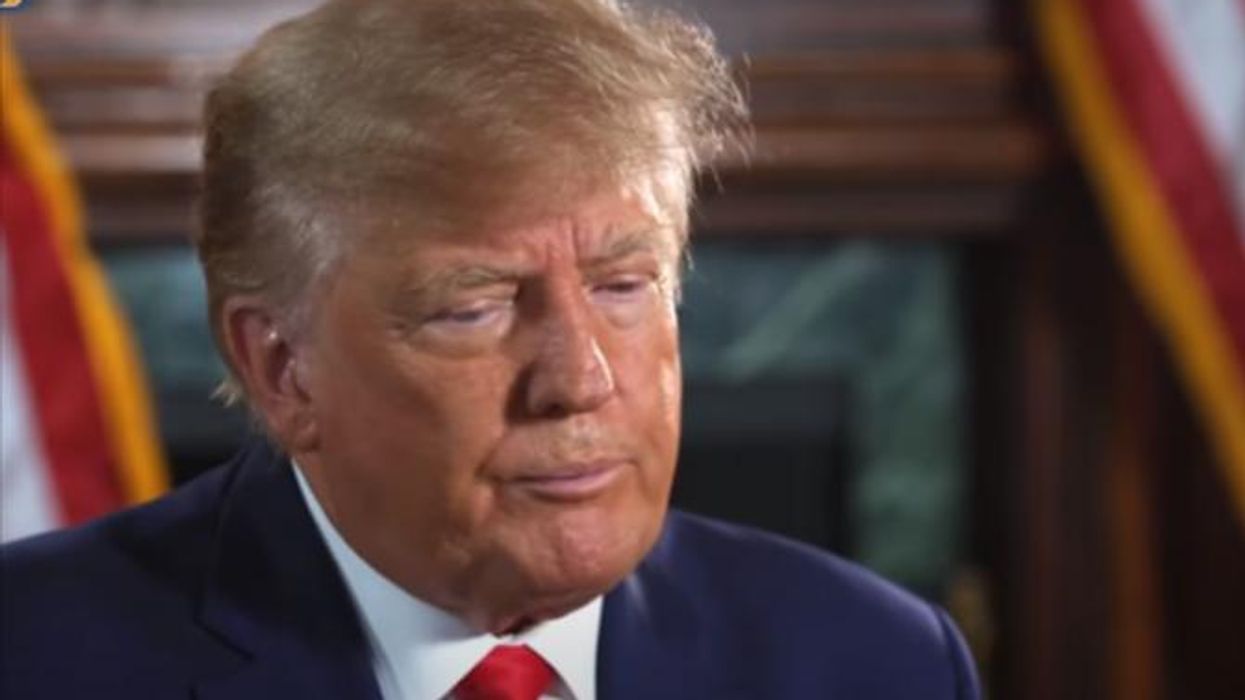 YouTube Screenshot
A new report is shedding light on details about a possible "sleeper wire fraud" scheme that could ultimately upend TrumpWorld.
According to The Daily Beast, this particular scheme is one that legal experts have reportedly been analyzing as they believe it "contains the ingredients for possible federal charges against officials with the campaign and the Republican National Committee—as well as Trump himself."
In short, Trump and his allies are facing scrutiny for raising more than $250 million for his campaign's legal defense fund that actually does not, and never did, exist. The Beast's Roger Sollenberger also noted that the case laid out by House Select Committee focuses on a number of simple issues:
Campaign officials and lawyers eagerly testified that they had told Trump they didn't believe the claims of fraud
The campaign team then continued to blast out hundreds of emails raising money off claims that officials, by their own admission, knew to be false
Another compelling detail centers on the emails sent out by the campaign committee as they told the former president's supporters that their donations "would go to a legal fund that didn't exist." Former U.S. Attorney Barb McQuade, professor at the University of Michigan School of Law, described the possible prosecutions for wire fraud as the "bread and butter cases for federal prosecutors."
"If it can be shown that Trump or others sent an email asking for money for one purpose, and then used it for another, that could constitute fraud, regardless of whether it can be proved that they knew the election had not been stolen," she said.
Speaking to The Beast, Natalie Adams, a partner at Bradley LLP, who is experienced in prosecuting wire fraud cases, also insists "the committee's definitely got something."
"You don't get to say things you know to be false," Adams said.
"It's not whether you know something absolutely for sure," she explained. "It's if it's 'reasonably foreseeable' to you that people will believe promises and statements that you either know aren't true, or are reckless or deceptive, which you are trying to use to get something of value."
Although the arguments surrounding the emails are clear, Former U.S. Attorney Joyce Vance insists there is one problematic issue.
"The biggest question I see with a wire fraud case, based on publicly available information, is, who are the defendants?" Vance wondered. Justice Department prosecutors would need to know who exactly designed, approved, and disseminated the solicitations before they consider whether the scheme constitutes wire fraud—"although it looks like one!"
However, Adams believes the committee could dig deeper and build a case substantial enough to reach Trump, himself.
"With conspiracy, you don't necessarily have to commit an overt act. And jury instructions don't require proof of a formal agreement, because criminal actors avoid doing that," Adams pointed out. "But if people work together and profit from it, it's helpful to show who had the access and opportunity to review those communications, and who would be likely to know by virtue of their job what is 'reasonably foreseeable' to occur, who are charged with vetting the truth of statements, and so on."
Reprinted with permission from Alternet.