Wildfire In Yosemite National Park Closes Trails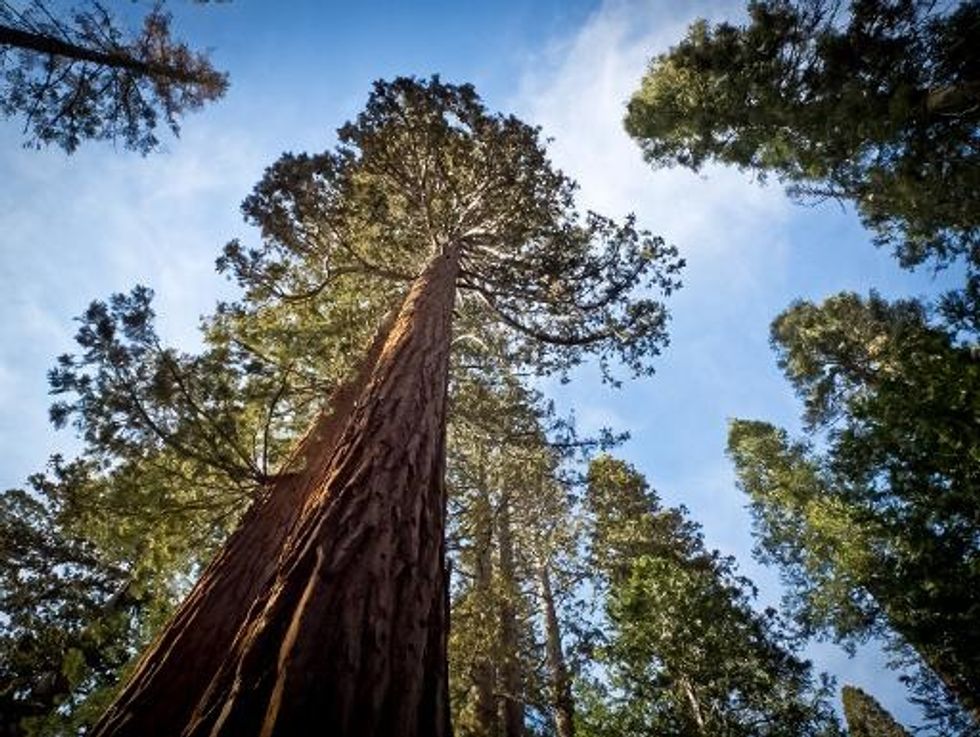 By Joseph Serna and Teresa Watanabe, Los Angeles Times
Several trails and campgrounds remained closed in Yosemite National Park on Monday after a spot fire near Half Dome, driven by winds in hot, dry conditions, exploded in size.
The Meadow fire started in Little Yosemite Valley and had burned at least 700 acres by Sunday night, forcing crews to airlift some Half Dome hikers out of the area after flames cut off the exit route from the iconic peak, according to Tim Ludington, a park spokesman.
"The fire was getting very close to the trail to Half Dome and we didn't want to take the chance on people having to hike through the fire to get back," he said.
The fire began July 20 after a lightning strike in the Little Yosemite Valley area on the north side of the Merced River. Park officials had been letting it burn to restore the area's natural fire patterns, and given its high elevation (8,000 feet) and slow pace, there was no threat to public safety, Ludington said.
The fire had burned just 19 acres in 49 days, but that changed Sunday, when strong winds pushed the blaze across lower-lying forest areas.
"We had really aggressive winds today — that was the big change," Ludington said. "We're shooting for full suppression."
He said the fire was not threatening any park roads or infrastructure. All evacuations were completed by 7 p.m., he added.
More than 100 firefighters were battling the fire Sunday evening.
Trails near the Half Dome area, the Little Yosemite Valley area, Merced Lake, and the Sunrise High Sierra Camps, Clouds Rest, and Echo Valley were closed, officials said.
East of the park in Mariposa County, fire crews gained the upper hand the Bridge Fire, which has burned about 300 acres and was 70 percent contained. At least 700 homes remained threatened by the fire but officials have lifted evacuation orders for homeowners, according to the California Department of Forestry and Fire Protection.
AFP Photo/Mladen Antonov
Interested in national news? Sign up for our daily email newsletter!