Will Trump's Poll-Rigging Antics Alienate Drudge?
@alexvhenderson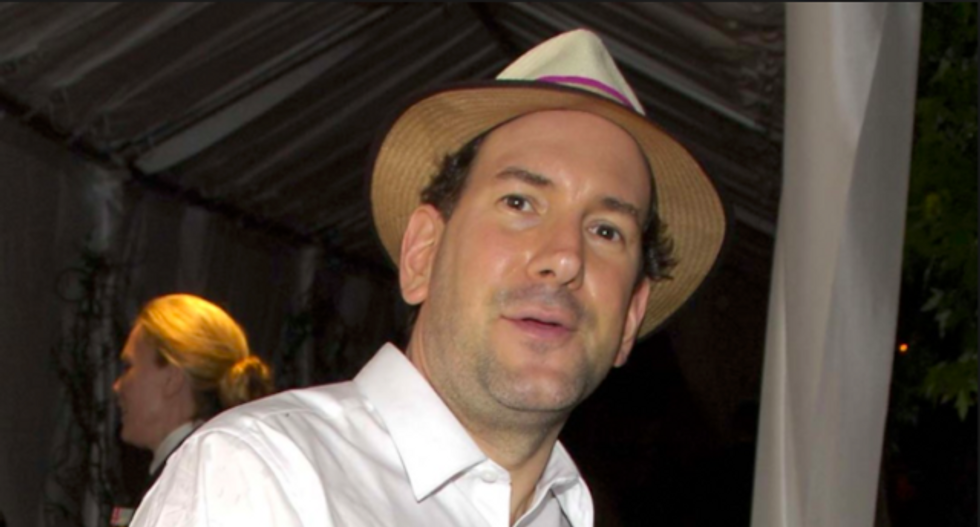 Reprinted with permission from AlterNet.
When Donald Trump was running for president in 2015 and 2016, Matt Drudge's the Drudge Report—one of the most high-traffic right-wing websites—was full of pro-Trump headlines. But if a banner that appeared on the Drudge Report on January 17 is any indication, there could be trouble in paradise. That banner reads, "Did Trump bribe Drudge poll?," implying that a Drudge Report poll was rigged to be favorable to President Trump.
The banner links to a January 17 Wall Street Journal article on poll rigging in Trump's favor. The article alleges that in early 2015, Trump supporter John Gauger—owner of the company RedFinch Solutions and chief information officer at Liberty University—was paid around $12,000-$13,000 dollars to help Michael Cohen, Trump's former personal attorney, rig online polls on Trump's behalf. Responding to the article, Cohen visited Twitter and posted, "As for the @WSJ article on poll rigging, what I did was at the direction of and for the sole benefit of @realDonaldTrump @POTUS. I truly regret my blind loyalty to a man who doesn't deserve it."
The polls included a 2014 CNBC poll on business leaders and a 2015 Drudge Report poll of possible GOP presidential candidates.
According to political journalist Jared Yates Sexton (author of the forthcoming book "The Man They Wanted Me to Be"), the fact that the Drudge Report has posted that banner and linked to an article unfavorable to Trump suggests that Matt Drudge's support for the president could be waning. On Twitter, Sexton posted, "A quietly important development: if Drudge turns on Trump because he rigged a Drudge Report poll, it could mean a massive hemorrhage of Trump's base. And I wouldn't put that past Drudge for a second."
In a separate tweet, Yates explained why Trump dare not offend far-right media personalities like Ann Coulter and Sean Hannity. Yates posted, "It might seem small, but the Right Wing bubble is very fragile. That's why Trump is so concerned about Coulter and Hannity. A momentary blip or break can result in giant echo chamber disruptions."
The January 17 banner isn't the first time there has been talk of Drudge possibly losing faith in Trump. In July 2017, CNN published an article noting that the Drudge Report had "covered the White House with a more critical eye" than it had previously and asserting that Matt Drudge "has appeared irked by Trump and his White House, frustrated with the president's inability to carry out the ambitious agenda he campaigned on. And he's not being shy about it."
That CNN article noted that Matt Drudge enjoyed a friendly relationship with the Trump family. An anonymous Trump Administration official told CNN that Matt Drudge had "met with President Donald Trump, spent time with Ivanka Trump and doled out advice to Jared Kushner." But that was in 2017, and a lot has happened since then—including the 2018 midterms and Democrats achieving a 40-seat majority in the House of Representatives.
Despite his reputation for being a recluse at times, the 52-year-old Matt Drudge is one of Gen-X's most famous right-wing Internet media figures. He launched the Drudge Report as a subscription-based e-mail newsletter in 1995 and later turned it into a high-traffic website with millions of readers.