'Scandalous' Violations Of Campaign Finance Law By Top GOP Funding Site
@alexvhenderson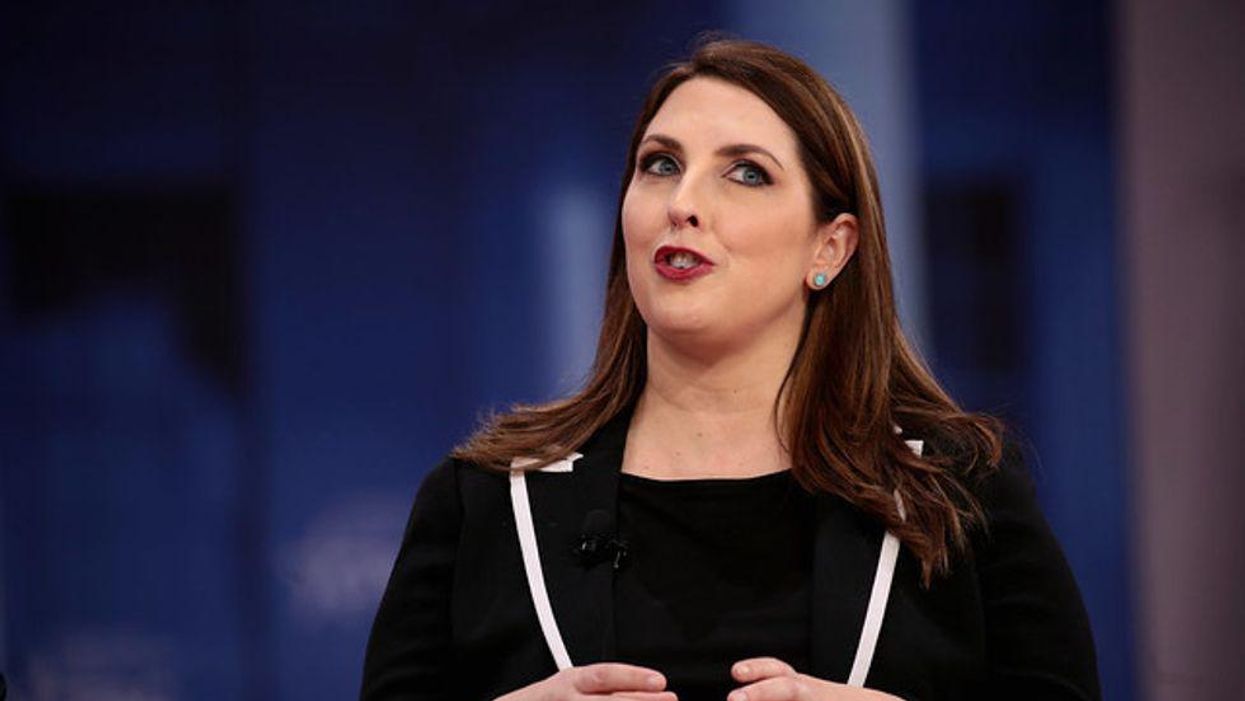 Reprinted with permission from Alternet
In 2019, the Republican Party launched its fundraising platform, WinRed, a GOP counterpart to the Democratic fundrasing behemoth ActBlue. And in the 2020 election, according to Daily Beast reporter Roger Sollenberger, WinRed "raised more than $2.24 billion for GOP campaigns and committees." Sollenberger reports that according to campaign finance experts the Beast interviewed, WinRed "has not disclosed possibly tens of millions of dollars in PAC expenses" and "has kept secret the identities of the people and firms who work for it and provide its services."
"According to these experts, based on WinRed's disclosures, the PAC appears to have potentially crossed the blurry lines of federal campaign finance laws," Sollenberger reports.
One of the interviewees for Sollenberger's article was former Federal Election Commission Commissioner Ann Ravel, who described WinRed's filings as "nothing short of scandalous" and "absurd."
Ravel told the Beast, "I can't think of any mechanism or loophole that would permit this. Really. It has the appearance of being, if not outright fraudulent, at least not complying with the intent of disclosure laws. On its face, that's what any reasonable federal auditor would think."
Jordan Libowitz, communications director for Citizens for Responsibility and Ethics in Washington, was equally critical of WinRed's filings and told the Beast, "This isn't like anything we've seen on this scale. With the publicly available information we have, it appears potentially illegal."
According to Sollenberger, WinRed hasn't reported many of the types of expenses that ActBlue has reported, such as "transaction fees, travel and meals, Uber rides, rent, administrative costs, communications, legal and accounting work, payroll taxes and bank fees."
"WinRed's PAC claims to pay for none of those things," Sollenberger reports. "Disclosure is the heart of campaign finance law. And if WinRed doesn't disclose its expenses, that means donors, campaigns, regulators and the public cannot see who the organization pays. But according to filings with the Federal Election Commission, the PAC paid a grand total of $1522.55 for the 2020 election. All of that meager amount went to its sister company, a for-profit corporation called WinRed Technical Services LLC, for 'merchandise.'"
Sollenberger adds, "Over the same period, ActBlue — a nonprofit — raised double that amount, $4.4 billion. It reported spending a little over $42 million on operating costs, about one percent of its total. To put that in perspective, WinRed PAC's $1502.55 budget was around 3.57 thousandths of one percent the size of ActBlue's. If WinRed expended one percent of its $2.24 billion — ActBlue's approximate rate — its operating budget would be $22.4 million."