Woman Resigns As NAACP Chapter Head Amid Claims She Lied About Being Black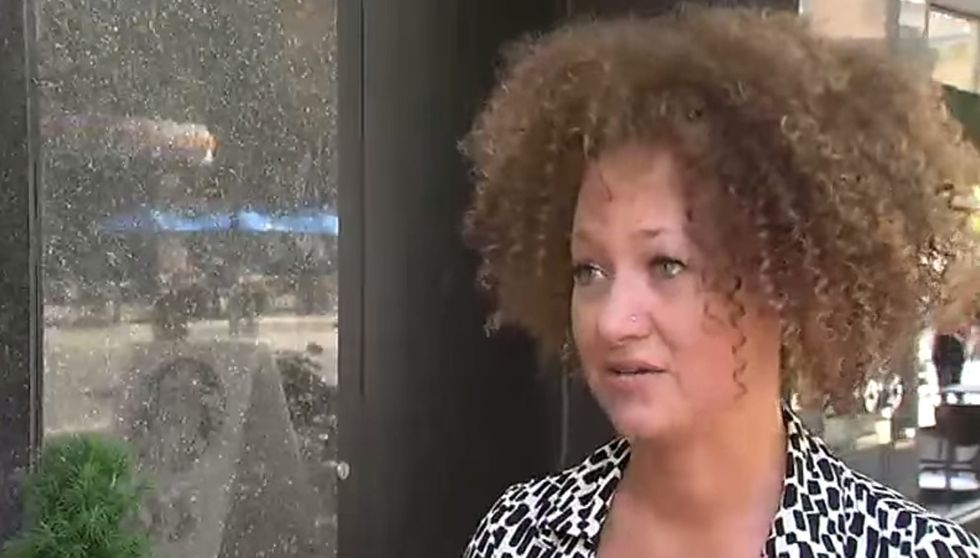 By Matt Pearce, Los Angeles Times (TNS)
Rachel Dolezal, president of the NAACP chapter in Spokane, Washington, resigned Monday amid accusations that she is a white woman posing as a black woman.
In a statement posted on the chapter's Facebook page, Dolezal, whose parents say she is white, did not directly address allegations that she lied about being a black woman.
"While challenging the construct of race is at the core of evolving human consciousness," Dolezal wrote that she did not want to distract from the larger cause of racial justice and would step aside.
"I have waited in deference while others expressed their feelings, beliefs, confusions and even conclusions — absent the full story," Dolezal wrote. "I am consistently committed to empowering marginalized voices and believe that many individuals have been heard in the last hours and days that would not otherwise have had a platform to weigh in on this important discussion."
Dolezal said vice president Naima Quarles-Burnley would take over.
Dolezal had been expected to address the firestorm that erupted last week over her personal identity at the local chapter's Monday meeting.
But that meeting was canceled Sunday "due to the need to continue discussion with regional and national NAACP leaders," according to an unsigned note on the chapter's Facebook page.
Last week, top officials of the National Association for the Advancement of Colored People had stood by Dolezal.
In a statement Friday, after her parents' allegations were first reported in the Coeur d'Alene Press, the NAACP said Dolezal was involved in a "legal issue with her family."
The group also stressed that anyone can fight for civil rights, regardless of his or her race. "One's racial identity is not a qualifying criteria or disqualifying standard for NAACP leadership," it said in a statement.
It added: "In every corner of this country, the NAACP remains committed to securing political, educational and economic justice for all people, and we encourage Americans of all stripes to become members and serve as leaders in our organization."
(Tina Susman contributed to this report.)
(c)2015 Los Angeles Times. Distributed by Tribune Content Agency, LLC.
Screenshot: KXLY/YouTube