WTO Panel Faults U.S. Duties On Indian Steel
@AFP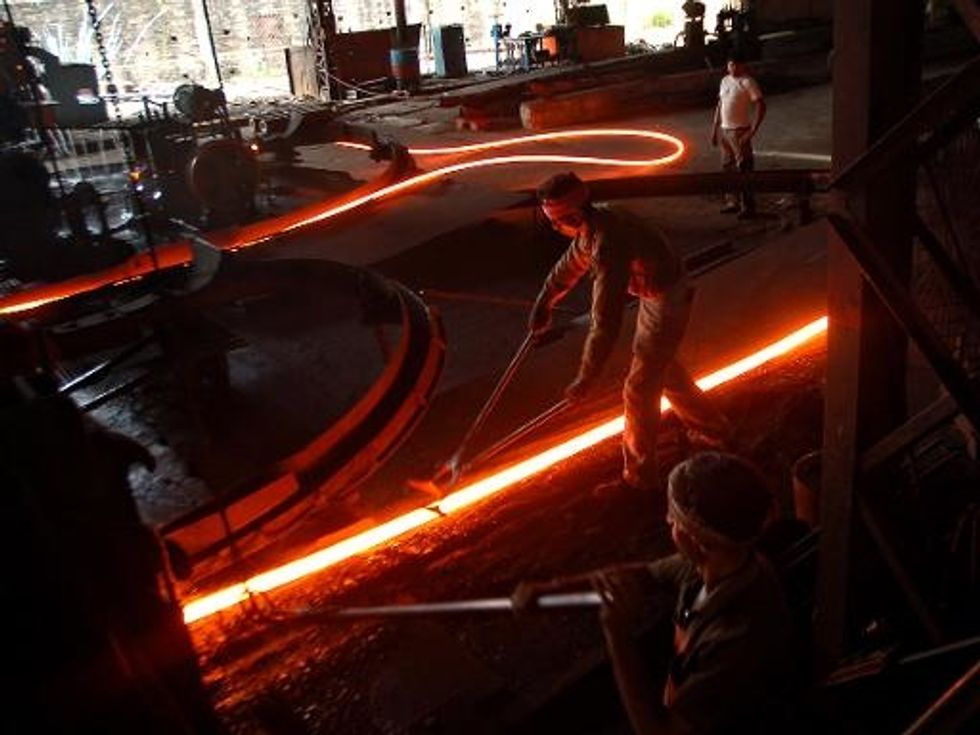 Geneva (AFP) — The United States broke global trade rules by slapping import duties on Indian steel products, a WTO panel ruled on Monday, calling on Washington to fall into line.
A World Trade Organization dispute settlement panel, said that Washington had "acted inconsistently" with regulations set down for the international body's 160 member economies.
"We conclude that the United States has nullified or impaired benefits accruing to India," said the panel, which is made up of independent trade and legal experts.
"We recommend the United States bring its measures into conformity with its obligations," it added.
India filed its complaint at the WTO in 2012, after Washington imposed duties of nearly 300 percent on imports of products including steel pipes.
The United States applied the duties because it felt Indian steel manufacturers were benefitting from unfair subsidies.
WTO members are allowed to impose so-called countervailing duties — a special import tax — if they believe that their domestic manufacturers are being hurt by subsidies granted by a trade partner to its companies.
The WTO regulations require the importing country to first conduct a detailed investigation that shows properly that domestic industry is hurt.
Legal sparring over the scope and depth of such investigations, and the legitimacy of subsidies and countervailing duties is commonplace at the WTO.
The WTO polices global trade accords in an effort to offer its member economies a level playing field.
Its panels can authorize retaliatory trade measures by the wronged party if its rival fails to fall into line.
It disputes process can last for years however, owing to appeals, counter-appeals and compliance assessments.
Monday's ruling was the first by the WTO panel in the steel case, and Washington has the right to appeal.
AFP Photo
Interested in world news? Sign up for our daily email newsletter!