On Dobbs Anniversary, Polls Show Majority Support Abortion Rights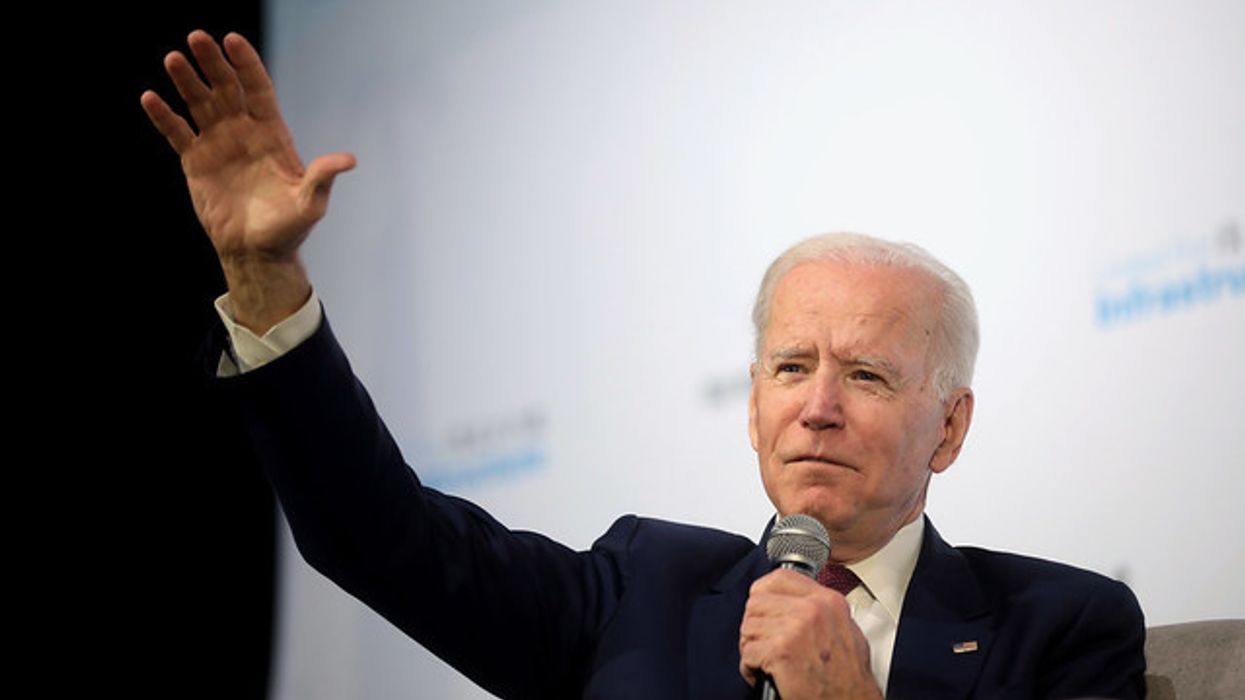 Photo by Gage Skidmore/ CC BY 2.0
National polls released on the first anniversary of the Supreme Court decision that overturned Roe v. Wade show that a majority of voters support a person's right to have an abortion. While President Joe Biden and Vice President Kamala Harris hold the same position, leading Republican presidential candidates continue to express their support for increasingly strict abortion bans.
The 6-3 conservative majority on the Supreme Court determined in its decision in Dobbs v. Jackson Women's Health Organization, released on June 24, 2022, that the U.S. Constitution does not affirm a right to abortion.
A poll of registered voters conducted June 14-20 by Navigator Research found that a significant majority support abortion rights and that support for those rights has increased since the Supreme Court's decision in Dobbs.
Sixty percent of respondents said they considered themselves pro-choice, while 33 percent said they opposed abortion rights. The spread in favor of abortion rights was +27 in the new survey, up five points from the +22 result when Navigator polled the issue in April 2022.
A majority of Democrats (79 percent) and independents (63 percent) said they considered themselves pro-choice, as did 37% of Republicans. Majorities of white, Black, Latino, and Asian voters also back abortion rights.
Fifty-eight percent of those responding to Navigator's poll said that abortion should remain legal in all or most cases, while 37 percent said it should be illegal in all or most cases.
A June 18 poll from Suffolk University/USA Today found similar results. Fifty-eight percent of respondents said they opposed the court's decision to overturn Roe, while only 30% backed the ruling. Additionally, 63 percent said they believed that abortion should be legal in all or most cases.
Eighty percent said they opposed a national ban on abortions, which some Republicans in Congress have proposed.
"These numbers could mean trouble for Republican presidential candidates in 2024, almost all of whom are far to the right of most voters on this issue," David Paleologos, director of the Suffolk University Political Research Center, said in a statement.
In a June 22 NBC News poll, 61 percent of voters said they disagreed with the court's decision, and 63 percent said it has become too difficult to access abortion care across the country.
The leading Republican presidential candidates support abortion restrictions that are opposed by most members of the public.
Former President Donald Trump nominated Supreme Court Justices Amy Coney Barrett, Neil Gorsuch, and Brett Kavanaugh, who cast half of the votes that overturned Roe. On April 27, Trump was asked for his position on a national abortion ban if he were elected president in 2024 and responded, "I think we'll get it done on some level, it could be on different levels, but we're going to get it done."
Florida Gov. Ron DeSantis in 2012 said he supported a national abortion ban and in April signed a state law that bans abortions after 15 weeks of pregnancy.
Former Vice President Mike Pence has long opposed abortion rights and is currently campaigning in favor of a national ban on abortion.
Former South Carolina Gov. Nikki Haley in 2016 signed a law that banned abortion after 20 weeks of pregnancy, without exceptions in cases of rape or incest. In May 2022, she praised the leaked news that the Supreme Court would strike down Roe.
Sen. Tim Scott of South Carolina said in an April 14 interview that if he were elected president, he would sign the "most conservative pro-life legislation" that Congress could pass, including an abortion ban after six weeks of pregnancy.
In contrast to the Republicans running to be his successor, Biden supports abortion rights.
On Friday, Biden issued an executive order instructing federal agencies to improve access to prescription and over-the-counter contraception. He also signed an executive order in July 2022 ordering the Department of Health and Human Services to protect access to abortion care and an order in August 2022 to ensure people have the right to travel to states where abortion is legal if they need to.
"The Biden-Harris Administration strongly supports efforts to codify Roe, and we will continue to work with Congress on the Women's Health Protection Act," the White House said in a January 22, 2022, statement commemorating the 49th anniversary of the Roe v. Wade decision. "All people deserve access to reproductive health care regardless of their gender, income, race, zip code, health insurance status, immigration status, disability, or sexual orientation. And the continued defense of this constitutional right is essential to our health, safety, and progress as a nation."
Reprinted with permission from American Independent.