After Anti-Abortion Group Promotes His Hotel, Trump To Keynote Gala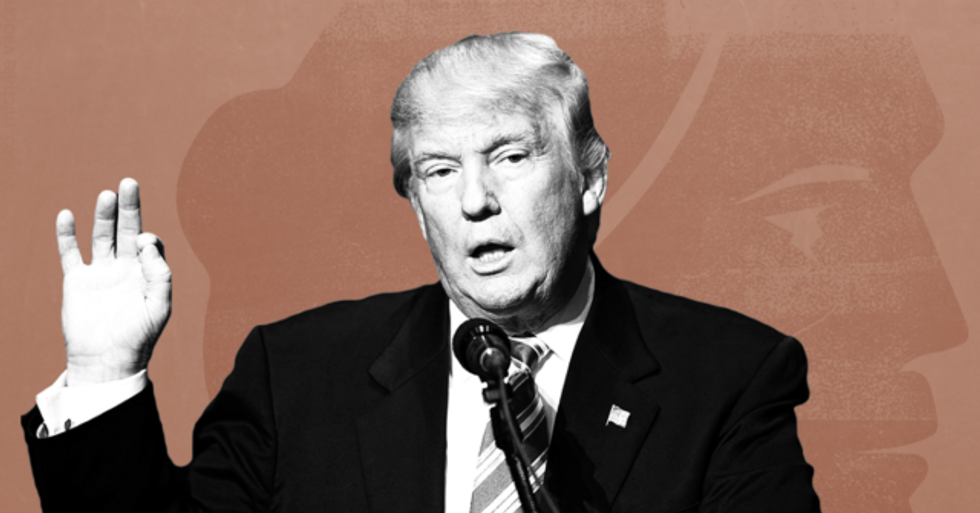 Reprinted with permission from MediaMatters.
In anticipation of its annual gala, the anti-abortion group Susan B. Anthony List (SBA List) has been promoting official room blocks for the event at the Trump International Hotel in Washington, D.C., and running a contest in which the prize includes a free stay at the property during the gala. On May 14, during the White House press briefing, deputy press secretary Raj Shah then announced that President Donald Trump would be delivering the keynote address at the gala.
Since Trump's election, many experts have warned about the potential for the president to benefit from expenditures made at Trump Organization properties. As part of an ongoing analysis of how political groups leverage use of the Trump hotel in D.C. to gain influence with the administration, The Washington Post noted that since Trump's election, the property has "turned into a Republican power center where foreign governments, political groups, religious organizations and business interests have held dozens of events." In March, CNN reported that in February alone, Federal Election Commission documents indicated that "the RNC spent more than $271,000 on venue rental and catering at Trump properties in Florida and Washington, DC," noting that "more than half of that" was spent at the Trump International Hotel. Politico similarly explained, "Because Trump has maintained his financial interest in his vast business while president — and, unlike previous presidents, filed for reelection soon after taking office — the relationship between pro-Trump political groups and the Trump businesses has no precedent."
SBA List is one group cashing in on its ties to President Trump. On May 22, the group will host its annual "Campaign for Life" gala, with Trump as the keynote speaker. Before Trump's appearance was announced, SBA List promoted on its website a discounted room rate ($399 per night) at the Trump International Hotel in D.C. for those attending the gala. However, after the White House announced Trump as the speaker, SBA List's website stopped listing the hotel among its accommodation options. It's unclear exactly when the change was made, but according to a Google cached version of the webpage, SBA List took down the page listing the hotel and discounted rate as early as the night before the announcement.
In addition, before and after the announcement of Trump as keynote speaker, SBA List promoted a contest in which its members could win a trip to the gala and a stay at the Trump International Hotel.
SBA List enjoys close ties to the president and his administration. Last year, Vice President Mike Pence delivered the gala's keynote address, while this year "longtime friend" of the organization Kellyanne Conway, counselor to the president, will be awarded "SBA List's 2018 Distinguished Leader Award." Previously, SBA List President Marjorie Dannenfelser was appointed to lead Trump's "Pro-Life Coalition."
Header image by Sarah Wasko / Media Matters