Select Panel -- And Ex-Wife -- Will Subpoena Alex Jones' Text Messages
@next2godwin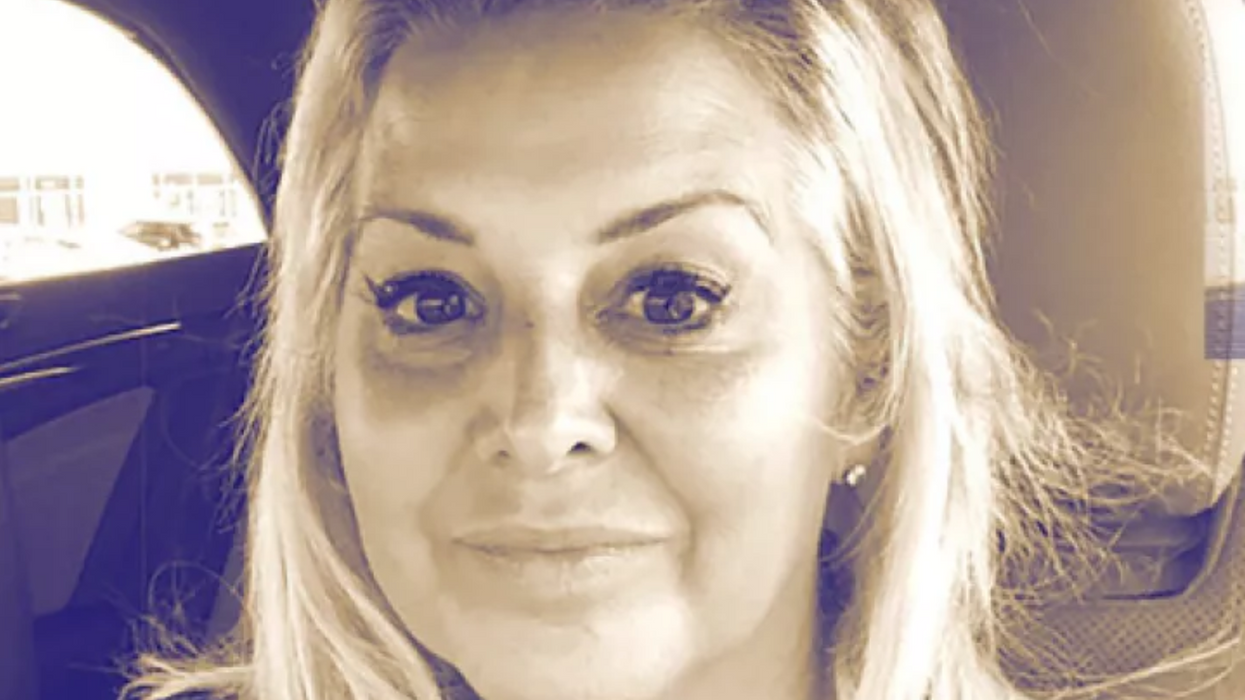 The House Select Committee, a bipartisan House panel investigating the January 6 Capitol attack, is preparing to subpoena a trove of Infowars founder Alex Jones's texts and emails accidentally sent to an attorney in the Sandy Hook court case, Rolling Stone reported Wednesday.
The report comes after a bombshell revelation on Wednesday that Jones's lawyers had accidentally turned three years' worth of his private communications to the opposing counsel in an ongoing defamation trial.
Within minutes of the shocking twist, the January 6 select committee began internal deliberations in preparation to subpoena the phone data from the plaintiffs' attorney, according to Rolling Stone, which cited a source familiar with the matter.
Attorney Mark Bankston, an attorney representing the parents of victims of the 2012 Sandy Hook Elementary massacre, disclosed the gaffe while cross-examining Jones.
"Did you know [that] 12 days ago your attorneys messed up and sent me an entire digital copy of your entire cell phone, with every text message you've sent for the past two years?" Bankston said to Jones on Wednesday. "And when informed, [your team] did not take any steps to identify it as privileged, or protected in any way?"
Jones had testified under oath the day before that his team had complied with the discovery process. He also said he hadn't mentioned Sandy Hook in his text messages.
"Do you know what perjury is?" Bankston asked a shocked Jones, suggesting the conspiracy theorist had lied on the stand.
"We fully intend on cooperating with law enforcement and US government officials interested in seeing these materials," Bankston later told the court.
Jones, a far -right media personality, took to Infowars — his media outlet and megaphone for outlandish and disturbing conspiracies — in the aftermath of the Sandy Hook massacre to claim that tragedy, which claimed the lives of 20 children and six adults, was staged and that the victims' bereaved families were"crisis actors."
The Sandy Hook victims' families sued Jones for $150 million in compensatory damages, and he was found liable for defamation in Connecticut and Texas last fall.
In April, three of Jones's companies — Infowars, Prison Planet TV, and IW Health — filed for bankruptcy, a maneuver he hoped would obstruct court proceedings. Sandy Hook victims' families warned a Houston bankruptcy judge that Jones could continue siphoning assets from Infowars parent company, Free Speech Systems LLC while stalling due process.
So far, Jones has lost four separate Sandy Hook defamation cases by default because he failed to comply with courts in Texas and Connecticut and didn't produce documents demanded of him.
However, another run-in with the January 6 select committee is not necessarily the worst of Jone's mounting legal troubles. His woes were compounded further on Wednesday when Jones's ex-wife, Kelly Jones, said she planned to subpoena his records for her ongoing child custody court battle with Jones.
"I know the texts and information on his phone will be evidence of all the nefarious, truly conspiratorial things said between him and his employees in their plans to keep my kids from me," Kelly Jones toldInsider on Wednesday. "It's not even about my kids; it's about control. Controlling me."
Incensed by recent developments, Jones launched into an unhinged tirade outside the courthouse. He assailed the judge, blamed "judicial fraud" for the mountain of legal trouble he faced, and accused the Democratic Party of "weaponizing the judiciary" against him.
"[The judge] found me guilty," Jones fumed. "She lied and said we didn't give them the discovery, so she can have a show trial and tell the jury: 'He's guilty.'"
"The Democratic Party has fully weaponized the judiciary to persecute people, just like Rick Perry, who they indicted for vetoing a bill," Jones falsely claimed.
It is unclear how recent developments will affect Jones's trial or whether he could face new lawsuits.