Alexandria Ocasio-Cortez Bluntly Schools Sarah Sanders On Scripture
@Snipy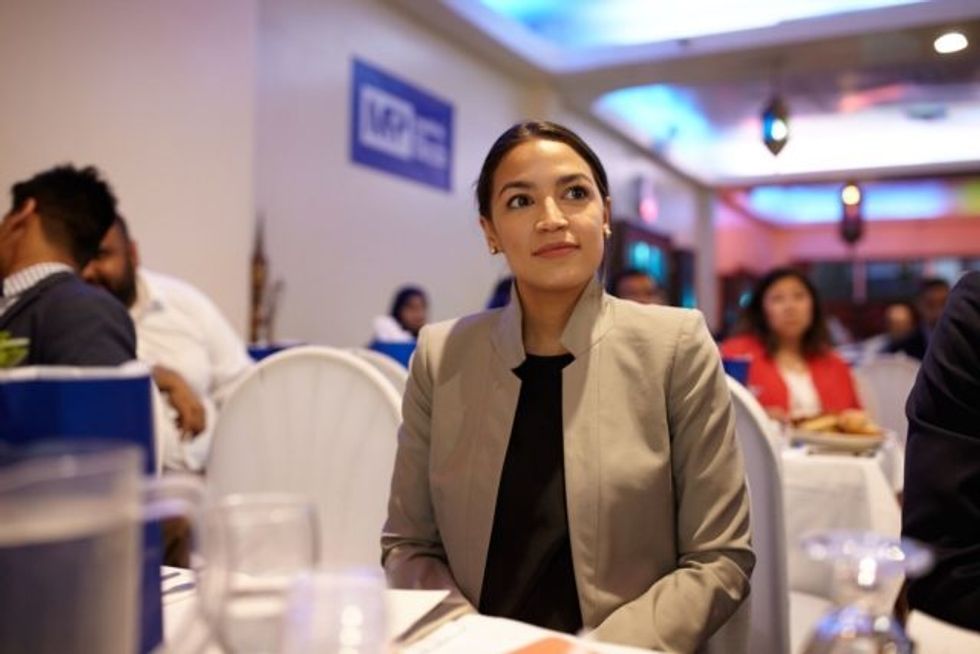 Reprinted with permission from Shareblue.
Even in an administration full of sanctimonious God botherers, Sarah Huckabee Sanders stands out. She shamelessly invoked the Bible to justify tearing immigrant families apart, for example. Perhaps that is why it was so pleasing to see Alexandria Ocasio-Cortez (D-NY) quote the Bible to put Sanders in her place.
On Tuesday night, Sanders mocked Ocasio-Cortez while talking to Fox News host Sean Hannity. Ocasio-Cortez is an enthusiastic proponent of the Green New Deal, which aims to make the country carbon-neutral within a decade while also striving to eliminate poverty and demand universal health insurance.
Of course, to the right, a desire to save the Earth is something worth mocking. Sanders sneered atOcasio-Cortez's goals, saying, "I don't think that we are going to listen to her on much of anything, particularly anything that we will leave into the hands of a much, much higher authority" — presumably, God.
Sanders probably didn't count on the fact that Ocasio-Cortez knew her Bible verses well enough to easily swat aside this lazy attempt to appeal to a higher power.
Wednesday on Twitter, Ocasio-Cortez quoted three Old Testament verses to push back on Sanders:
Genesis 1: God looked on the world & called it good not once, not twice, but seven times. Genesis 2: God commands all people to "serve and protect" creation. Leviticus: God mandates that not only the people, but the land that sustains them, shall be respected.
Ocasio-Cortez has proven to be remarkably adept at pushing back against conservatives, especially on social media. She called out Fox News hosts for their evident and outright bigotry. When the right tried to shame her for a college-era video of her dancing, she responded by filming a video of herself dancing her way into her House offices.
Quoting the Bible isn't just an instance of Ocasio-Cortez being clever or savvy. It is also a way to show conservatives they don't hold a monopoly on faith or the Bible. As Ocasio-Cortez also said on Twitter: "You shouldn't need a Bible to tell you to protect our planet, but it does anyway."
Published with permission of The American Independent.