Anti-Corruption Activist Zephyr Teachout, Who Once Faced Cuomo For NY Governor, Running For Congress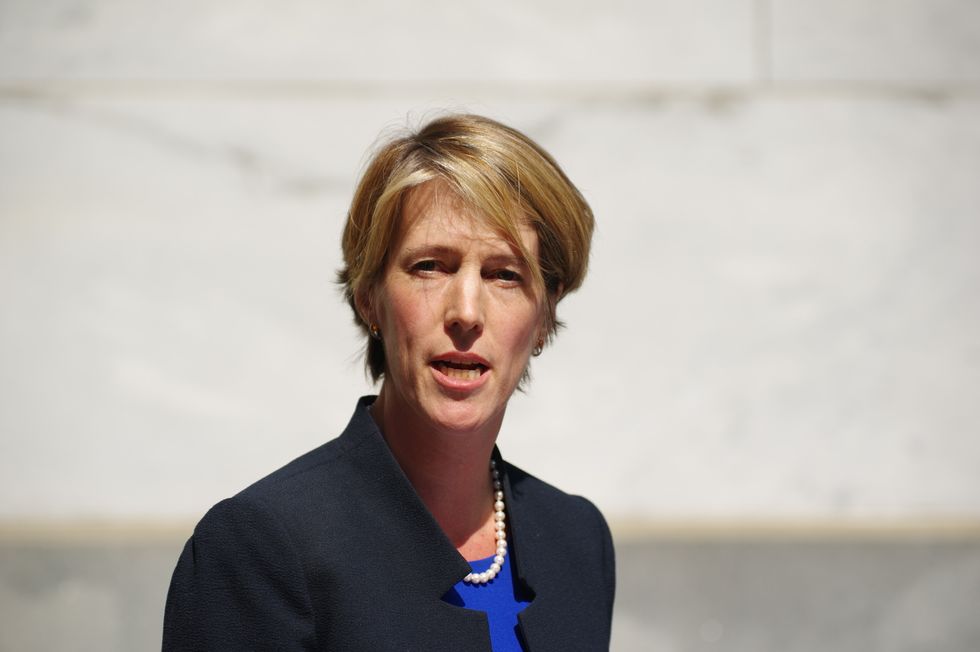 Zephyr Teachout, the anti-corruption activist, author, and Fordham Law School professor Zephyr Teachout, announced this week that she is running for an open congressional seat in upstate New York.
Her announcement was issued in an email from the Progressive Change Campaign Committee (PCCC) and the Working Families Party, the progressive, labor-backed third party that was founded in New York and has branched out to at least nine other states. Teachout is running in New York's 19th Congressional District, currently represented by moderate Republican Chris Gibson, who is retiring because of his belief in term limits. While the district has voted Democratic in recent presidential elections,  most of its Congressional representatives over the past 20 years have been Republican. A week ago, Teachout met with party leaders and got the nod from a majority of the Democratic county chairs in the district.
The 19th District is located in the Hudson Valley, a predominantly rural expanse that runs from Poughkeepsie to Albany, without incorporating either city into its jurisdiction. Teachout is hoping to capture the seat, riding on the same wave of anti-establishment politics that has powered the insurgent presidential candidacy of Bernie Sanders. Her criticism of American politics often sounds like the Vermont senator, focusing on corporate campaign financing, as some of her writing reveals.
"Private financing is an incredibly insane system…every private financing system leads to radical distortions of power," she told The American Prospect last year. "You're not an anti-corruption candidate if you're not talking about public financing."
While Teachout is concerned with the toxic consequences of big money in politics, she also understands the racial dimensions of the phenomenon. "If you want to understand why politicians are so unbelievably silent repeatedly, year after year, on serious and obvious issues of race — one of the reasons is that their donors are white, and pretty rich," she said.
She has started off her campaign with support from the Working Families Party, whose nomination she lost to New York Gov. Andrew Cuomo in 2014, and the PCCC, which previously supported Teachout in that gubernatorial race.
She currently lives in Dutchess County, parts of which are within the 19th District.
In November, Teachout could face any one of a number of Republicans, including former Assembly minority leader John Faso, who leads the field. But it was Bob Bishop, a former farmer now running for the Republican nomination in the 19th district, who leaped to the attack. "With Dr. Teachout in the race, New York Republicans have the chance of a lifetime to expose the bankrupt ideas of the loony left. She advocates some of the craziest progressive ideas on record — from abortions at nine months to socialized health care to raising taxes higher than the Catskills."
But Teachout has never advocated for third trimester abortions. She was simply uncompromising in the inclusion of an abortion clause in New York state's Women's Equality Act, not advocating for abortions at nine months. On taxes, she is for a "strong and fair financial services tax," which could bring in at least $10 billion by expanding the stock transfer tax, revenue that she says could be used to plug the shortfall in state education funding.
Meanwhile, the Democrats haven't named a candidate since Ulster County Executive Mike Hein decided he was not going to run for the seat. Even as she declared her candidacy, Teachout showed that she has sufficient name recognition and local support to launch a competitive campaign.
Photo: Zephyr Teachout speaks outside Tweed Courthouse, Manhattan in 2014. Flickr/Michael Johnson