Appeals Court Rejects Trump Effort To Conceal Taxes And Finances
@AP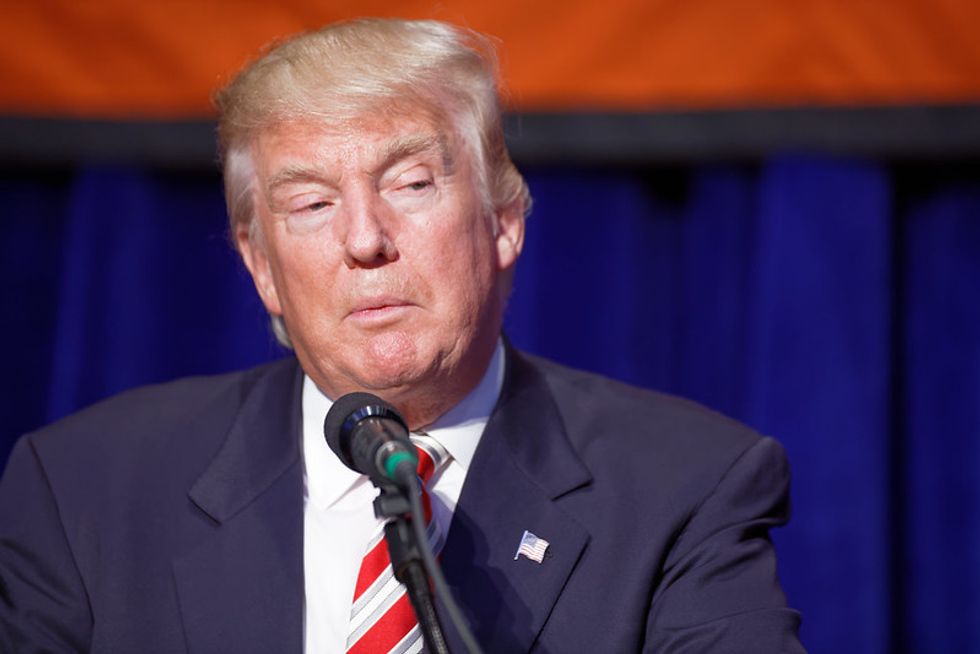 A federal appeals court will not take up Donald Trump's appeal of a ruling that his accounting firm must turn over financial records to Congress.
The order was handed down Wednesday by the U.S. Court of Appeals for the District of Columbia Circuit.
It is almost certain that Trump will appeal to the Supreme Court.
A three-judge appellate panel rejected Trump's arguments last month after the president's lawyers went to court to prevent his former accountants at Mazars USA from turning over the records. But Trump petitioned for the full court to reconsider the case.
The House Committee on Oversight and Reform subpoenaed records from Mazars in April.
They include documents from 2011 to 2018 that the House wants for investigation into the president's reporting of his finances and potential conflicts of interest.
As CNN noted Wednesday, Trump is facing a second deadline Thursday to request that the Supreme Court block a grand jury in Manhattan from obtaining his financial records and tax documents, which Trump has repeatedly said he has not released because they are under audit.
Trump is not barred by any law from releasing his tax returns, even if they are under audit as he claims.
Earlier this week, a federal judge also dismissed a lawsuit filed by Trump's team, saying Trump could not sue New York officials, including the state attorney general, in D.C. court to prevent his financials from being released to Congress because the court had no jurisdiction in the case. That case cited a New York statute, the TRUST Act, that would have allowed Congress to access Trump's New York state tax returns.
According to NBC New York, the lawsuit specifically sought an injunction to block the application of that law, signed by Gov. Andrew M. Cuomo in July, despite the fact that congressional Democrats had not yet requested the state returns.