Arizona Joins Other States In Federal Immigration Lawsuit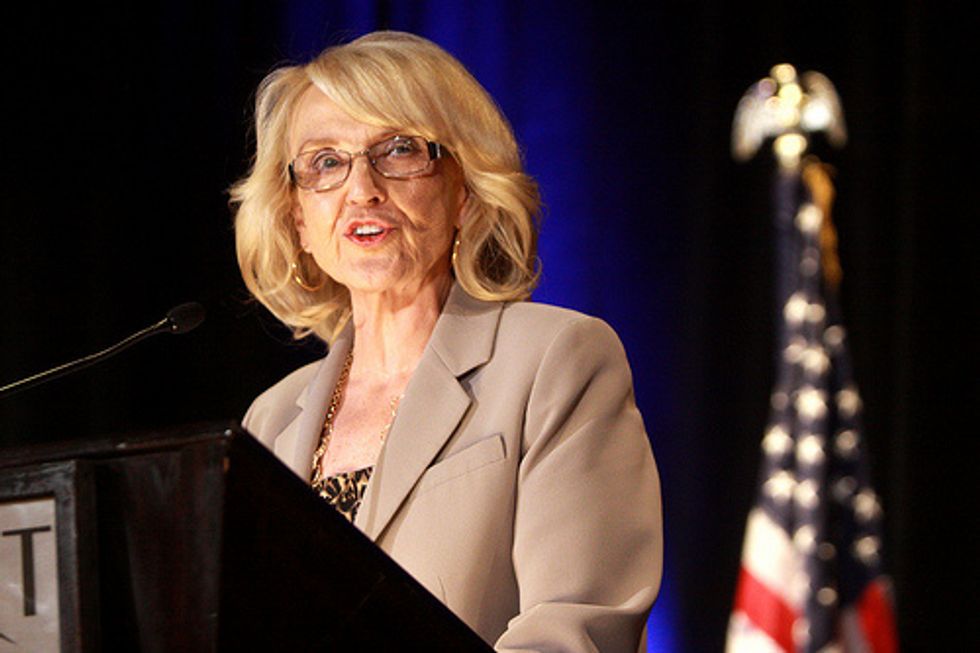 By Molly Hennessy-Fiske, Los Angeles Times (TNS)
HOUSTON — Arizona joined 17 other states suing the federal government and immigration agencies in U.S. District Court this week to derail President Barack Obama's executive action deferring deportation for up to 5 million people.
Republican Gov. Jan Brewer released a statement saying the president has "deliberately ignored the will of the American people" and that "such federal overreach cannot stand."
"As a border state bearing the brunt of our nation's broken immigration system — a crisis exacerbated by the president's reckless immigration policies and refusal to enforce the law — our state and our citizens have had enough," Brewer said in a statement late Thursday.
Brewer said she believes it's up to the courts to "strike down this presidential fiat and uphold the fundamental principles upon which this country was built."
State officials argue in the lawsuit, filed in the Texas border city of Brownsville on Wednesday, that the president's executive action is unconstitutional and will worsen the humanitarian crisis on the border.
Arizona is the only other border state to join Texas in the lawsuit. Other states filing suit include Alabama, Georgia, Idaho, Indiana, Kansas, Louisiana, Maine, Mississippi, Montana, Nebraska, North Carolina, South Carolina, South Dakota, Utah, West Virginia and Wisconsin.
Texas' Republican Attorney General and Gov.-elect Greg Abbott announced the lawsuit Wednesday in Austin after the state was overwhelmed last summer by an immigrant influx of more than 68,000 unaccompanied children across the southern border, many via Texas' Rio Grande Valley.
Although the number of immigrants caught crossing illegally into Texas has plummeted 73 percent since June, state lawmakers this week extended a law enforcement surge on the border through August.
In announcing the lawsuit, Abbott accused Obama of issuing "an executive decree that requires federal agencies to award legal benefits to individuals whose conduct contradicts the priorities of Congress."
State officials noted in their filing: "This lawsuit is not about immigration. It is about the rule of law, presidential power and the structural limits of the U.S. Constitution."
White House officials said prosecutorial discretion gives the president the power to take such action.
"The Supreme Court and Congress have made clear that federal officials can set priorities in enforcing our immigration laws, and we are confident that the president's executive actions are well within his legal authorities," White House spokeswoman Brandi Hoffine said.
The lawsuit was filed in U.S. District Court for the Southern District of Texas. Defendants include the federal government and the heads of several agencies, including the Department of Homeland Security, U.S. Customs and Border Protection, U.S. Citizenship and Immigration Services and U.S. Immigration and Customs Enforcement.
Photo: Gage Skidmore via Flickr