Arkansas Seeks Stay On Ruling Allowing Same-Sex Marriage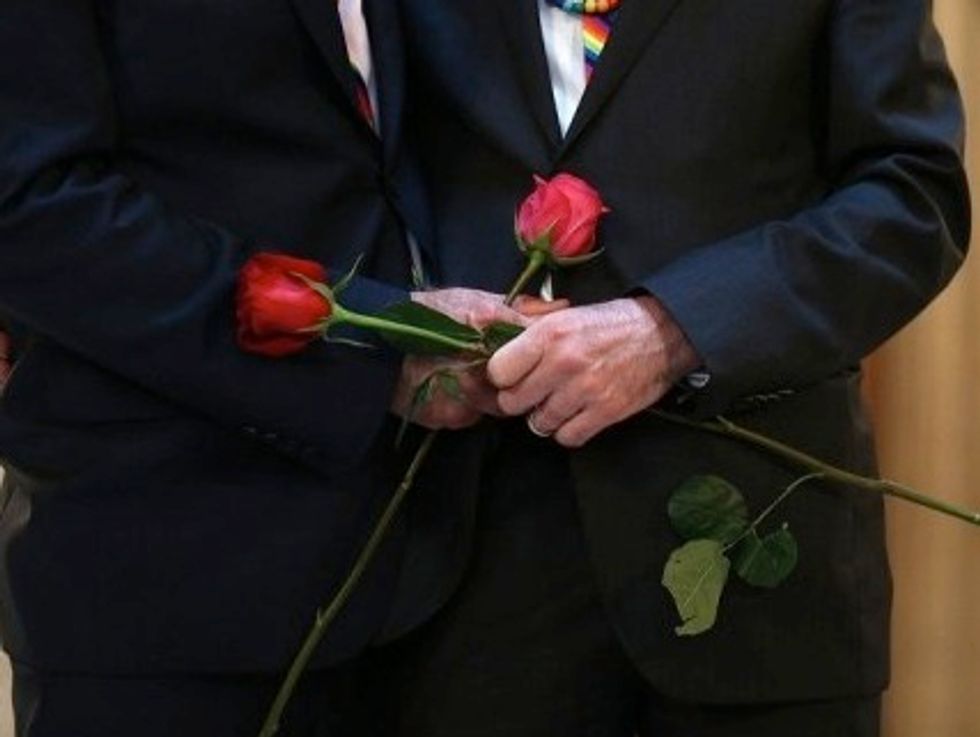 By Michael Muskal, Los Angeles Times
Arkansas Attorney General Dustin McDaniel on Monday asked the state's top court to suspend a lower court ruling that struck down the state's ban on same-sex marriages.
The request for a stay was filed on Monday with the state Supreme Court, a spokesman for the Attorney General's office told the Los Angeles Times.
It is not yet known when the justices will rule on the state request, court spokeswoman Stephanie M. Harris told the Los Angeles Times.
While the issue is pending at the state's top court, local county clerks are allowed to issue marriage licenses to same-sex couples. On Monday, officials in Pulaski County, which includes Little Rock, began issuing marriage licenses.
The first same-sex marriage took place over the weekend after the state ban was struck down late Friday afternoon. Pulaski County Circuit Judge Chris Piazza ruled that a 2004 constitutional amendment and a 1997 law banning same-sex marriage were unconstitutional.
McDaniel, a Democrat, has said he supports same-sex marriage but will continue to defend the state ban because he believes it's his duty to do so.
"We respect the Court's decision, but, in keeping with the Attorney General's obligation to defend the state constitution, we will appeal," Aaron Sadler, a spokesman for the attorney general, said in a statement emailed on Monday. "Our office is focused on obtaining a stay. We have communicated with Association of Counties staff to help them formulate their advice to the county clerks, but we do not represent clerks. They are independently elected officials who will follow the advice of their own legal counsel and proceed as they see fit."
In its court papers, the state notes that the U.S. Supreme Court granted a stay to allow time for appeals in a Utah case where the ban on same-sex marriage was struck down. That stay, however, did not go into effect until hundreds of same-sex couples had married.
Eighteen states and the District of Columbia have legalized same-sex marriage while half a dozen others have some form of limited recognition, including of marriages in other jurisdictions. Federal courts have struck down same-sex bans in at least seven states, including Utah, where arguments have already taken place on the appeals level.
AFP Photo/Justin Sullivan