#Endorse This: Schwarzenegger Delivers Beautiful Message To Russians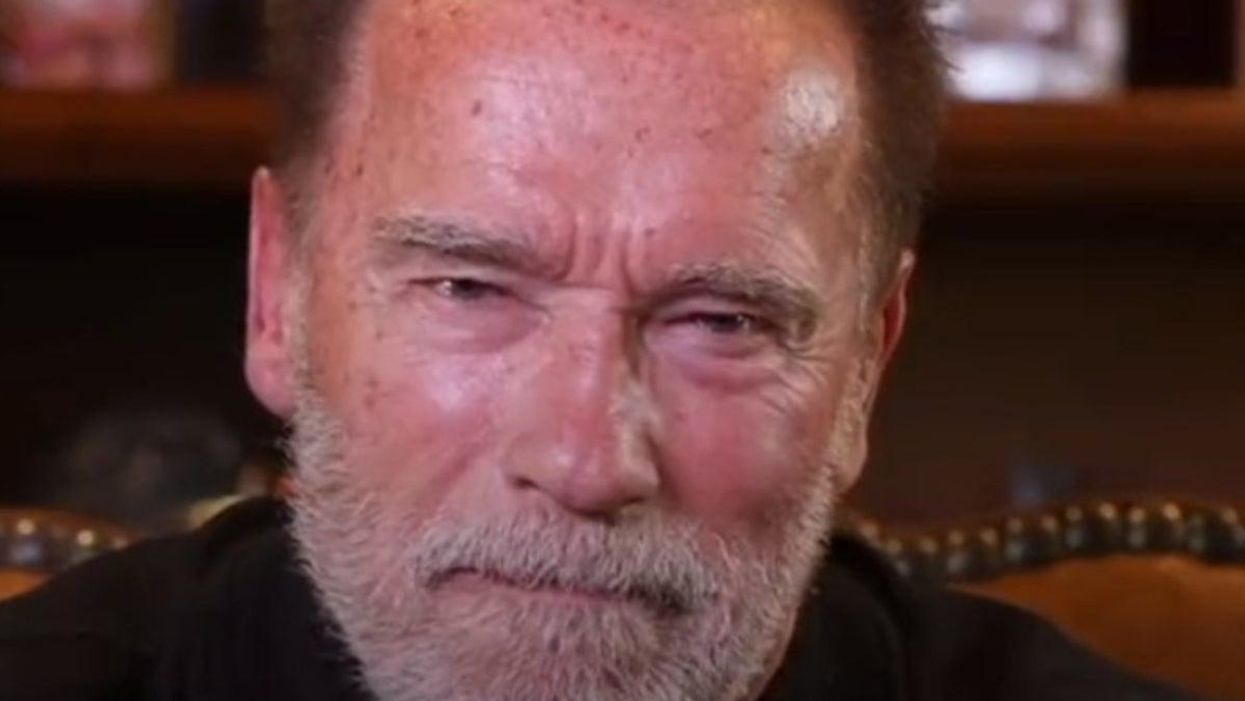 Image via screengrab
So we now live in a world where members of one major political party (ahem, Republicans) are feckless, disgraceful attention-whores siding with Vladimir Putin -- and former action stars are thoughtful, empathetic, and patriotic leaders.
While Fox News is pumping a steady stream of Kremlin propaganda , renowned actor and former California Governor Arnold Schwarzenegger has appealed directly to the people of Russia as he seeks to "debunk mistruths" surrounding the invasion of Ukraine.
Schwarzenegger, claiming to be a "longtime friend of the Russian people", told them bluntly that "Ukraine did not start the war".
"Those in power in the Kremlin started this war. This is not the Russian people's war," the actor said -- and they "are not being told the truth about consequences."