As Biden Takes Office, Will Mask Mandates Go National?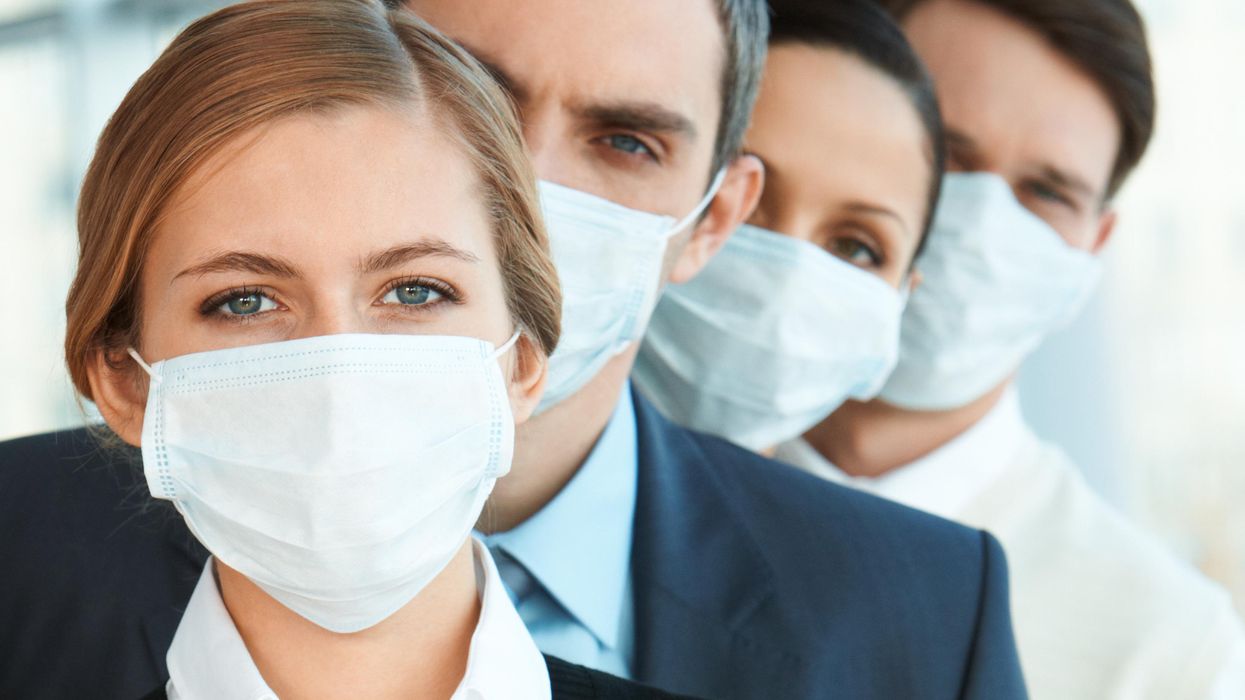 As a brand new presidential administration takes office, it's clear that this momentous occasion is taking place against the backdrop of an ongoing (and, perhaps, unprecedented) health crisis: the COVID-19 pandemic.
Although anywhere from 8,000 to 18,000 people are hospitalized with Legionnaires' disease in the U.S. every year, the novel coronavirus has done an incredible amount of damage in less than a year's time, infecting millions and killing 400,000 nationwide. Today, nine out of 10 funeral services held have loved ones who are unable to attend, thanks to fears surrounding this highly contagious virus. And due to health concerns, the 2021 presidential inauguration was a much smaller affair than most in the past. While most Americans watched the inauguration from their living rooms (and others attended the festivities with their faces covered), it's only natural to wonder whether President Joe Biden -- whose biggest challenge will no doubt be COVID-19 -- will soon declare stricter and more widespread mandates related to mask-wearing.
Public opinion, and even professional recommendations, on face masks have changed a lot over the past ten months. When the first cases of COVID-19 were starting to emerge last winter, medical experts stressed that masks weren't necessary for most people; the exceptions were for those who were exhibiting symptoms of illness or even for those who had pre-existing health conditions. That narrative changed quite rapidly, however, as we learned more about this virus. Soon enough, healthcare leaders were urging everyone to wear face masks, while many local politicians stepped up to enact statewide mask mandates for public places like grocery stores, pharmacies, and retail stores. The shift in guidance inspired skepticism in many -- but we now know that masks provide an impressive amount of protection.
Still, only 36 states had established some form of mask mandate by November 2020. Of course, business owners have the right to require customers to wear masks -- provided they don't discriminate based on protected classes. Just as they can say "no shirt, no shoes, no service," they have the right to deny access to someone who can't or won't wear a mask as long as they provide reasonable accommodations for them (like curbside pickup or delivery). Undeniably, there's some confusion about that, just as some non-maskers believe they can't legally be asked about their reasons for opting to not wear face coverings. Although HIPAA records have to be kept for six years after the last date of service or entry into the medical record, HIPAA rules apply only to healthcare professionals. In other words, there's nothing legally barring a store employee or even another shopper from asking why someone isn't wearing a mask. While there's no obligation to answer those questions, HIPAA rules simply don't apply. Furthermore, the Americans with Disabilities Act and constitutional amendments -- which are often cited as another way non-maskers can maintain their supposed face freedoms -- don't give blanket exemptions from mask-wearing, nor do they really even apply in these situations.
Those who continue to feel that mask requirements are somehow stomping on their freedoms may be worried that the new president will further take away their rights by mandating face coverings on a federal level. But Biden will be somewhat limited in what he can do to require compliance everywhere in the United States. However, President Biden has committed to implement a federal mask mandate for his first 100 days in office, which would require masks to be worn in all federal buildings (including post offices and courthouses) and on interstate transportation. A recent poll found that 69 percent of Americans support this plan, with 72 percent of respondents saying that masks should be worn in all public places. Around 66 percent agreed that they should be required when interacting with anyone outside your immediate household. And while that poll found that Republicans are less likely to support these measures, an analysis conducted by UCLA actually found that a U.S. mask mandate could add $1 trillion to the U.S. GDP -- so even those who feel mask-wearing requirements somehow impede our freedoms might be enticed to at least embrace the idea of having a profitable economy.
As yet, we aren't sure what will happen in the early days of Biden's presidency -- or if the calls for unity will convince anti-maskers to finally cover their faces. But given what we now know about this virus and the damage it's done, it might be time to give in, order some masks, and "grow up," as the new President recently said in a statement, for the sake of the nation.