As Hearings Expose Coup Plot, Expect Fireworks Between Trump And Pence
@Brandi_Buchman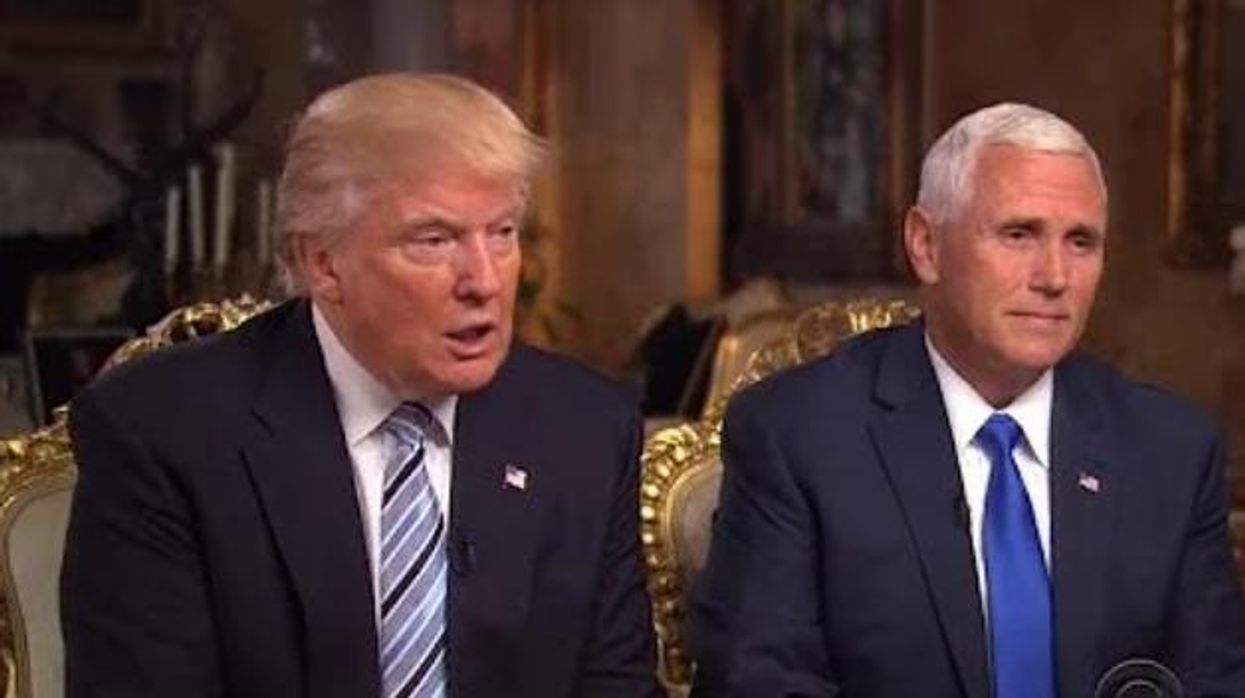 YouTube Screenshot
This week the Select Committee to Investigate the January 6 Attack on the U.S. Capitol will commence its public hearings on Thursday, June 9 at 8 p.m. ET beginning what will be a month-long presentation of evidence that congressional investigators have compiled through extensive interviews with key witnesses to the violent insurrection incited by former President Donald Trump.
Hearings will be televised and streamed online and will feature live witness testimony, new and unseen video footage, and previously-recorded interviews with members of Trump's innermost circle and reportedly, members of his family including his daughter Ivanka Trump, son-in-law-turned-White House adviser, Jared Kushner, and others.
On the path to this moment, investigators have amassed over 125,000 pages of records and hundreds of hours of deposition. Many records were obtained voluntarily, while others were only secured after hard-fought but critically victorious legal battles against Trump and his entourage of lawyers, campaign and administration staff, so-called "alternate electors," and other allies like right-wing conspiracy theory peddlers and members of extremist hate groups like the Proud Boys and Oath Keepers.
Committee investigator, constitutional scholar, and Representative Jamie Raskin, a Maryland Democrat, described the probe's findings to this Daily Kos reporter recently:
"This was a coup that was orchestrated by the president against the vice president and against the Congress," he said.
"The insurrection is only comprehensible when you understand that it was unleashed as a way to assist this political coup, this inside political coup. Donald Trump and his entourage had been looking for ways to overthrow the 2020 presidential election results for months."
The hearings begin June 9 at 8 p.m. ET. The next hearings will be held at 10 a.m. on June 13th, 15th, 16th, and 21st. The final anticipated session will unfold on June 23rd at 8 p.m. ET.
For the first hearing, the violence that exploded at the U.S. Capitol on January 6 will be put into whip-sharp relief as the committee is expected to introduce the broad strokes of a plot that its members say was orchestrated by the former president to stop the nation's transfer of power after he lost the popular and Electoral College vote to Joe Biden in 2020.
Other hearings will zero in on how that plot was navigated including through the use of bogus electors in key battleground states. It is expected that the committee will explore the nuances behind the concerted pressure campaign foisted on then-Vice President Mike Pence to stop the counting of votes by Congress on January 6 despite a lack of constitutional authority to do so.
Trump's private conduct in the White House on the day of the insurrection, which reportedly included him vocalizing support for those clamoring to "Hang Mike Pence," will also come under the magnifying glass.
As a result of the Jan. 6 attack, five people died. Hundreds of police officers were assaulted. More than $1 million in damages were inflicted to the Capitol building alone. The committee, as it has made clear since its inception, does not have the power to prosecute anyone, It only has the power to investigate and legislate.
A final report with legislative recommendations will be issued this September.
What those recommendations will look like exactly is uncertain for now, but the committee has said repeatedly over the last 11 months that its plan is to beef up all available legislative firewalls against would-be usurpers of the nation's peaceful, democratic process.
Important to note is that a criminal referral of Trump by the committee to the Department of Justice has not been ruled out as of yet.
The department has slogged through its own January 6 investigation for more than a year, arresting over 800 people for a sprawling number of crimes including seditious conspiracy. It has also opened up a number of grand juries—special or otherwise—to weigh indictments for key Trump-tethered figures.
The DOJ recently refused to indict Trump's former chief of staff Mark Meadows and aide Dan Scavino for contempt of congress following their respective defiance of initial subpoenas. The decision was announced late Friday and left committee chairman Bennie Thompson and vice-chair, Liz Cheney, "puzzled."
"If the department's position is that either or both of these men have absolute immunity, from appearing before Congress because of their former positions in the Trump administration, that question is the focus of pending litigation," Thompson and Cheney said in a June 3 statement.

U.S. prosecutors did, however, indict Steve Bannon, Trump's short-lived White House strategist as well as Trump's trade adviser Peter Navarro.
Meadows cooperated in part, giving the committee a plethora of text messages and other correspondence, only some of which has been made public prior to the hearings. Those messages demonstrated how Meadows was at the center of a storm of election fraud conspiracy and legally dubious strategies proposed to keep Trump in office well after his defeat.
Reprinted with permission from Daily Kos.