As His Numbers Drop, Trump Says Polls Should Be 'Illegal'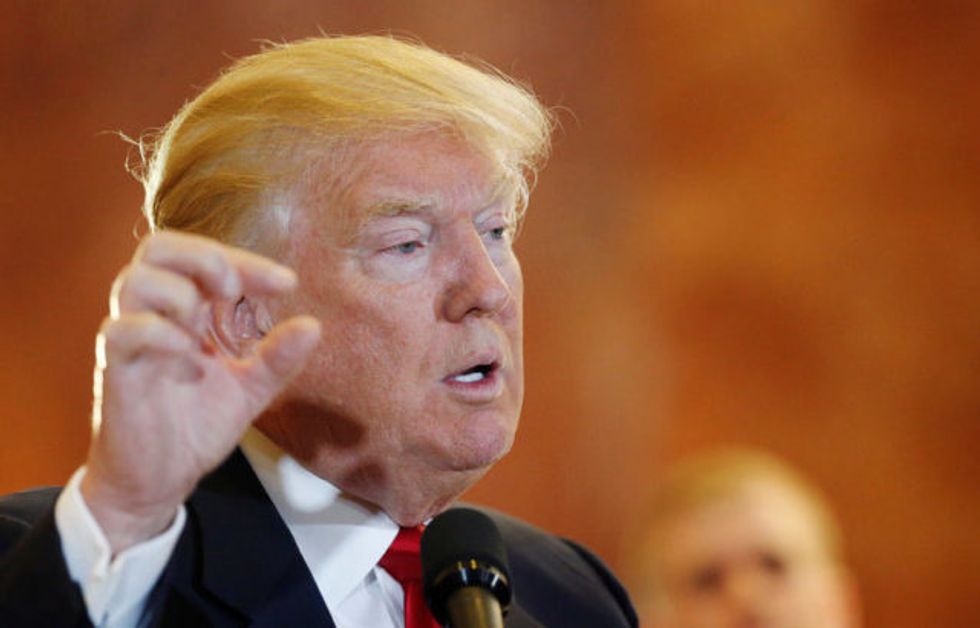 Reprinted with permission from Shareblue.
Trump's approval ratings have been pathetically low since he took office, and on Monday night, he decided that he would like to just make polls illegal altogether.
Trump spoke at a campaign rally for incumbent South Carolina Governor Henry McMaster in West Columbia Monday night, and ran through his usual mixture of lies and tantrums, while also managing to misidentify the Appalachian Trail as something he called "The Tallahassee Trail."
At one point, Trump decided to simultaneously brag and complain about his poll numbers.
"We've never had higher polls than we have now," Trump said. "Even Gallup. Even Gallup, who treats me horribly."
"You know polls are fake news also, you know?" he continued. "What they do, it's called suppression. They put out these horrible polls, and then they hope that everyone's going to say 'Hey, I like Trump, but he's got no chance of winning.' Suppression. It should be illegal, actually."
As it turns out, though, Trump isn't actually doing all that well in the Gallup poll, where his approval dropped sharply this week, from a pathetic-yet-high-for-Trump 45 percent, back down to 41 percent. Trump's approval has never exceeded 45 percent in Gallup's weekly poll.
Trump's approval ticked up a little when he managed to wring some positive press out of his disastrous summit with North Korean dictator Kim Jong Un, but reality quickly set in when Trump returned home and continued to oversee the ripping of children away from their parents.
When combined with the spike in his disapproval rating, which grew by five points this week to 55 percent, the nine-point rating change was the largest weekly drop yet in overall support for Trump.
Unfortunately for Trump, he can't make public opinion polling illegal, and Americans have not been fooled by his attempts to evade responsibility for the child confiscation crisis he created. Like the free press and due process of law, polls will remain a fact of Trump's life no matter how desperately he wishes they weren't.