#EndorseThis: Trevor Noah Tears Into Police Over Denial Of Atlanta Hate Crime
@nationalmemo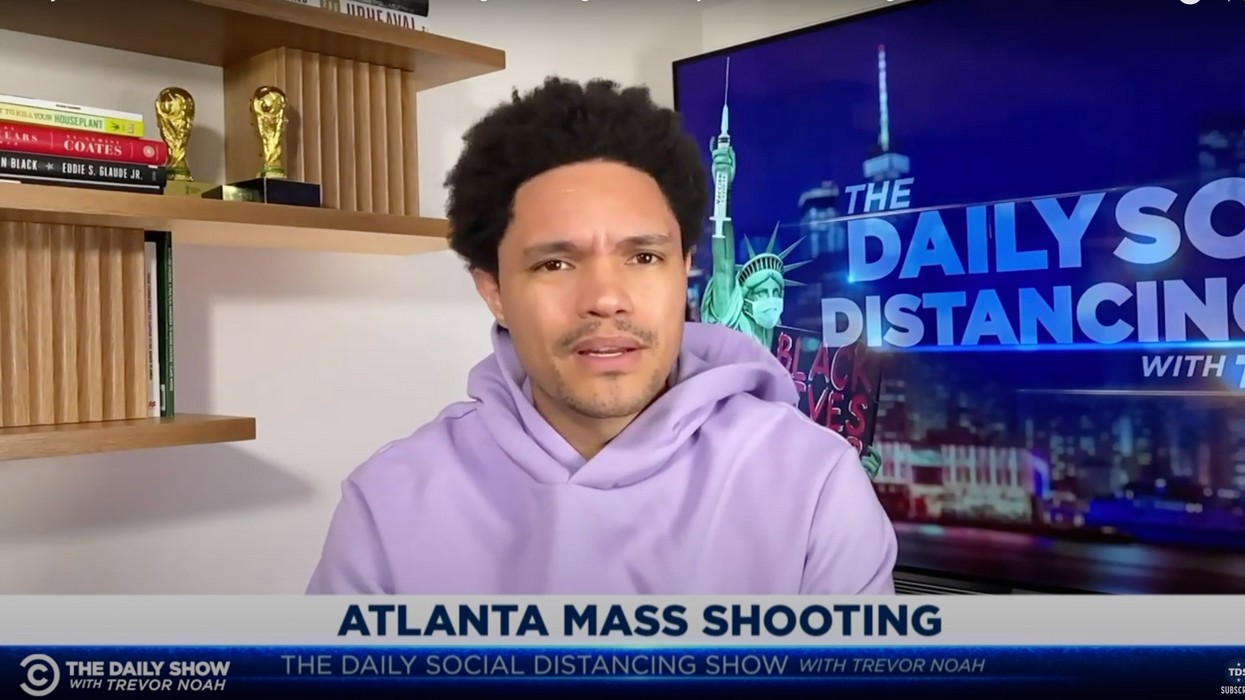 Screenshot from The Daily Show with Trevor Noah on Comedy Central
Trevor Noah traded his normally jovial tone last night for a more somber and angry demeanor, as he discussed the "horrifying" Atlanta mass shooting that left eight people dead, including six Asian-American women. Police officials across Georgia either tamped down the notion that the shooting was a hate crime. Or, like Cherokee City Sheriff Frank Reynolds, made excuses for the shooter by suggesting the shooter was motivated by a "bad day" and a "sexual addiction."
"This guy blamed a specific race of people for his problems," says Noah, "and then murdered them because of it. If that isn't racism, then the word has no meaning."
It's a brief but powerful monologue that everyone should see. Just click.
Why We Should've Seen the Atlanta Shootings Coming | The Daily Social Distancing Showwww.youtube.com