When 'Free Marketeers' At Silicon Valley Bank Begged For A Federal Bailout
@alexvhenderson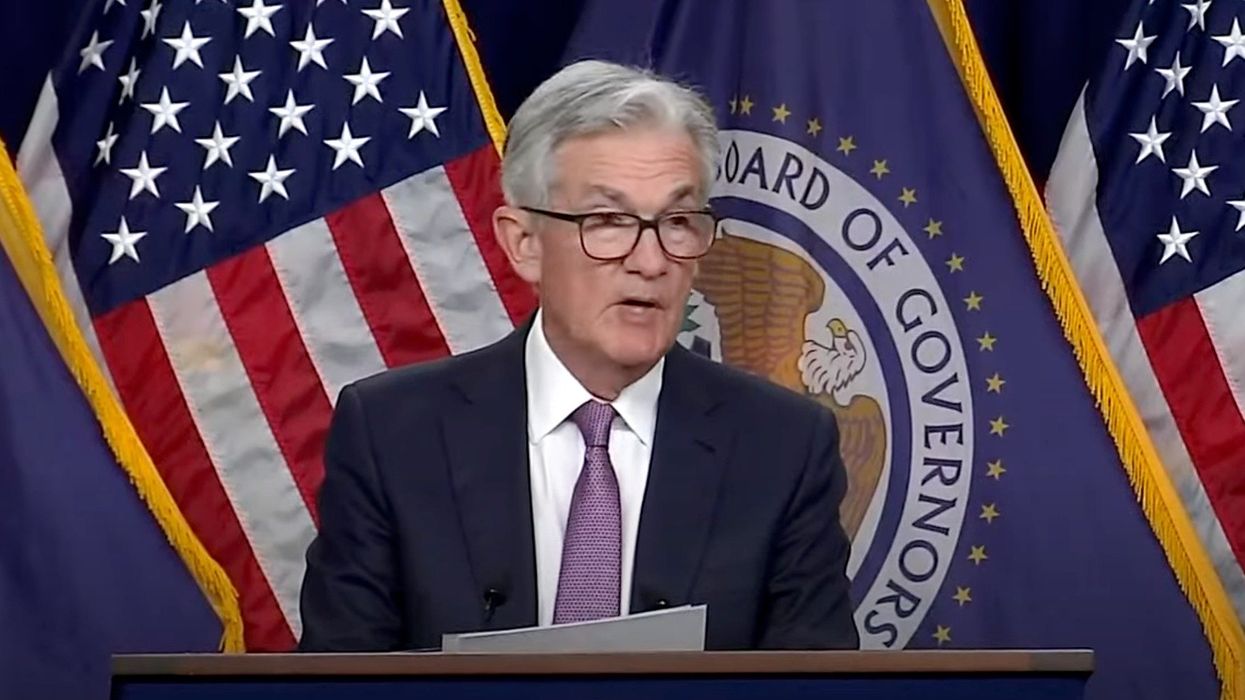 On Sunday, March 12, Biden Administration officials announced that Silicon Valley Bank (SVB) depositors would have full access to their funds the next morning. The announcement came two days after SVB's collapse.
SVB lobbyists has been highly critical of federal banking regulations. But The Nation's Jeet Heer, in a biting article published on March 13, emphasizes that bankers who rail against regulations are the first to ask for help from the federal government when they run into problems.
Heer explains, "In 2015, Greg Becker, then president of Silicon Valley Bank (SVB), lobbied Congress to exempt his institution from what he saw as onerous and unnecessary regulations imposed on the banking industry after the 2008 financial meltdown…. Over the last few days, the many critics of SVB have been vindicated. It turned out that SVB's 'strong risk management practices' were nonexistent. In fact, the bank was carrying out an extremely risky strategy that ended with its collapse on Friday, (March 10), making it the second-biggest banking failure in American history."
SVB, Heer notes, had a problematic business plan that emphasized serving tech start-ups in the Silicon Valley. But the bank didn't plan for interest rate hikes by the U.S. Federal Reserve. Under Chairman Jerome Powell, the Fed has been gradually increasing interest rates as a way to fight inflation.
"SVB's strategy of putting all its eggs in the basket of long-term bonds itself made sense only as long as interest rates remained low, and as long as the start-ups were flush with enough cash that they continued to pump money into the bank," Heer observes. "The rise of interest rates changed both dynamics, creating a situation where depositors were pulling out more cash — which the bank didn't have on hand, because its investments were tied up in long-term bonds…. As SVB circled the drain, Silicon Valley plutocrats and their political allies started agitating for a bailout of depositors. Very quickly, the very free-market absolutists who love agitating for austerity and a pull-up-by-your-bootstraps ethos for the poor suddenly discovered the value of collective action and government intervention in the economy."

Republican presidential hopeful Nikki Haley was quick to attack President Joe Biden in response to SVB's problems. In a March 13 tweet, the former U.S. ambassador to the United Nations and ex-governor of South Carolina, tweeted, "Joe Biden is pretending this isn't a bailout. It is. Now depositors at healthy banks are forced to subsidize Silicon Valley Bank's mismanagement."
Haley didn't mention that she was a major Donald Trump ally during his four years in the White House, or that Trump did everything he could to roll back Barack Obama-era financial regulations.
Heer warns that a "reprise of the Tea Party backlash that started in 2009" following the 2008 crash "might be in the cards."
"Given the potential for demagogic abuse, it's imperative that the Biden White House develop a counternarrative — one that emphasizes the role of Trump's deregulation," Heer argues. "There needs to be an active push to restore and enhance regulations, not just because it is good economic policy, but also, as a way to counter demagoguery. If Democrats don't offer more than bailouts for rich investors, then they'll face the wrath of a righteously — and rightly — angry citizenry."
Reprinted with permission from Alternet.