Barr Will Hold Press Conference Before Release Of Mueller Report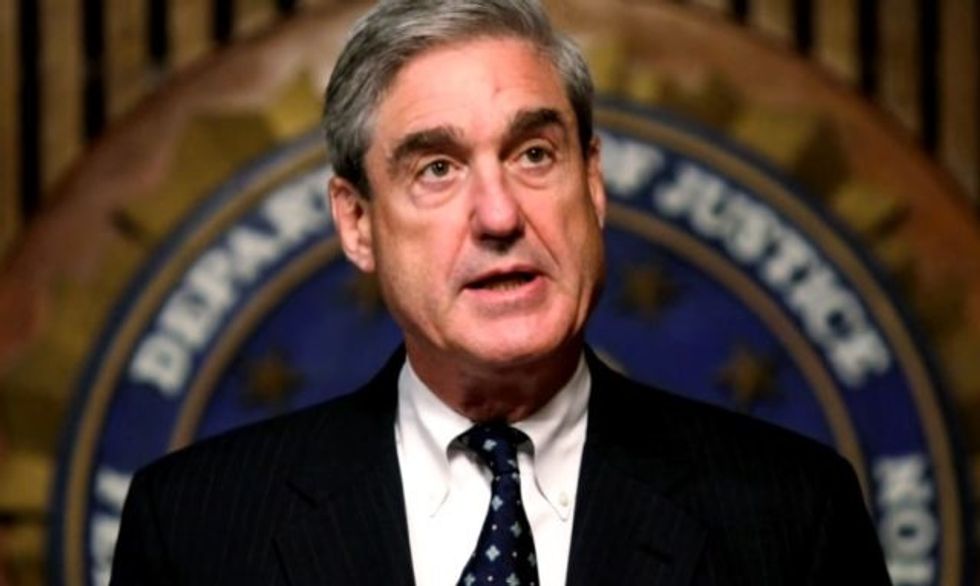 Attorney General Bill Barr has already sat on special counsel Robert Mueller's report for nearly a month, issued a summary that Mueller team members say is a gross mischaracterization of their findings, and decided to unilaterally redact the final report — even for members of Congress who legally have access to the most sensitive classified information the U.S. government possesses.
Now, he plans to hold a news conference at 9:30 a.m. on Thursday, the day he finally releases Mueller's report, in what looks very much like an attempt to spin the report's contents before anyone has a chance to read and digest them.
And Barr is being called out for yet another attempt to shield the president he serves.
"What I think DOJ should be doing is putting out the full report un-redacted. Period, full stop," Jeremy Bash, former chief of staff at both the Department of Defense and CIA under former President Barack Obama, said Wednesday on MSNBC. "We don't need any more press conferences. We don't need any more summaries. We don't need any more spin. We just need to see the words of the report. We need to see the work of the special counsel. Period."
"I wouldn't be surprised to learn … if the president directed him or at least suggested to him that he have a press conference. That's very Trumpian," Bash continued.
Democrats, like Rep. Val Demings of Florida, are calling out Barr's spin attempt too.
Pretty convenient of the Attorney General to take questions on the report before anyone has a chance to read the report. https://t.co/oiH7ZrsWi4

— Rep. Val Demings (@RepValDemings) April 17, 2019
As of press time, it was unclear what time Barr will release the report to the public, media, and members of Congress.
But given that the report is expected to be hundreds of pages long, it's hard to imagine anyone can read and digest its contents in the short period of time before a 9:30 a.m. news conference.
That makes a news conference to ask questions on the report almost completely useless.
Ultimately, it makes Barr's latest stunt look like yet another naked attempt to spin things in a positive fashion for Trump.
Published with permission of The American Independent.