Does Bernie Kerik's Proffer To Special Counsel Mean Giuliani Pal Flipped?
@LucianKTruscott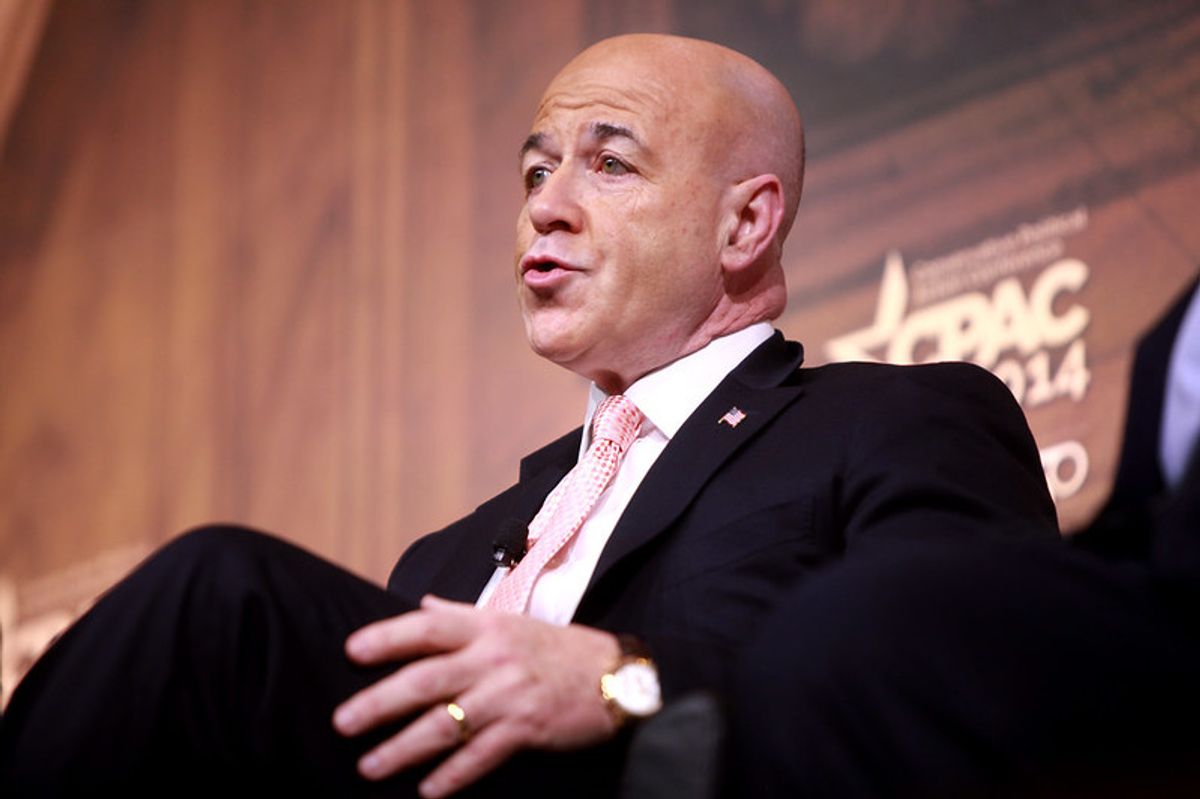 When you get in a situation where you agree to sit down and talk with prosecutors whom you know have a passel of information about crimes that you know you have committed, it may be called a proffer, but that's just so it looks better for you in newspaper stories. The way you are seen by your partners in crime -- two of whom, in the case of former New York City Police Commissioner Bernard Kerik, are Rudy Giuliani (already proffered) and Defendant Trump (recipient of target letter) – is another thing altogether. They know you've flipped.
Kerik, who served three years in prison for taking bribes and committing tax fraud, knows a thing or two about federal lock-ups. CNN and everybody else report that his lawyer turned over "thousands" of documents to Special Counsel Jack Smith on Sunday night. The documents are said to be related to Kerik's attempts to find evidence of voter fraud on behalf of Defendant Trump after he lost the 2020 election.
Kerik was working hand in hand with Rudy Giuliani in those days. They didn't find much, as evidenced by the loss of no less than 61 lawsuits that were filed in battleground states asserting that the election had been stolen from Defendant Trump. It should be noted that no lawsuits were filed in other states lost by Defendant Trump – you know, states like California and New York and Massachusetts and others.
Kerik has said he has agreed to talk to prosecutors from the office of Special Counsel Smith sometime next month. When you give up every piece of paper you have that prosecutors are interested in – documents that Kerik resisted giving to the January 6 Commission on grounds of executive privilege – you already have your hat in your hand. By the time Kerik meets with prosecutors in August, he'll be on his knees crying that he'll tell them anything they want to know about Defendant Trump if they'll just promise not to put him back in a federal prison.
In other news, Smith's prosecutors are said to be questioning witnesses about an Oval Office meeting held in February of 2020 when Defendant Trump is said to have praised efforts by the Department of Homeland Security, among other agencies, to secure the presidential election. Defendant Trump was said to be so pleased with the work that had been done that he suggested the FBI and Homeland Security have a joint press conference to brag about how secure the election was going to be.
Two months later, however, Defendant Trump was out on the hustings screaming about a "rigged election." Prosecutors want to know what happened to cause the former president to change his mind so abruptly. Prosecutors are known to be investigating Defendant Trump's firing of Christopher Krebs, who was in charge of election security for Homeland Security, days after he lost the election.
This is looking to be a very busy week, so stay tuned right here for updates.
Lucian K. Truscott IV, a graduate of West Point, has had a 50-year career as a journalist, novelist, and screenwriter. He has covered Watergate, the Stonewall riots, and wars in Lebanon, Iraq, and Afghanistan. He is also the author of five bestselling novels. You can subscribe to his daily columns at luciantruscott.substack.com and follow him on Twitter @LucianKTruscott and on Facebook at Lucian K. Truscott IV.
Please consider subscribing to Lucian Truscott Newsletter, from which this is reprinted with permission.