In Court Filing, Giuliani Admits Lying About Georgia Election Workers
@DevilsTower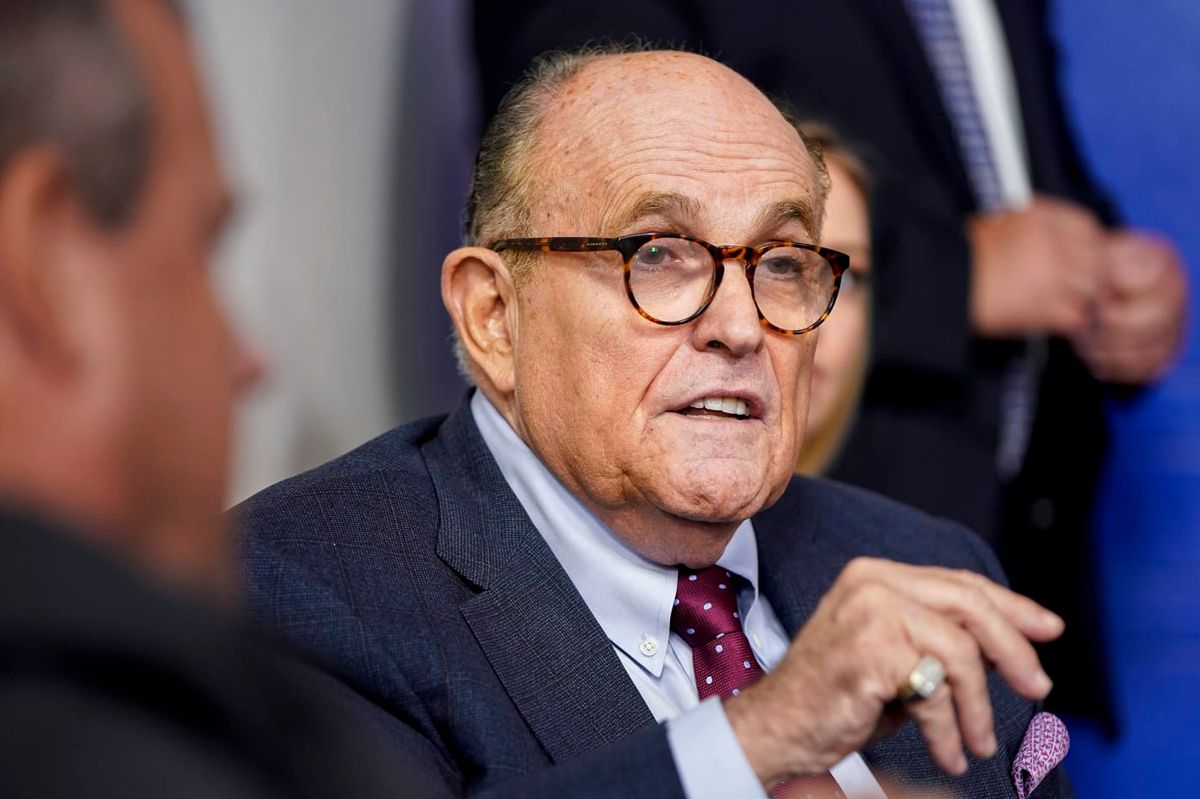 Rudy Giuliani has admitted to making false and defamatory statements about Georgia election workers Ruby Freeman and Shaye Moss. The pair are suing him for defamation after Giuliani went on television to repeat false and debunked claims that they had produced "suitcases" of ballots for Joe Biden in the 2020 election.
In a nolo contendere filing made on Tuesday evening, attorneys working for Giuliani write that he "does not contest" that he made the defamatory statements. He also admits that he spread and amplified these defamatory statements. However, the attorneys claim that Giuliani is making this admission only to move things along to the next phase of the trial, where he can once again move to dismiss the case on grounds that his false, defamatory statements are still "constitutionally protected."
But the real reason Giuliani appears to be confessing is that the motion seeks to end any search for documents or statements, by making "further discovery unnecessary."
Speaking to USA Today, a spokesman for Giuliani insisted that "Giuliani did not acknowledge that the statements were false," but just wanted to hurry on to the point where he can file another motion to dismiss. However, that statement is completely at odds with the contents of the filing.
What Giuliani is attempting to do here is to not only confess to lying and defamation, but to place a restriction that says this confession to lying and defamation can't be used in any other litigation. It's not at all clear this will work.
But the biggest part of the plan shows Giuliani is ceding "any pertinent facts for which discovery from him should be needed," meaning that U.S. District Judge Beryl Howell should now stop the search for documents, emails, text messages, and other communications between Giuliani and others involved in the scheme to overturn the 2020 election.
It's highly unlikely that Howell will dismiss the case over Giuliani's claims that he was just exercising his First Amendment right to free speech. Defamatory statements are just that: defamatory. Neither Freeman nor Moss were public figures, and as ordinary citizens the law affords them the highest protection against statements exactly like those made by Giuliani.
He is also claiming that the two women can't be sure his statements did them any substantial harm. This is also clearly false as following Giuliani's appearance on One America News Network, the election workers were hit with "an immediate onslaught of violent and racist threats and harassment" and are now unable "to live normal lives."
The effort to cut off discovery in this case could directly impact the special counsel investigation into attempts to overturn the 2020 election, as information turned over in the Freeman and Moss lawsuit is being made available to the special counsel's office through a lawsuit filed by former New York City Police Commissioner Bernard Kerik.
Marcy Wheeler has an extensive look into how the claims made in Giuliani's attempts to block discovery in this case tie into other cases he has been involved with, including everything that springs from his false claims about the actions of Joe and Hunter Biden in Ukraine. These are the same well-debunked claims Republicans are now pretending to investigate in a series of House hearings that are really nothing more than an opportunity for them to repeat known lies, and for Rep. Marjorie Taylor Greene (R-GA) to show nude pictures of the president's son.
We don't know yet whether Giuliani's attempt to halt discovery will work, or whether his attempt to limit his admissions to this case are secure. We do know that no matter what his spokesman says, he's admitting that the claims he made about election fraud in Georgia were a lie.
Reprinted with permission from Daily Kos.