Following Biden's Medicare Rule, Eli Lilly Caps Insulin Cost At $35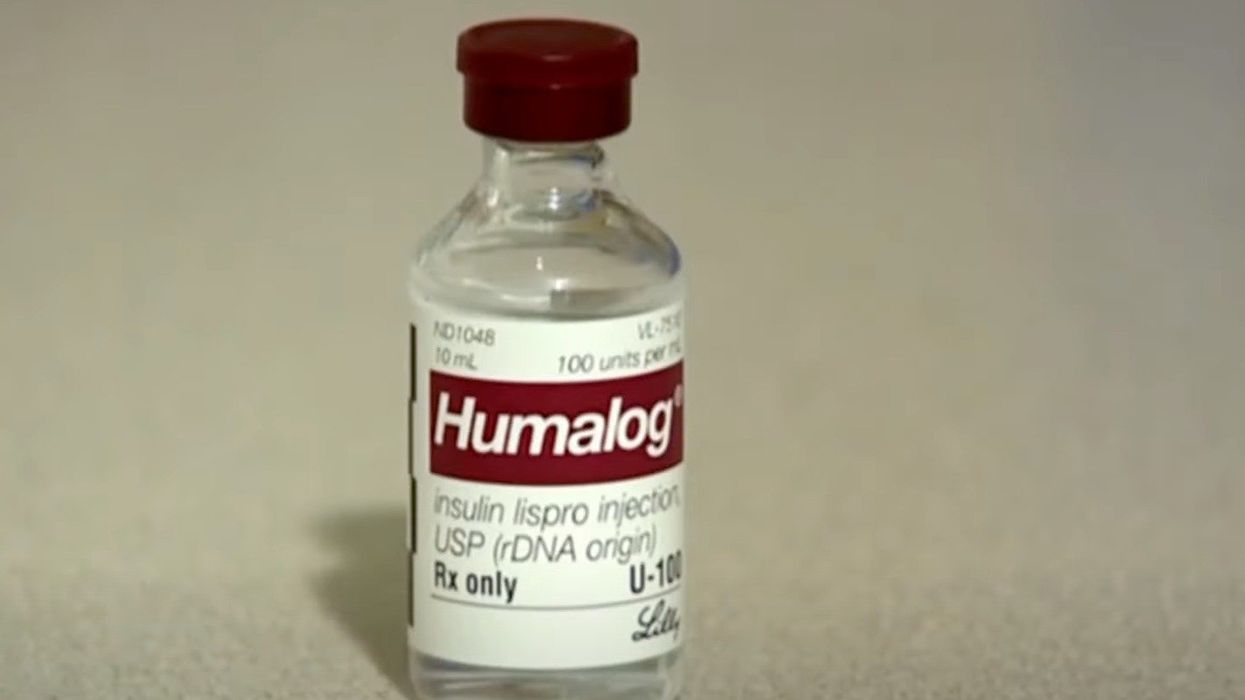 Drug manufacturer Eli Lilly announced on March 1 that it would cap the monthly out-of-pocket cost to patients of a prescription for insulin at $35 a month.

The move comes after the enactment of the 2022 Inflation Reduction Act, which includes a monthly $35 cap on out-of-pocket insulin costs for Medicare recipients that took effect on January 1.
It also follows President Joe Biden's remarks during his State of the Union address on February 7:
Every day, millions need insulin to control their diabetes so they can stay alive. Insulin has been around for 100 years. It costs drug companies just $10 a vial to make. But, Big Pharma has been unfairly charging people hundreds of dollars – and making record profits. Not anymore.
We capped the cost of insulin at $35 a month for seniors on Medicare. But there are millions of other Americans who are not on Medicare, including 200,000 young people with Type I diabetes who need insulin to save their lives.Let's finish the job this time.

Let's cap the cost of insulin at $35 a month for every American who needs it.

Asked during an interview with CNN on Wednesday morning, "Why now?" Eli Lilly CEO Dave Ricks said: "This is a culmination of about seven years of work we've been doing to reduce the price of our insulins. … But with the change last year in the Medicare Part D benefit, the senior benefit, to $35, we think that should be the new standard in America. And so, while we could wait for Congress to act or the health care system in general to apply that standard, we're just applying it ourselves."
"Lilly is taking these actions to make it easier to access Lilly insulin and help Americans who may have difficulty navigating a complex healthcare system that may keep them from getting affordable insulin," the company said in a press release.
According to the American Diabetes Association, 8.4 million Americans use insulin, a synthetic version of a hormone that regulates the amount of glucose in the blood. Eli Lilly and two other pharmaceutical companies produce 90 percent of the world's insulin. The two other drug manufacturers, Novo Nordisk and Sanofi, have not followed Lilly's change in policy.
Biden signed the Inflation Reduction Act into law on August 16, 2022, following its passage in Congress with only Democratic votes in favor of the bill. When the law was being debated in the Senate, Democrats proposed an amendment that would have capped out-of-pocket costs for insulin for many with private insurance, in addition to those with coverage through Medicare. Most Republicans opposed it, and they succeeded in defeating it.
"Last year, we capped insulin prices for seniors on Medicare, but there was more work to do. I called on Congress – and manufacturers – to lower insulin prices for everyone else," Biden tweeted on Wednesday in response to Lilly's announcement. "Today, Eli Lilly is heeding my call. Others should follow."
Rep. Lucy McBath (D-GA), who worked on the original legislation to cap costs, tweeted: "Because of my bill with @SenatorWarnock [Democratic Sen. Raphael Warnock of Georgia] to lower insulin costs for every patient in America to $35 a month, Eli Lilly has announced they will cut the cost of their insulin. This expands on our program that caps monthly out-of-pocket costs to $35 a month or less."
"When Democrats capped the price of insulin at $35 for millions every Republican voted no and then blocked expanding the cap for all Americans. Republicans want insulin to stay expensive. This move today is because of Democrats," Rep. Bill Pascrell (D-NJ) tweeted.
Reprinted with permission from American Independent.