Biden Offers 25-Year Plan To Bolster Medicare Finances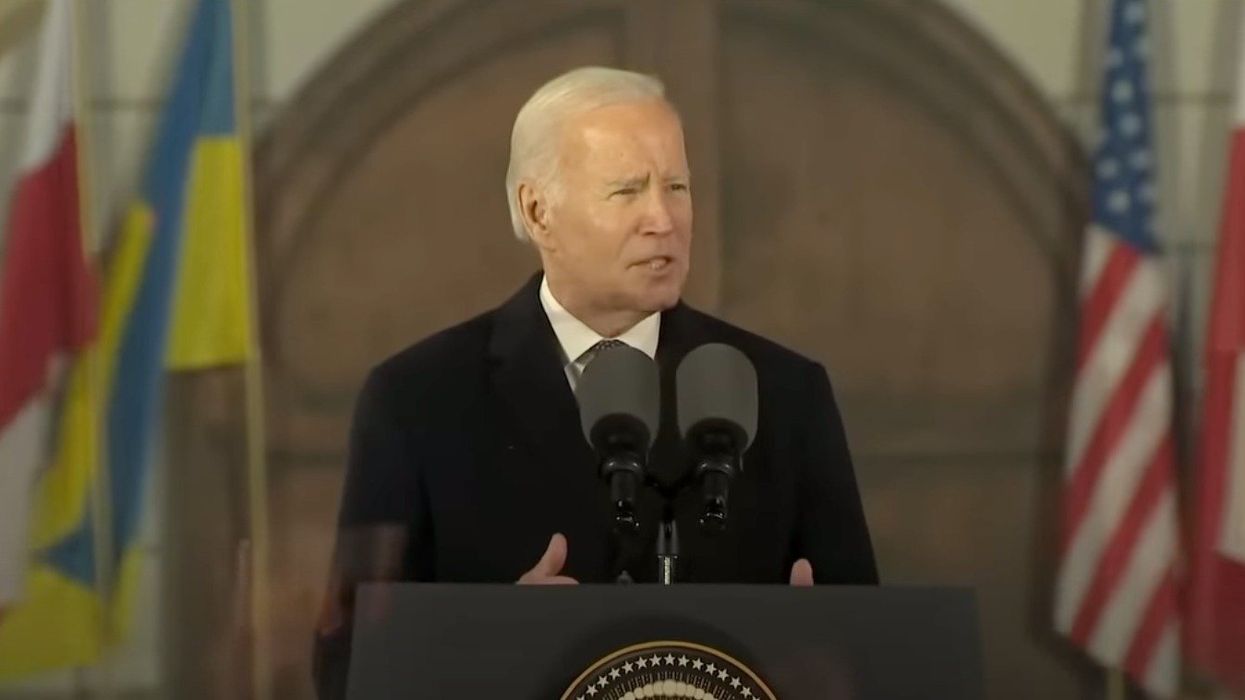 In an op-ed published in the New York Times on Tuesday, President Joe Biden discussed his upcoming federal budget proposal and celebrated the Inflation Reduction Act, the 2022 law that included provisions requiring Medicare to negotiate drug prices with pharmaceutical companies. He criticized Republican proposals to repeal the IRA and proposed policies he said would preserve funding for Medicare beyond 2050 without cutting benefits or limiting who can receive them.

Biden wrote:
[M]y budget will extend the Medicare trust fund for more than another generation, an additional 25 years or more of solvency — beyond 2050. These are common-sense changes that I'm confident an overwhelming majority of Americans support.

MAGA Republicans have a different view. They want to repeal the Inflation Reduction Act. That means they want to take away the power we just gave to Medicare to negotiate for lower prescription drug prices. Get rid of the $35 per month cap for insulin we just got for people on Medicare. And remove the current $2,000 total annual cap for seniors.

If the MAGA Republicans get their way, seniors will pay higher out-of-pocket costs on prescription drugs and insulin, the deficit will be bigger, and Medicare will be weaker. The only winner under their plan will be Big Pharma. That's not how we extend Medicare's life for another generation or grow the economy.
H.R. 812 , proposed by Rep. Andrew Ogles (R-TN), calls for the complete repeal of the Inflation Reduction Act. The legislation has 22 co-sponsors, all Republicans; it has been referred to a subcommittee of the House Committee on Transportation and Infrastructure.
The Inflation Reduction Act authorized the Centers for Medicare and Medicaid Services to negotiate prices with drug manufacturers for the drugs most widely used by those enrolled in Medicare. According to the AARP, the most expensive commonly prescribed drugs include blood thinners Eliquis and Xarelto and diabetes medications Trulicity and Jardiance.
The law also imposed a $35 monthly cap on out-of-pocket insulin costs for Medicare recipients, which took effect on Jan. 1. Senate Republicans defeated a provision to apply the cap to insulin costs for those covered under private insurance. Drug manufacturer Eli Lilly recently announced that it would voluntarily cap the costs of its insulin, and its CEO said the $35 cap "should be the new standard in America."
Biden said that his upcoming presidential budget, to be released later in the week, will expand Medicare's authority as well as policies in the Affordable Care Act, referred to as Obamacare, that also lowered prescription drug prices.
"My budget will build on drug price reforms by strengthening Medicare's newly established negotiation power, allowing Medicare to negotiate prices for more drugs and bringing drugs into negotiation sooner after they launch," Biden wrote.
Biden said his budget will increase the Medicare tax rate to five percent from 3.8 percent for those with an income above $400,000, including from sources such as investments or trusts. Biden argued, "When Medicare was passed, the wealthiest 1 percent of Americans didn't have more than five times the wealth of the bottom 50 percent combined, and it only makes sense that some adjustments be made to reflect that reality today."
Meanwhile, the House Republican Study Committee offered a fiscal year 2023 budget that would raise the retirement age for Medicare to 67 from the current age of 65. More than 150 Republican House members, a majority of the caucus, are members of the committee.
Sen. Rick Scott (R-FL) in 2022 offered up a "Rescue America" plan that called for all federal laws to expire after five years and be reauthorized by Congress, including Medicare and Social Security. Scott revised his plan on February 17 to exclude the popular programs from sunsetting following months of criticism from Democrats.
Reprinted with permission from American Independent .