Republicans Silent As Unemployment Drops To Lowest Level Since 1969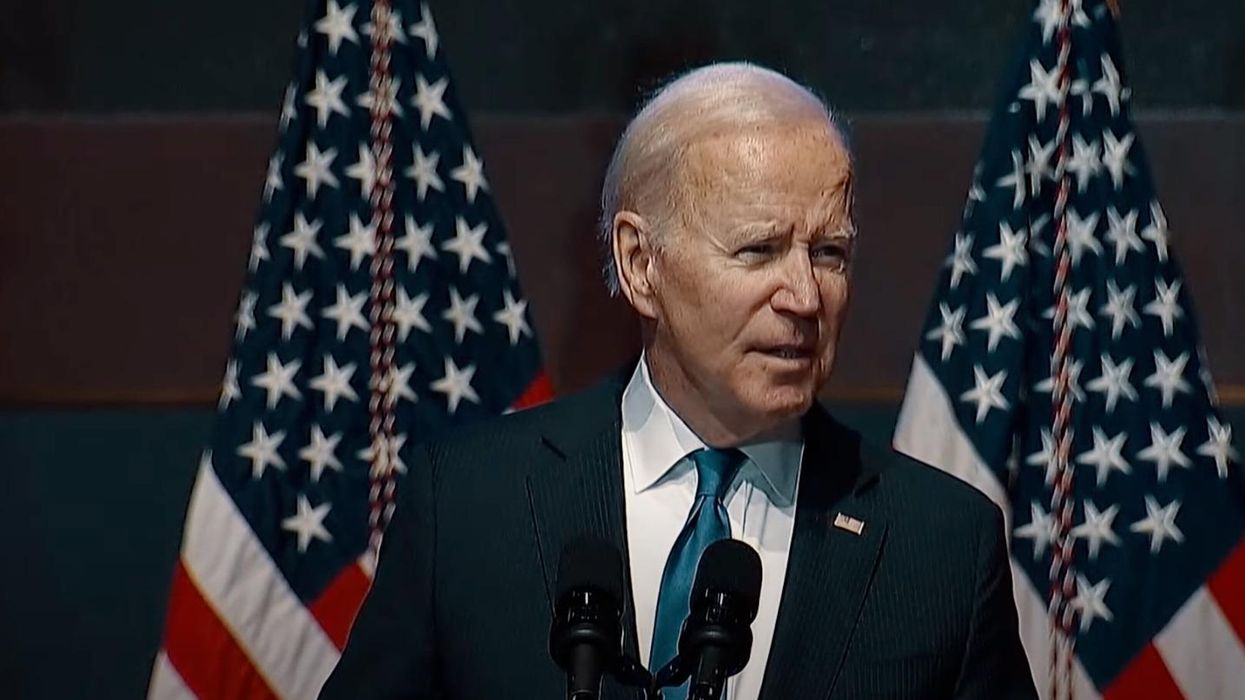 Youtube Screenshot
Republican leaders who repeatedly praised positive economic developments under former President Donald Trump were silent following the release on Friday of better-than-expected employment news.

The Bureau of Labor Statistics reported that 517,000 jobs were added to the economy in January and the unemployment rate fell to 3.4%, the lowest rate since May 1969.
Under Trump, unemployment reached as high as 14.7 percent at the height of the COVID-19 pandemic in April 2020, and when President Joe Biden took office in January 2021, the rate was 6.3 percent.
Revisions were also reported on Friday for previous jobs reports, showing an additional 400,000 jobs had been added in 2021, for a record total of 7.1 million, while 200,000 jobs were added to the 4.6 million jobs total in 2022 — the second-largest figure in U.S. history.
"Put simply, I would argue the Biden economic plan is working," said the president in remarks to reporters at the White House. Addressing those who had criticized his economic policies, he added "Today's data makes crystal clear what I've always known in my gut: These critics and cynics are wrong."
Before the report was issued, according to CNBC, Dow Jones had estimated that the economy had added 187,000 jobs. Michelle Meyer, chief U.S. economist for the Mastercard Economics Institute, told CNBC that the report was "phenomenal."
The official social media accounts of Republican leaders in the House and Senate made no mention of the positive data.
House Speaker Kevin McCarthy's only mention of the word "job" came in a tweet posted Friday morning that read, "I'm honored to have the job of Speaker, and I will work hard each and every day for YOU—the American people." In 2018, by contrast, when the Conference Board's index of consumer confidence rose, McCarthy wrote: "The economy is BOOMING. And we're just getting started. #MAGA"
Senate Minority Leader Mitch McConnell similarly ignored Friday's news about jobs. In 2018, however, he tweeted that under Trump the country had achieved the "lowest unemployment rate since 1969."
Sen. John Thune of South Dakota, who serves as the Republican whip in the Senate, tweeted in 2018: "Great news. The Bureau of Labor Statistics announced today that the unemployment rate dropped to its lowest level since 1969 (3.7 percent)." Thune was silent about the latest report.
Other members of the House Republican leadership team also failed to mention the report, but were previously effusive about positive news while Trump held office.
In 2018, House Majority Leader Steve Scalise and House Majority Whip Tom Emmer tweeted praise for low unemployment figures; House Republican Conference chair Elise Stefanik and House Republican Policy Committee chair Gary Palmer did the same in 2020.
The official Twitter account of the House Republican Conference released a tweet on Friday attacking Biden over immigration policy but said nothing about the jobs report. Senate Republicans accused Biden of having "tanked the economy" but made no reference to the record-low unemployment rate.
The jobs report follows other recent positive economic indicators. Inflationary pressures have eased as prices for consumer goods decreased in December, while gas prices are at a national average of $3.49/gallon, far below the record $5-a-gallon price reached in June 2022.
Reprinted with permission from American Independent.