Biden Eligible For Democratic Primary Debate: If He Decides To Run
@reuters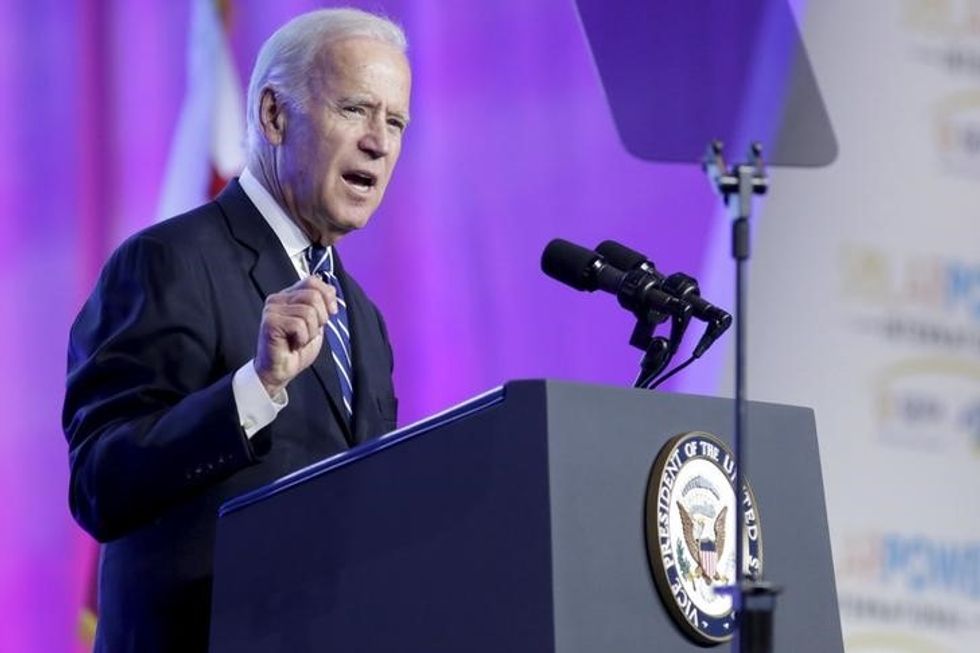 WASHINGTON (Reuters) – U.S. Vice President Joe Biden would be invited to participate in the first Democratic presidential primary debate if he announces his intent to run for the office, according to guidelines released on Monday by CNN, which is hosting the event.
Biden meets all but one of the criteria required to participate in the Oct. 13 event, which is sanctioned by the Democratic National Committee. He has not formally declared his intent to run for the office.
So far five Democrats have been invited to participate in the debate: Vermont Senator Bernie Sanders, former Secretary of State Hillary Clinton, former Maryland Governor Martin O'Malley, former Rhode Island Governor Lincoln Chafee and former Virginia Senator Jim Webb.
Under the criteria CNN released on Monday for participation in the debate, candidates must meet the requirements established in the U.S. Constitution, commit to filing a statement of candidacy with election officials by Oct. 14, have an average of at least 1 percent of support in three national polls and accept the debate rules and format.
Biden has been receiving between 17 percent and 25 percent support in polls over the last 10 days or so. A group of supporters have been encouraging him to run for the presidency, but so far the vice president has yet to formally commit.
Biden, 72, has said he is still coping with the death of his son Beau earlier this year and is not sure whether he is up to the demands of a presidential race.
On MSNBC shortly after CNN's announcement, Democratic National Committee Chair Debbie Wasserman Schultz noted that Biden has passed the required poling threshold in multiple national surveys. But, the Florida congresswoman added: "He's not a candidate."
(Reporting by David Alexander; Additional reporting by Susan Heavey; Editing by Christian Plumb)
Vice President Joe Biden speaks at the Solar Power International trade show in Anaheim, California September 16, 2015. REUTERS/Jonathan Alcorn