How Barr Misused His Power To 'Unmask' Nunes Parody On Twitter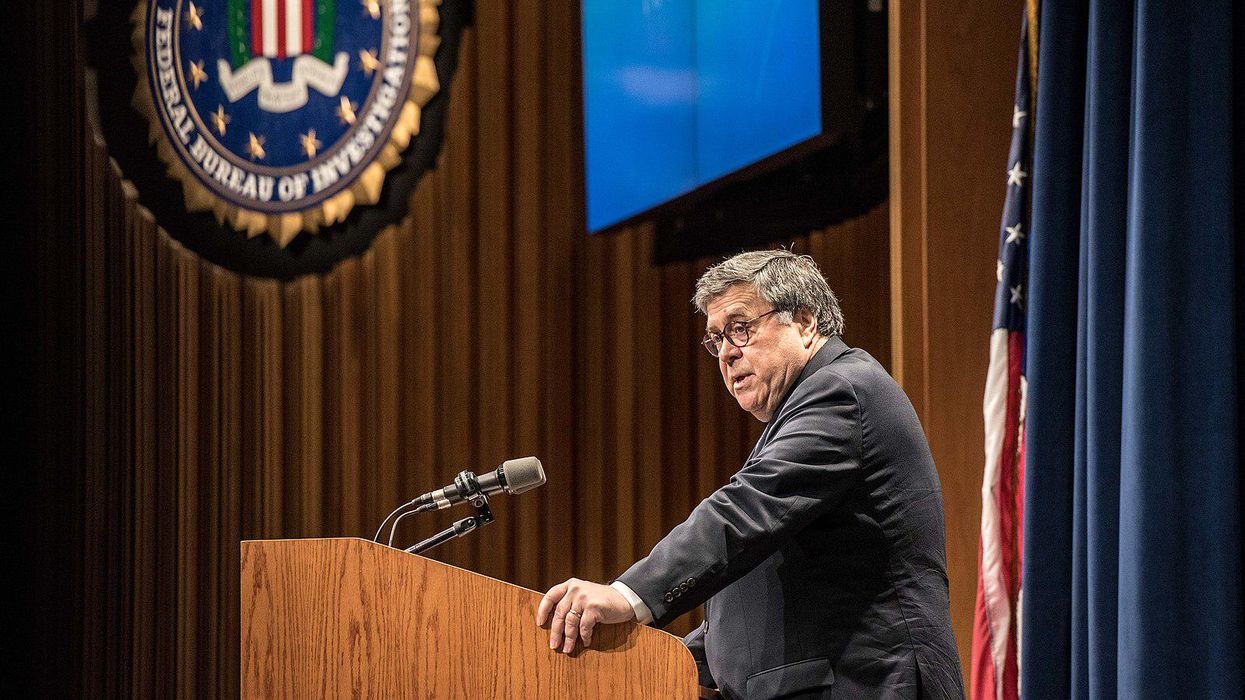 Photo by the Federal Bureau of Investigation (Public domain)
Reprinted with permission from Alternet
Former Attorney General Bill Barr, in a possibly illegal move, used the full weight and power of the federal government to try to determine the identity of the person behind a Twitter account parodying a top Trump-supporting congressman, Rep. Devin Nunes (R-CA).
On November 24, 2020, the Department of Justice, via a secret grand jury, served Twitter, Inc. with not only a subpoena ordering the social media company to reveal the identity of Twitter user "@NunesAlt," but also with a gag order requiring the company to not reveal the existence of the subpoena, The Daily Beast reports.
The Wall Street Journal's Kevin Poulsen shows that Twitter recently tried to quash the subpoena:
It's not that the Twitter account was posting state secrets or classified government intelligence. The account's bio even reads: "Yes, it's parody."
So what does @NunesAlt, aka "Devin Nunes' Alt-Mom," tweet?
A random selection:
Legal experts are expressing outrage.
NBC News and MSNBC Legal Contributor:
Former federal prosecutor Ken White, now a criminal defense, white collar crime and First Amendment litigation attorney:
First Amendment and defamation lawyer, and Free Speech Counsel at TechFreedom, a tech policy think tank:
National security lawyer:
Former Federal Prosecutor:
Attorney:
Attorney: