'Blue Lives Matter' Movement Wins Big In Louisiana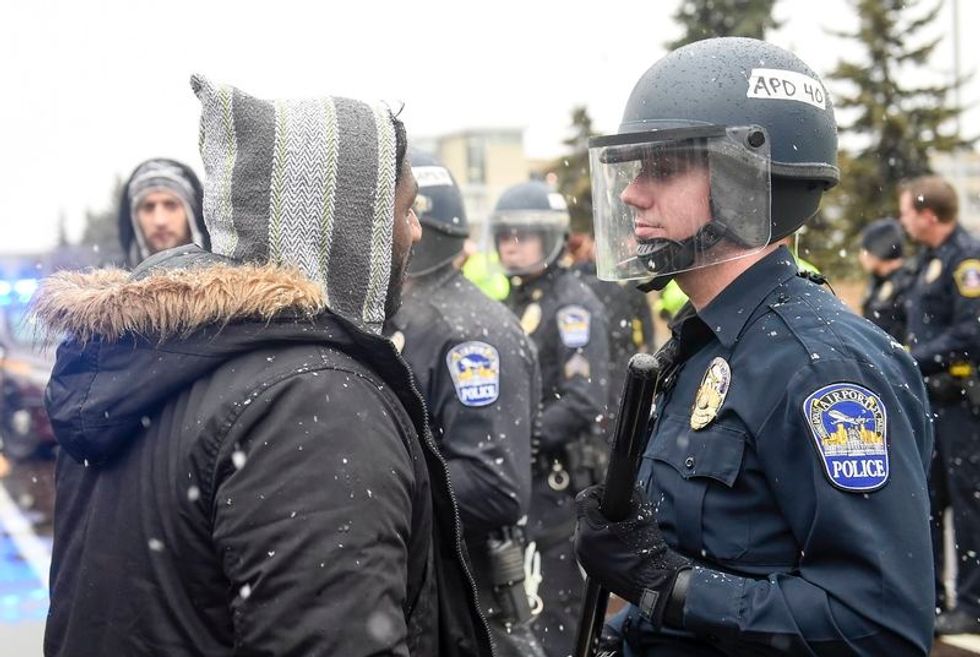 The state of Louisiana has just expanded its hate crime law to include protections for law enforcement and first responders.
The bill faced little opposition in the Republican controlled legislature and passed with a vote of 33-3. Governor John Bel Edwards, a Democrat, signed the bill Thursday, stating that having come from a family of law enforcement officers, he believes "They deserve every protection that we can give them."
The new statute means that anyone found to have targeted a police officer, firefighter, or first responder because of their profession will face an increased penalty of five years in prison, and a fine of up to $5,000.
This is an unprecedented move: Every other state's hate crime laws require the victim to have been targeted because of identity characteristics like race, ethnicity, religion, gender identity and sexual orientation. Specific professions have never been included in that list.
The bill, written by State Representative Lance Harris, represents a big win for the so-called Blue Lives Matter movement, a national organization formed by police and their supporters that emerged as a counter-force to Black Lives Matter in New York City in 2014 after NYPD officers Rafael Ramos and Wenjian Liu were killed in the line of duty.
Harris cited the killing of Texas sheriff Darren Goforth, whom the bill is named after, as evidence of its necessity. "It looked like it was strictly done because someone didn't like police officers, like a hate crime," he said of Goforth's murder last August.
The "Black Lives Matter" movement has yet to achieve the passage of any significant legislation to aid their cause, and this amendment to Louisiana's hate crime law could heighten tensions even further between the two groups. Before the law was signed, the New Orleans chapter of the Black Youth 100 activist group released a statement condemning it and calling on their supporters to stop this "malicious trend," and not allow for "the gains of the civil rights movement to be squandered away by police officers scrambling to avoid criticism from their constituents."

Photo: A member of the Black Lives Matter protesters argues with a police officer as they shut down the main road to the Minneapolis St. Paul Airport following a protest at the Mall of America in Bloomington, Minnesota December 23, 2015. REUTERS/Craig Lassig