Boebert's GOP Rival Pens Blistering Endorsement Of Her Democratic Opponent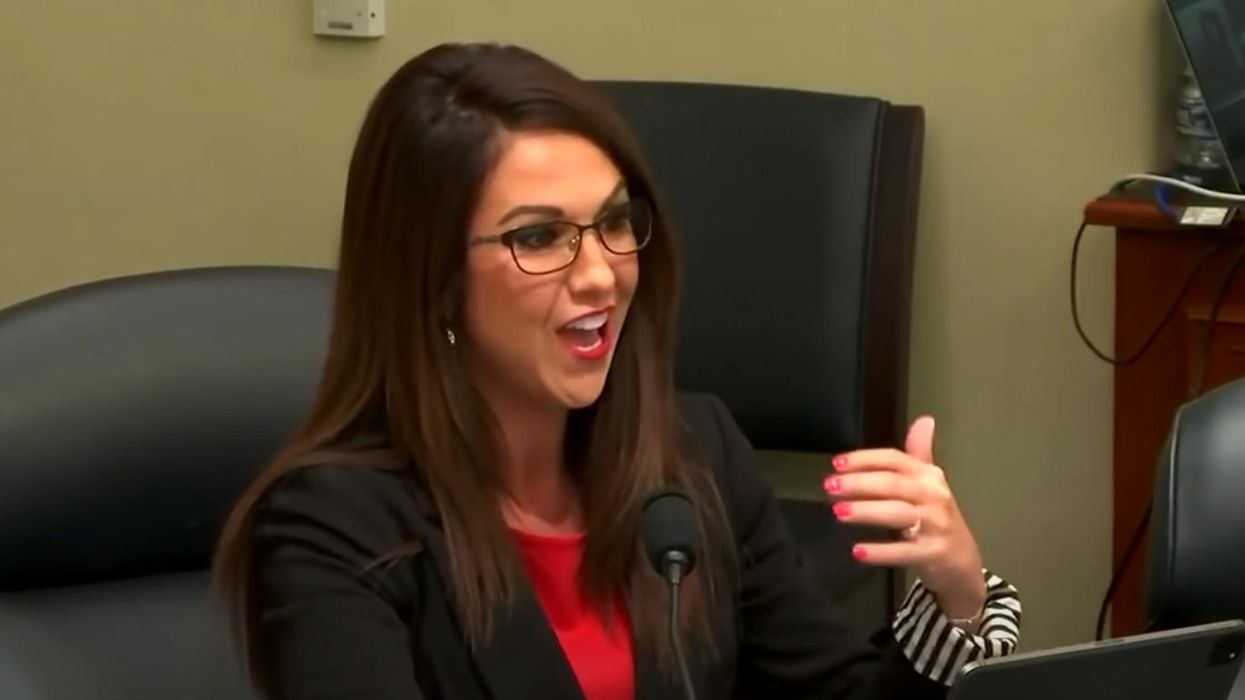 Youtube Screenshot
A former Republican rival to Rep. Lauren Boebert (R-CO) has penned a new op-ed while endorsing the lawmaker's current Democratic rival.
In an op-ed published by the Montrose Daily Press, state Sen. Don Coram (R-CO) —who challenged Boebert in the state's primary election— offered a blistering assessment of the far-right lawmaker.
According to Coram, the Colorado lawmaker "spends her time jet-setting around the country promoting herself and extreme rhetoric that only divides this country further," wrote Coram. "It's disgraceful and we should expect more from our United States representative."
Coram also urged voters to throw their support behind former Aspen City Councilmember Adam Frisch in November's race which is expected to be a relatively close election.
While he did admit that their political preferences differ from Frisch's, he still believes he is the better candidate. "Naturally, Adam and I differ on various policies and issues," he wrote. "However, I know that he is the type of person who will come to the table and have a conversation. That is what we should expect from our representative.
Noting some of the aspiring lawmaker's strong attributes, Coram lauded Frisch personally and professionally. "I believe Adam Frisch is a good man," he wrote.
"I have had the opportunity to visit with him and get to know him better over the last few months, I know him to be decent, honest, and persistent," he added. "He has demonstrated that he is more interested in representing the district than being a celebrity. That's important."
Coram also included a clear message to voters. "Let's elect someone who cares about representing the majority of people in the middle that are fed up with extreme partisanship and juvenile antics," he wrote.
Reprinted with permission from Alternet.