Top 10 Reasons Congress Members Are Boycotting Trump's Inauguration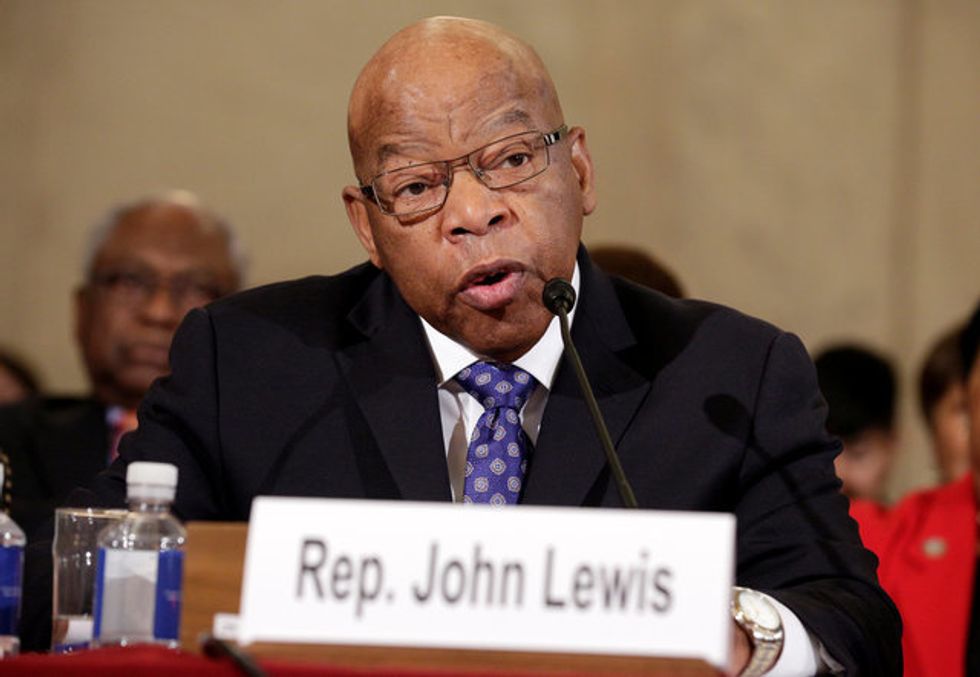 Reprinted with permission from AlterNet.
The idea got started in November 2016, when Rep. Luis Gutierrez, D-IL, said he would not attend the inauguration of President-elect Donald Trump. It spread as Trump's erratic and unrepentant behavior continued through the transition. It gained credibility when Rep. John Lewis, D-GA, endorsed the idea by saying he didn't think Trump was a "legitimate president." And it exploded when Trump (once again) attempted to malign the reputation of a good American by insulting Lewis and lying about his accomplishments.
Now 58 (and counting) Democrats have proclaimed their intention to boycott Trump's inauguration. Such action is not unprecedented in American history, but the size of the boycott is. Nearly a quarter of all Democrats have joined Gutierrez and Lewis. Just a week ago, conservative pundit Byron York hoped the boycott would not spread beyond the 40 most liberal members of Congress. Oops. The Trump inauguration boycott has grown a third larger than that.
Here are the top 10 reasons representatives across the country have given for staying away.
10. Rep. Luis Gutierrez, Illinois
"We all heard the tape when Donald Trump was bragging—bragging!—about grabbing women by their private parts without their consent. It is something I can never un-hear."
9. Rep. Maxine Waters, California
8. Rep. Donald Payne, New Jersey 
"His actions and statements have consistently been below the dignity of the office, and there's no indication that will change. Donald Trump will be our president, and I will work with him if my values permit, and if doing so is in the best interest of my constituents and the nation. But I will not celebrate his swearing-in to an office that he has proven unfit to hold."
7. Rep. Karen Bass, California
6. Rep. Kurt Schrade, Oregon
"I'm just not a big Trump fan. I've met the guy and never been impressed with him. I'll do my best to work with him when I think he's doing the right thing for the country. But he hasn't proved himself to me at all yet, so I respectfully decline to freeze my ass out there in the cold for this particular ceremony."
5. Rep. G.K. Butterfield, North Carolina 
4. Rep. Dwight Evans, Pennsylvania
3. Rep. Mark DeSaulnier, California
2. Rep. Carol Shea-Porter, New Hampshire 
1. Rep. John Lewis, Georgia 
"It will be the first one that I missed since I've been in Congress. You cannot be at home with something that you feel that is wrong, is not right."
Jefferson Morley is AlterNet's Washington correspondent.
IMAGE: Rep. John Lewis (D-GA) testifies to the Senate Judiciary Committee during the second day of confirmation hearings on Senator Jeff Sessions' (R-AL) nomination to be U.S. attorney general in Washington, U.S., January 11, 2017.      REUTERS/Joshua Roberts