Brutal Supercut Video Reveals Kushner's Record Of Failure
@alexvhenderson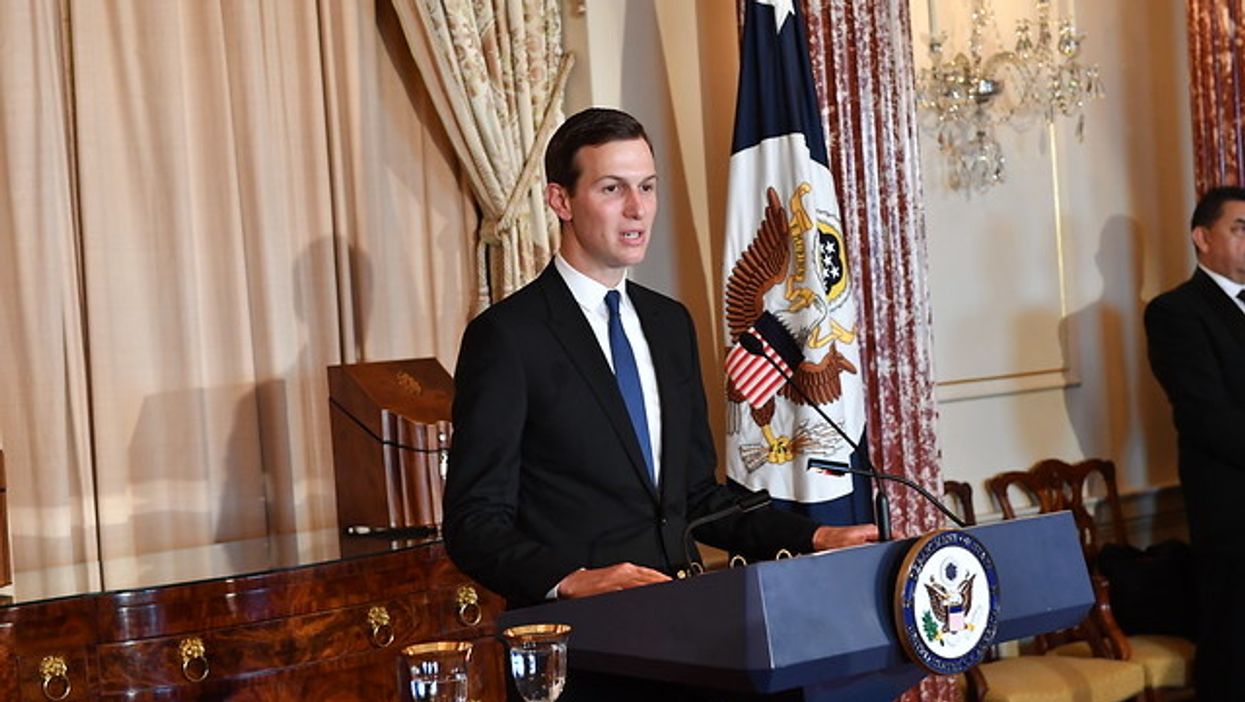 Reprinted with permission from Alternet
Jared Kushner has been one of President Donald Trump's closest advisers, and according to a brutal supercut video by the progressive political action committee Meidas Touch, that isn't a good thing. The video blames Trump's son-in-law for many of his failures as president — including his Saudi Arabia policy and his response to the coronavirus pandemic.
Although the video is only about one minute and 38 seconds long, it covers a lot of ground.
---
MSNBC's Joy Reid is seen reporting that Kushner "advised Donald Trump to support the Saudis' damaging blockade against" Qatar, followed by a clip of CNN's Chris Cuomo saying that "the Saudi crown prince," Mohammed bin Salman, was "boasting that Kushner was, quote, 'in his pocket.'" The video goes on to describe Trump's coronavirus response and Kushner's role in it, with reporters citing a variety of grim figures on the U.S. — from "more than 125,000 lives lost" to "40 million people have lost their jobs." Kushner is seen in the video insisting, "The federal government rose to the challenge, and this is a great success story."
But the figures say otherwise.
Meidas Touch was founded by attorney Ben Meiselas, who represented former San Francisco 49ers quarterback Colin Kaepernick in his settlement with the National Football League. Trump and other far-right Republicans have repeatedly attacked Kaepernick for taking a knee, a practice in which African-Americans have protested racial injustice by not standing for the National Anthem.
In a statement on the video, Meidas Touch told HuffPost: "Jared Kushner not only has no qualifications for any position in the White House, but he could not even pass qualifications necessary for a security clearance…. It is no surprise Jared Kushner has been an utter failure in every task he has been assigned. Jared Kushner represents everything wrong with the Trump administration and is Exhibit A why Trump needs to be voted out of office. Our country can't survive with four more years of Kushner and Trump."
The video closes by saying of Trump, "He went to Jared. We paid the price." And according to HuffPost's Ed Mazza, the hashtag #HeWentToJared was trending on Wednesday night.
Watch the video below:
He Went to Jared: Jared Kushner's Failurewww.youtube.com