Cee Lo Green Says He Will No Longer Be A Judge On 'The Voice'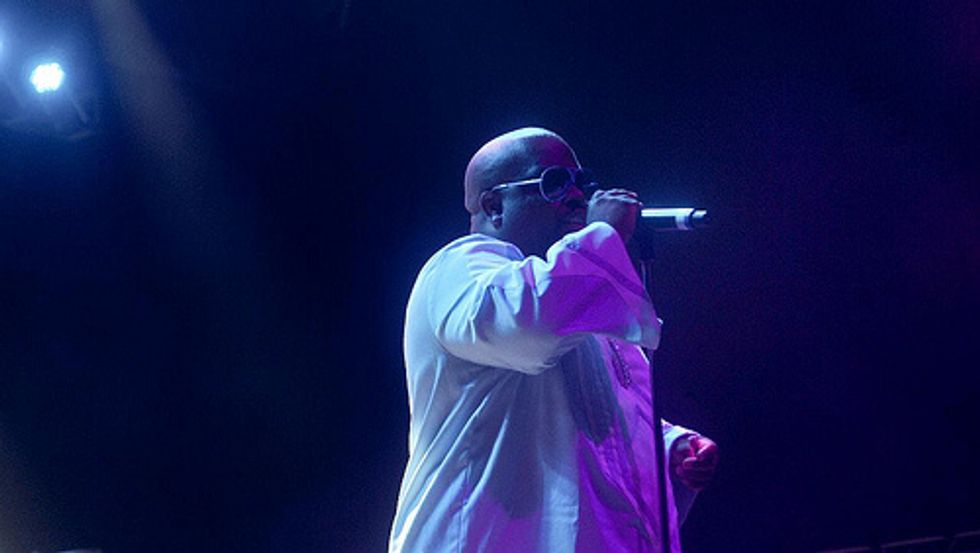 By Todd Martens, Los Angeles Times
LOS ANGELES — Cee Lo Green says he won't be returning to the spinning judge's seat on NBC's singing competition show "The Voice." The artist broke the news on "The Ellen DeGeneres" show, revealing his change in plans just days before "The Voice" re-emerges Monday.
"I didn't mean to drop the bomb," said Green, who appeared on the daytime talk show with touring partner Lionel Richie. Green said he has other plans in the works for NBC, including a potential talk show.
"I'm going to continue my relationship with NBC," he said. "I have a television show development deal with them as well, and hopefully some other talk show opportunities for later in the year."
When "The Voice" returns Monday, regulars Adam Levine and Blake Shelton will be joined by alternates Shakira and Usher. The latter two have sat in for Green and Christina Aguilera in the past.
"I'm going to miss 'The Voice,'" said Green, emphasizing that he has relinquished his judging duties for good. "I'm not coming back at all."
Green said he also intends to focus on a new album. The artist last released a proper solo effort of original material in 2010 with "The Lady Killer." The latter spawned the hit "Forget You,"as it was known under its radio-friendly title. Green did release a holiday album in 2012, "Cee Lo's Magic Moment."
"I have so many other things I want to do," Green said. "I haven't released an album in four years. I'm almost done with an album."
Photo: Super 45|Música Independiente via Flickr